Lessons connected to the specific grade level and subject, can be filtered in the NUITEQ MultiTeach® Lessons Community. Small group collaborative learning is enabled using separate zones.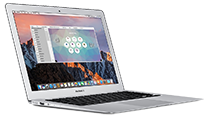 Every age and subject has different needs, MultiTeach offers a unique configurator that allows the Teacher to select the appropriate scaffolds of both tools and content for their classroom.
Snowflake MultiTeach enables learners to choose the learning materials that work best for them and display the different content and activities in each zone.