Skellefteå, Sweden, 18 August 2020 - NUITEQ®, a collaborative software company that enables teams, educational institutions and businesses to add value through smarter human interaction, announced today that it has appointed Jimmy Antonsson as its Product Manager.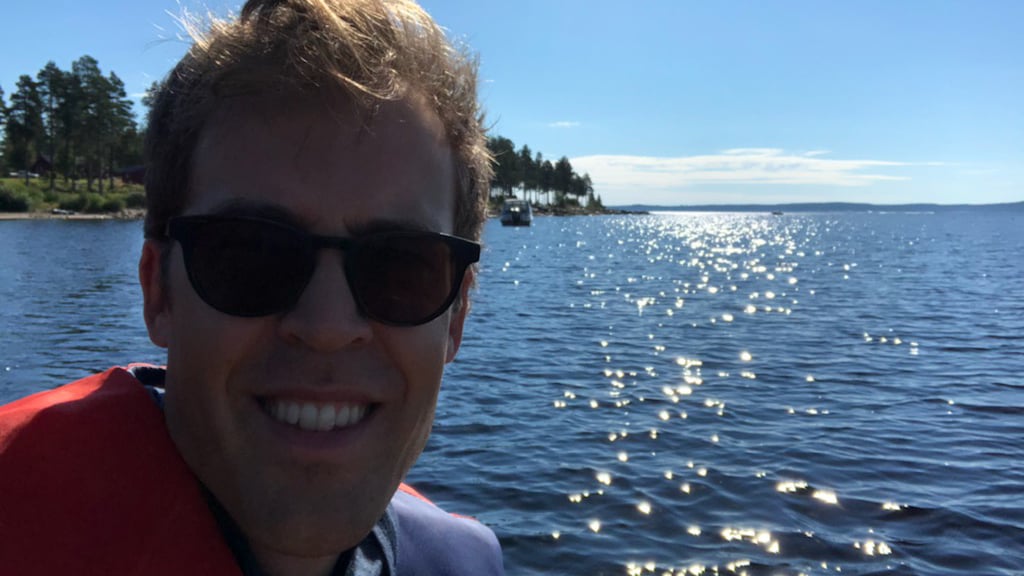 As a driven and entrepreneurial Product Manager with over seven years of experience in innovation management, Jimmy will play an essential role in guiding the success of the company's collaboration solutions.
In his role, Jimmy works closely with the CTO, Products and Solutions Director as well as Technical Product Manager to supervise the development and improvement of NUITEQ's software solutions for business and education. He will focus on setting the strategy, roadmap, and feature definition of the existing solutions and future ones. In addition, his deep interest in behavioral science will contribute to a better understanding of NUITEQ's customers, partners, and users and an improved user experience of the different products.
Swedish-born, with experience from Spain and Costa Rica, speaking French and Spanish, Jimmy brings an international and broad perspective to work and fits well with NUITEQ's diverse team.

"I am very glad to join this fantastic team and company right at this exciting time from a product development perspective. After one week of learning more about the company's culture, I am pleased to experience the friendly atmosphere and fun environment. I am looking forward to contributing with a user-centric focus to the product team and always striving to solve the customers' and users' problems. With my background in entrepreneurship, innovation, onsite and virtual workshops and training, I am eager to contribute to enhancing workplace and classroom collaboration through the products of NUITEQ," says Jimmy Antonsson, NUITEQ's Product Manager.

"We are super excited to have Jimmy on our team and attracting such talent! As Product Manager with focus on customer interaction and the user experience, Jimmy will contribute to bringing the user at the center of the business. With his empathetic personality and entrepreneurial background, he will lead the work of identifying users' problems that NUITEQ should solve within collaboration in the corporate and education settings. He will also work with the team to ensure that our solutions meet the needs in a way our customers, users and partners love.", says Johan Schager Låås, NUITEQ's Products & Solutions Director.
Jimmy holds a Master's in Corporate Strategy & International Economics from INCAE Business School, Costa Rica and a Master's in Business Development and Internationalization from Umeå University, Sweden. In his spare time, Jimmy enjoys playing football and likes to spend quality time with his family.
About NUITEQ
NUITEQ® is a collaborative software company that enables teams, educational institutions, and businesses to add value through smarter human interaction.
As a pioneer in the collaborative software world, NUITEQ believes anyone can participate, exchange, learn, and get inspired by smarter human interaction with no digital boundaries.
The company offers its customers collaborative software and adapted content in order to improve and increase the value in human interactions.
Its award-winning software solutions maximize the use of any multi-touch touchscreen with fully independent zones that can be used simultaneously. Customers in over 70 countries have chosen NUITEQ.
For more information, visit www.nuiteq.com.
NUITEQ® and Natural User Interface® are registered trademarks of Natural User Interface Technologies AB in Sweden, EU, and the USA.