NUITEQ opens office in the Dominican Republic and appoints 3 additional staff
Skellefteå, Sweden / Santo Domingo, Dominican Republic July 21, 2022 - NUITEQ, a collaborative software company that enables teams, educational institutions and businesses to add value through smarter human interaction, announced today the expansion of its team in the Dominican Republic.
In addition to having opened an office in Santo Domingo in July, the company has added Gledis, Layoner, and Abil; three new education specialists to the team that are dedicated to creating curriculum-aligned educational content in Spanish. The three new additions are all bilingual, English and Spanish, and have begun with the development of lesson plans for Science and Math in Spanish for the company's educational software platform NUITEQ Snowflake, the award-winning solution that makes teaching and learning more fun, engaging and memorable in the classroom and at home.
NUITEQ is committed to providing high-quality educational content aligned to standards for the students who use NUITEQ Snowflake. Providing this in Spanish will enable students throughout the US, Latin America, Spain and many other countries to access content in their native language. The table below provides context to the number of students that will now have access to content (the data is a representational list of Spanish-speaking students):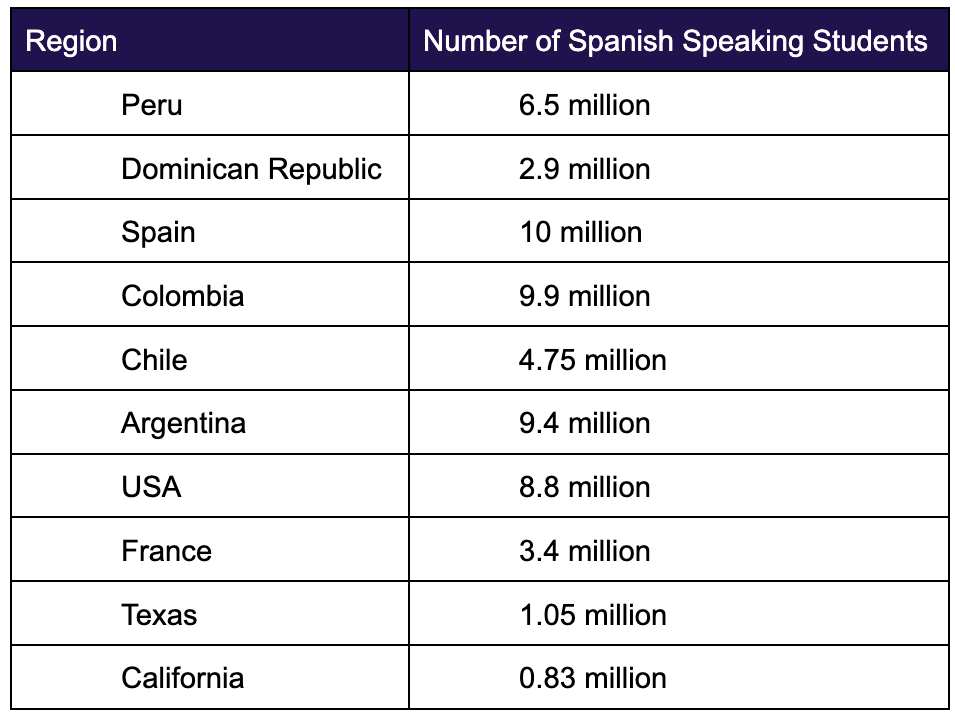 Table: Spanish-Speaking Students
The data above demonstrates the need to provide access to content in the native language. In France alone, there are 3.4 million students that speak Spanish as their native language, and in the USA 8.8 million. The USA has more Spanish-speaking students than Chile.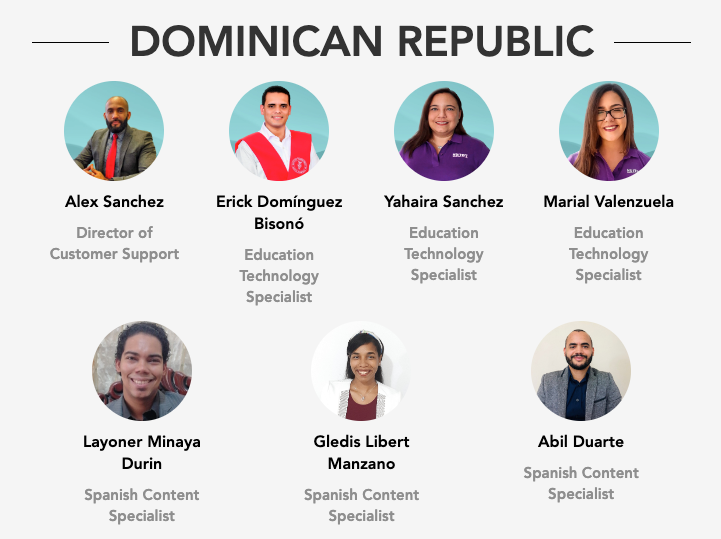 "NUITEQ is dedicated to providing equitable access to all students. Using the Universal Design for Learning framework, the company already provides Multiple Means of Representation, Multiple Means of Action and Expression, and Multiple Means of Engagement, and now looks to expand accessibility through this new content" says Jack Reed, NUITEQ's VP of Customer Experience.

"Teachers know how much time they save when quality content is available. The past years have shown a growing need for engaging active learning content in Spanish. NUITEQ is proud to expand the team to fulfil the growing need for this type of educational content. We are confident that these new team members will add tremendous value to our customers, partners, and Spanish-speaking students." says Harry van der Veen, NUITEQ CEO and co-founder.

Please take a look at the updated NUITEQ team page. Celebrate with us as we grow to meet the needs of ALL students.

About NUITEQ®
NUITEQ is a collaborative software company that enables people, teams, educational institutions, and businesses to add value through smarter human interaction. We believe anyone can participate, exchange, learn, and get inspired by smarter human interaction with no digital boundaries.

With easy-to-use collaboration tools, customers and users benefit from improved creativity, engagement and results. Our award-winning software solution is used by customers in over 70 countries.

For more information, visit www.nuiteq.com.

NUITEQ® is a registered trademark of Natural User Interface Technologies AB in Sweden, EU, and the USA.