The success of our company relies on the strengths of our employees. At NUITEQ, we take pride in combining our Swedish heritage with the influences of diverse cultures and backgrounds to create a unique collaboration environment.
We want to showcase our amazing team members, and this time, we'd like to introduce you to our Marketing Officer, Ulrika Holmqvist.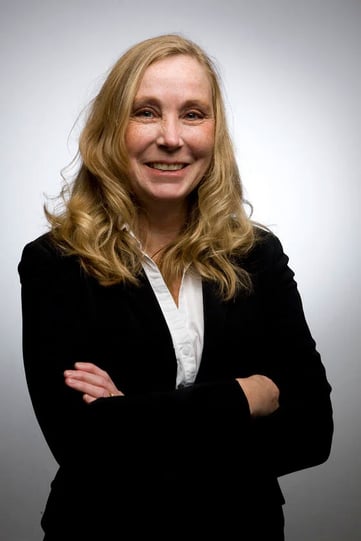 Hi, Ulrika, please tell us a bit about yourself.
I have over 30 years experience in business to business software marketing and sales. Creativity and innovation drive my ideas and approach to work. I thrive on changing the traditional ways of working using novel and sometimes unusual solutions.
My passion for lead generation, market strategy, and new product innovations led me to NUITEQ. We share a commitment to serving customers through research, validating and communicating through market positioning, and clarifying the value proposition through key messages.
What can you tell us about your role in the company?
I'm excited to be working on the go-to-market strategy for NUITEQ's enterprise products. With clients in business and government, this presents unique opportunities to leverage my experience with small and large organizations. In my role at NUITEQ, I can contribute to the marketing strategy, sales funnels, and positioning.
What motivates you to succeed in your role?
I'm motivated by the thrill of seeing customers respond directly to our positioning and branding at NUITEQ. I treasure the engaging discussions with our sales, product management, and customer success teams.
How do you occupy your free time? What are your passions?
I live in the Stockholm archipelago with my husband, 2 sons, and 2 cats. As an outdoor person, I love skiing, mountain biking, golf, and trying new activities. Before I had children my husband and I did skydiving. You would be surprised at how much preparation goes into safe skydiving.
What's your favourite travel destination?
As an avid skier, I love the Swiss Alps in the winter. As an adventurer, I still have many new places to visit on my bucket list.
What's your favourite food?
I really enjoy seafood at home and when I am travelling. Lobster and shrimp are some of my favourites.
We're always looking for talented people to join our team. If you want to be part of a creative and innovative group of people in a fun and rewarding environment, don't hesitate to contact us by clicking the button below:
Connect with Ulrika Holmqvist on LinkedIn.