As a compassionate team, we give back to our community through charity and volunteering. We look for and find ways to support individuals who surround us to achieve positive outcomes.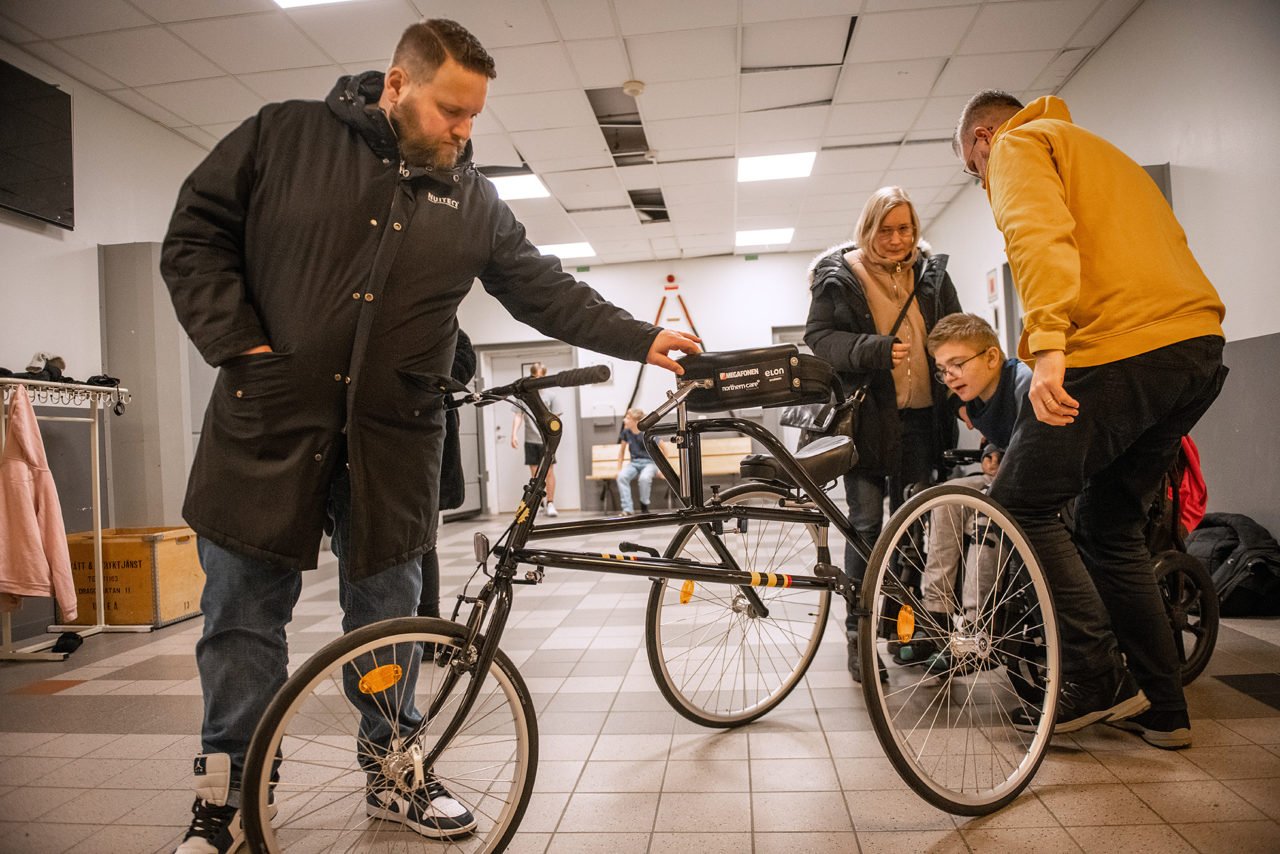 Photo credit: Magnus Lindkvist, Megafonen
We met young Isak back in 2019 when we learned that he is affected by the Sanfilippo syndrome.
Sanfilippo's disease (MPS III) is a disease that belongs to the group of mucopolysaccharidosis (MPS) diseases which are genetic, inheritable diseases. There is currently no cure for MPS III.
Sanfilippo syndrome is a rare autosomal recessive lysosomal storage disease caused by a lack of an enzyme involved in the degradation of glycosaminoglycane (aka GAG, which is a mucopolysaccharide) which is a key building stone in the cell buildup and is stored in the cells' lysosomes after it's been used. It primarily affects the brain and the spinal cord, but organs such as the heart and the liver, as well as the ligaments of the body can also be affected. Sanfilippo children do not show any signs or symptoms until between the age of 2 to 6 years. In early childhood, they begin to develop gradual cognitive disabilities and loss of various learned skills. In the later stages of this disorder, the brain functions are more severely affected resulting in loss of speech, balance (with imminent movement disabilities) and the ability to swallow. They also develop seizures, epilepsy and become increasingly sensitive to infections. Sanfilippo Syndrome is often referred to as Children's Alzheimers, because of the resemblance between the two diseases.
Today, Isak's disease is at the final stage, where his mobility has decreased to the point where life continues to become more challenging each day. Continuous possibility to practice movement and maintain some degree of flexibility and strength in his body is essential to stay as healthy and well as possible. Although the Swedish Healthcare system is trying its best to provide support and medical aids to people in need, sometimes the regulations regarding how to and what support is viable are too strict and inflexible in order to get patients what they truly need to live a better and longer life. This results in the patients needing to resort to private means and charity to get the aid the need. Therefore, we got together with several friend companies in Skellefteå to buy him a framerunner (™), a sort of walking-bike, that is meant to support his day to day mobility. The framerunner was donated in January and according to Isak's parents it has been truly appreciated by Isak.
"You can really see that he likes it", says Ulf Blomqvist, Isak's father.
"We are truly grateful to be in a position where we are able to help our community and we would like to thank our friends from Elon Bogården, Arkitektkopia, Wikan Personal, Northern care, as well as 4Sign, Lindbergs Reklam and private persons Boije and Annica Bray for helping us make this donation possible.", says Harry Van der Veen, NUITEQ CEO and co-founder.
You can read more about this story in the Skellefteå local newspaper Megafonen.
For more information about Sanfilippo syndrome, please visit:
- in English: www.mpssociety.org.uk
- in Swedish: www.mpsforeningen.se or https://www.socialstyrelsen.se/kunskapsstod-och-regler/omraden/sallsynta-halsotillstand/mukopolysackaridos-typ-iii/
If you want to learn more about the Sanfilippo syndrome or support those that are affected by the disease, you can also look up your national MPS association.