Madrid, New York, US, 24 December 2018 - NUITEQ®, a collaborative software company that enables teams, organizations, educational institutions, and businesses to add value through smarter human interaction, announced today that it has appointed teacher Danielle Maclin as its Education Technology Specialist.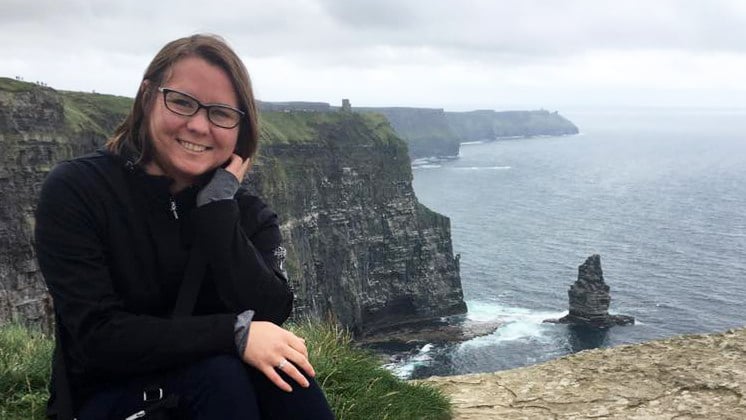 We are excited to announce that the Educational Technology team at NUITEQ is further expanding with the appointment of teacher Danielle Maclin. Having an Educational Technology team composed of talented educators will help us better serve the needs of the teachers and students that use Snowflake MultiTeach® and Lessons Online in their classroom.
In Danielle's role as Education Technology Specialist, she'll be responsible for the creation of educational content for the US curriculum. Danielle is an experienced user of Snowflake MultiTeach and Lessons Online educational solutions and is determined to push her boundaries to "think outside the box". In the content she creates, she incorporates material that enriches state standards and allows the content information to be applicable and relevant to students' lives. Her lesson design integrates meaningful use of technology while requiring students to employ rigorous critical thinking skills.
Danielle has over 11 years of experience as a Social Studies educator. She is also a Google, Nearpod, and BrainPop Certified Educator and has been certified in Robotics by the LEGO® Education Academy.

"I've been a fan of NUITEQ long before I joined this amazing team. Today's teachers are educating students who have never lived in a world without the internet and who are constantly exposed to educational technology. NUITEQ has embraced the changing dynamics of the classroom and is providing a platform for meaningful, rigorous, and engaging content. And the best part is: it's completely interactive! As an educator to students of the new millennium, I feel it is imperative to teach in a creative and innovative approach. Using the NUITEQ software has been a fantastic way to deliver content, assess student understanding, and provide meaningful feedback. Joining the team as an Educational Technology Specialist has been an absolute delight! It has connected me to incredible and inspiring teachers across the globe. The professionals in this team are helping me grow as a teacher and are encouraging me to expand my influence beyond the four walls of my classroom. The level of support from everyone in the company has been outstanding! I believe that teaching should be progressive and as the needs of our students change, so should the style of our teaching. I am incredibly grateful to be working with a company that embraces the evolving partnership between education and meaningful technology", says Danielle Maclin, NUITEQ Education Technology Specialist.
Besides her role as an Education Technology Specialist at NUITEQ, Danielle continues her teaching career at the Madrid - Waddington Central School, New York.

"We're delighted to have Danielle join our rapidly expanding team of teachers. I've been impressed with her creativity and passion for education and technology. I believe she is a great fit for the NUITEQ team, because of the way she works with her students daily, making learning more engaging and fun for them", says NUITEQ CEO and co-founder Harry van der Veen.
Danielle holds a Masters of Science in Teaching from the State University of New York at Potsdam, US.
We're always looking for talented people to join our team. If you want to be part of a creative and innovative group of people in a fun and rewarding environment, don't hesitate to contact us by clicking the button below:
About NUITEQ
NUITEQ® is a collaborative software company that enables teams, organizations, educational institutions, and businesses to add value through smarter human interaction. NUITEQ maximizes the use of any multitouch touchscreen with fully independent zones that can be used simultaneously. Its educational software empowers expressive learning through memorable digital storytelling. NUITEQ provides a safe environment for providing authentic feedback in collaborative settings. Its award-winning Snowflake software is used in over 70 countries.
For more information, visit www.nuiteq.com.
NUITEQ®, MultiTeach®, and Natural User Interface® are registered trademarks of Natural User Interface Technologies AB in Sweden, EU, and the US.