Skellefteå, Sweden, 29 March 2018 – NUITEQ®, the award-winning pioneer in collaborative touchscreen software solutions, announced today the release of version 5.7 of its software suite of collaborative learning games and tools, Snowflake MultiTeach.
You can find the entire new features list below, and we recommend you to upgrade so you can benefit from the new capabilities.
Upgrade to Snowflake MultiTeach 5.7
New in Snowflake MultiTeach:
Zones is an amazing capability inside Snowflake MultiTeach, that no other collaborative educational software offers, as far as we know. We've spent a significant amount of time on further improving the multi-user multitouch functionality.
1. Save custom Zones layouts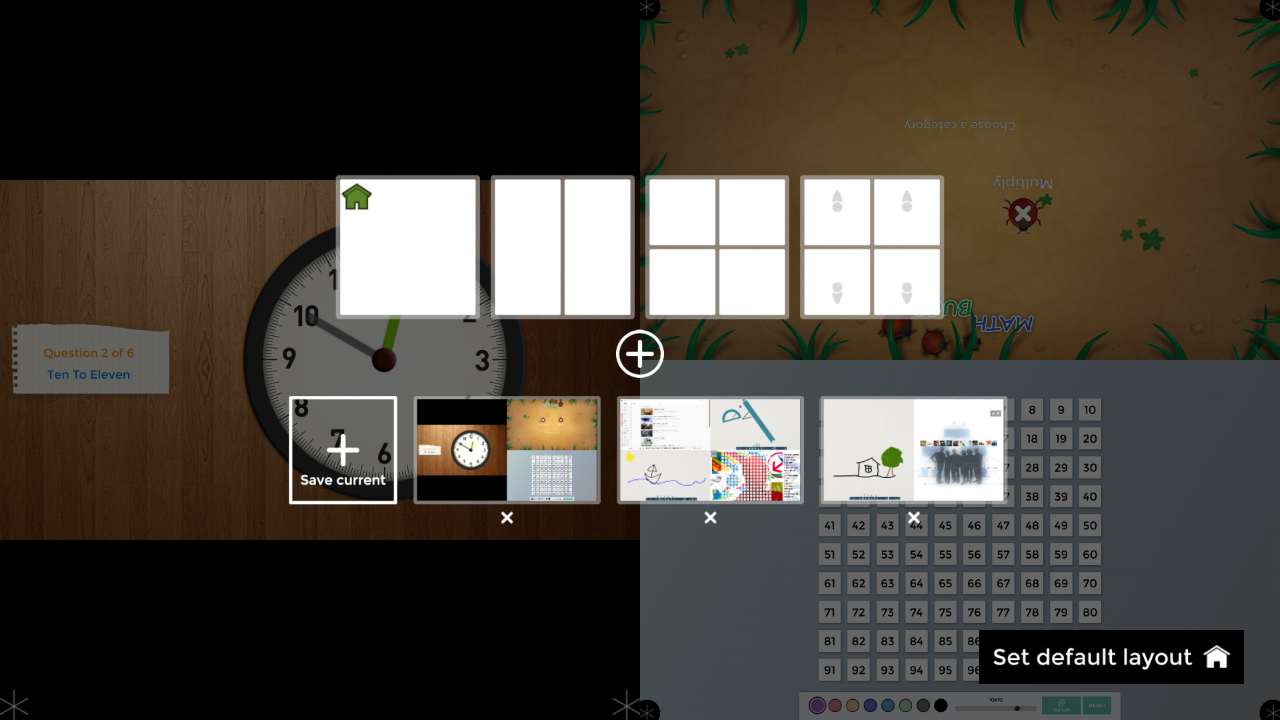 Teachers can now save their preferred custom Zones layouts. They can specify not only the layout but also which app they want to be loaded in each Zone. It even saves the orientation; for example, if you are in vertical (wall) mode or horizontal (table) mode.
In addition to the above, it remembers which Lesson list or Lesson was being played, which URL you were on in the Browser app, and which content you were using in the Whiteboard app or Nodes app for example.
The above modifications are meant to save teachers' time while getting started with lessons, thus allowing them to put more focus on their students.
2. Favorite lessons modifications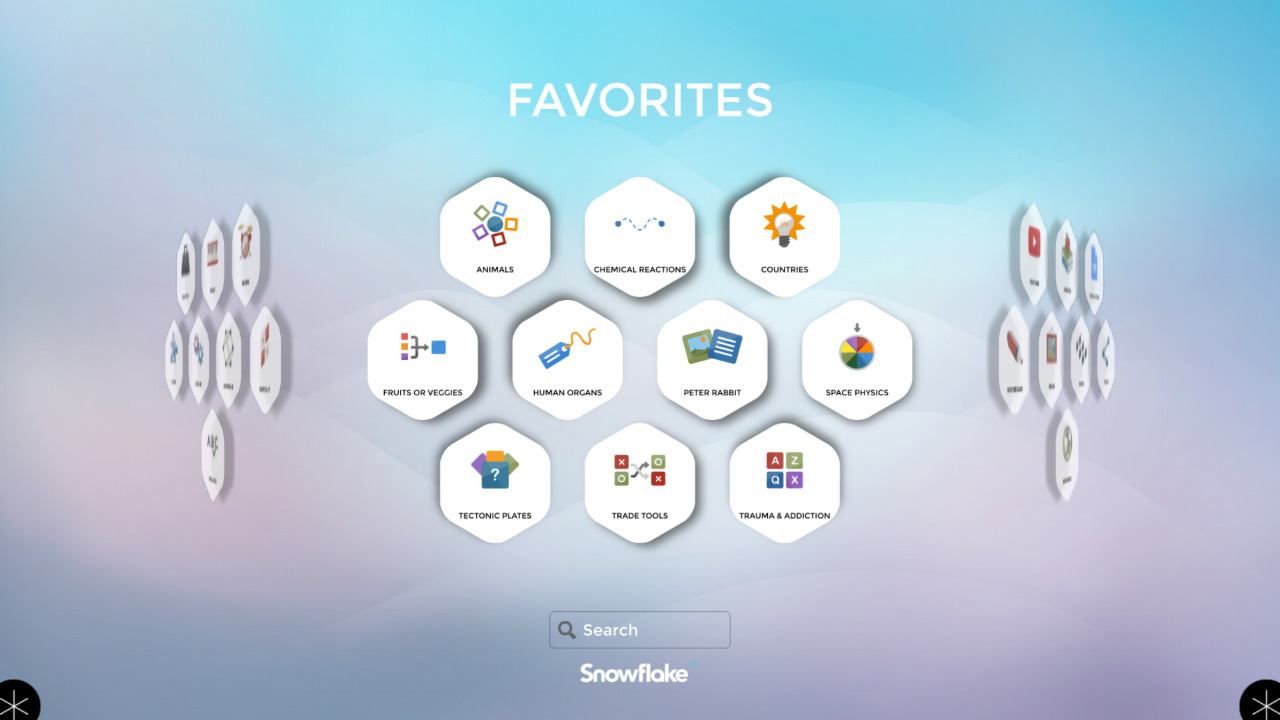 The Favorite lessons have now been added by default. The Favorite lessons menu now contains different types of lessons, for different age categories, including lessons for the 16+ age students.
In the main menu, each Favorite lesson has now its own, beautifully designed auto-generated icon, based on its lesson type.
3. In addition to Favorite lessons that are displayed in the main menu, it is now possible to play lesson lists from the main menu. This capability makes playing a set of curriculum specific lessons in sequence more accessible and it ensures that students are engaged with the content for a longer time. Teachers can simply favorite a lesson list in the Lessons app and it will automagically show up in the main menu, along with their other favorite lessons and lesson lists.
4. Added email support to Whiteboard, which allows teachers and students to save a board and on the fly share it via email.
5. Added Spotlight, which gives teachers the possibility to emphasize one specific section of the screen at a time, whilst hiding the rest of the screen. It is a fun way of revealing content.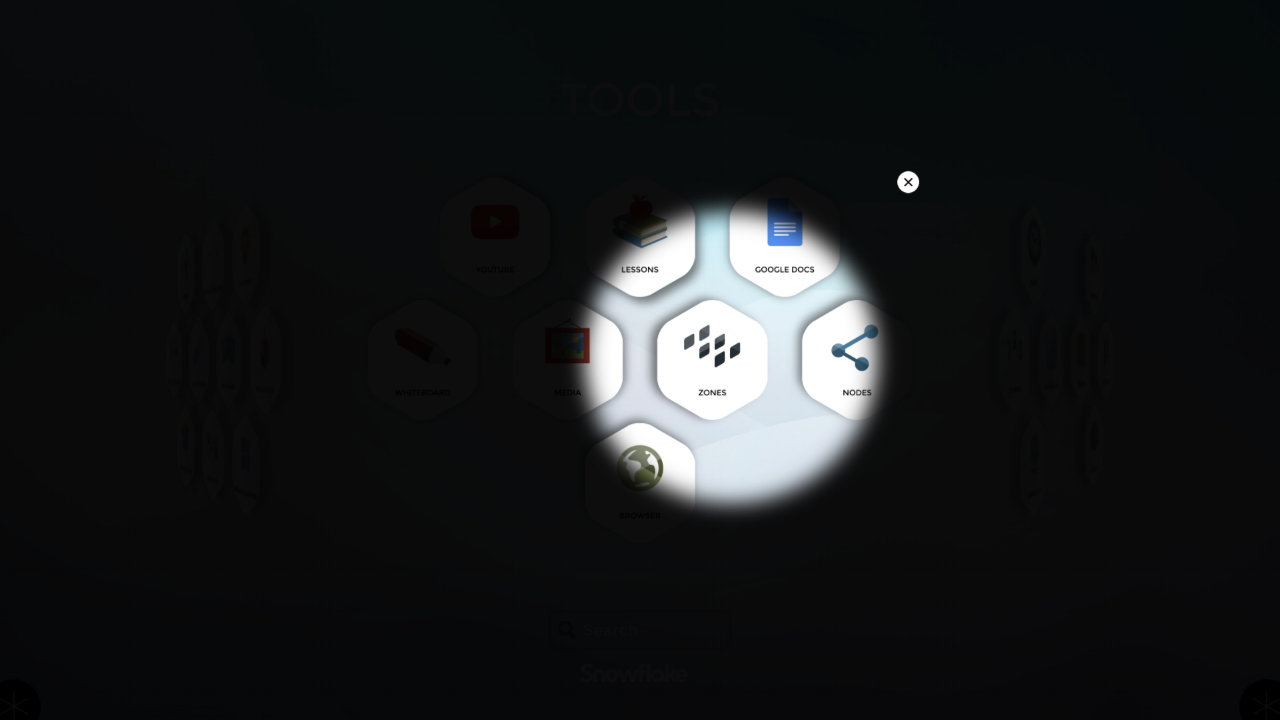 6. Added the 16+ age category in the Lessons app (and Lessons Online and the MultiTeach Lessons Community) due to popular demand from secondary education. We also created Common Core State Standards-aligned lessons to go along with the 16+ age category. The 16+ lessons can be downloaded from the MultiTeach Lessons Community (which can be accessed from within Snowflake MultiTeach, Lessons Online or simply in your preferred browser).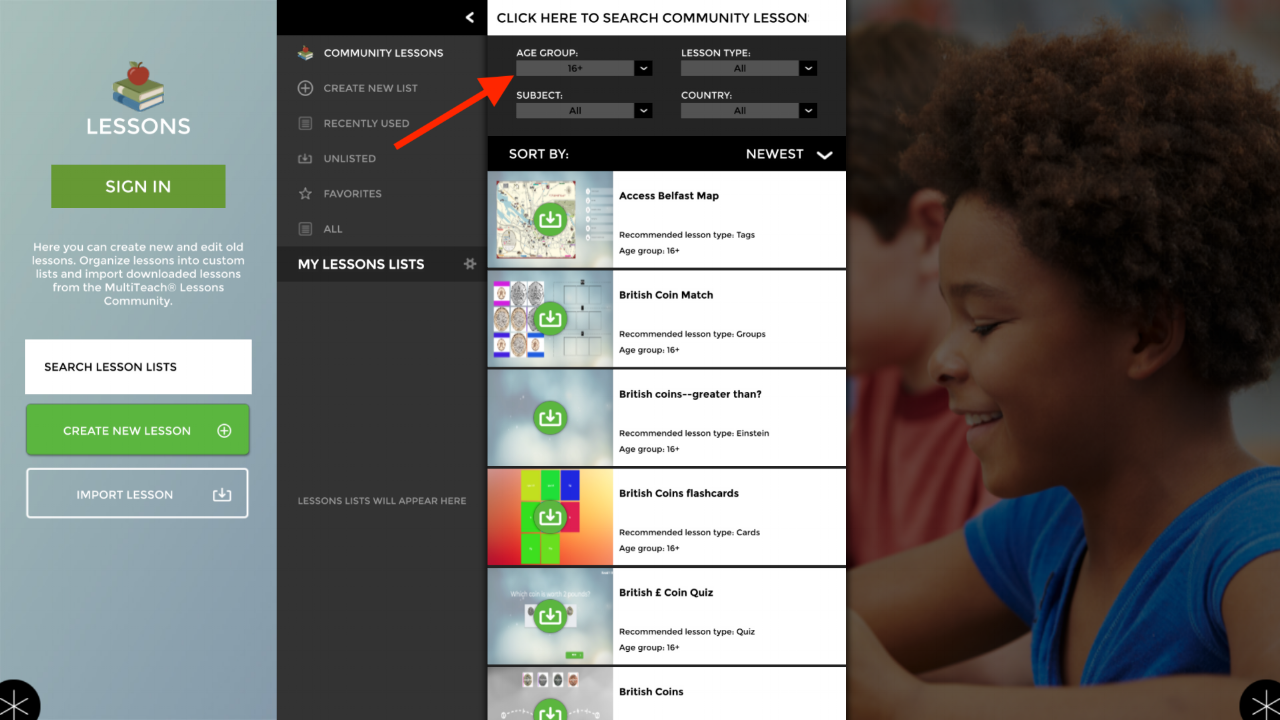 7. In addition to being able to download your favorite content from the cloud, which has been available in Snowflake MultiTeach, with the Lessons app you can now also save/upload your content to the cloud (Dropbox, Microsoft OneDrive, Google Drive).
8. Snowflake MultiTeach is now by default pinned to the taskbar in Windows, for easy and quick access.
9. Added a home button in the Lessons app, while in Play Mode, to improve the User Experience. The home button allows teachers to go directly back to the Lessons App home screen, avoiding unnecessary steps and making access to a different lesson simpler and faster.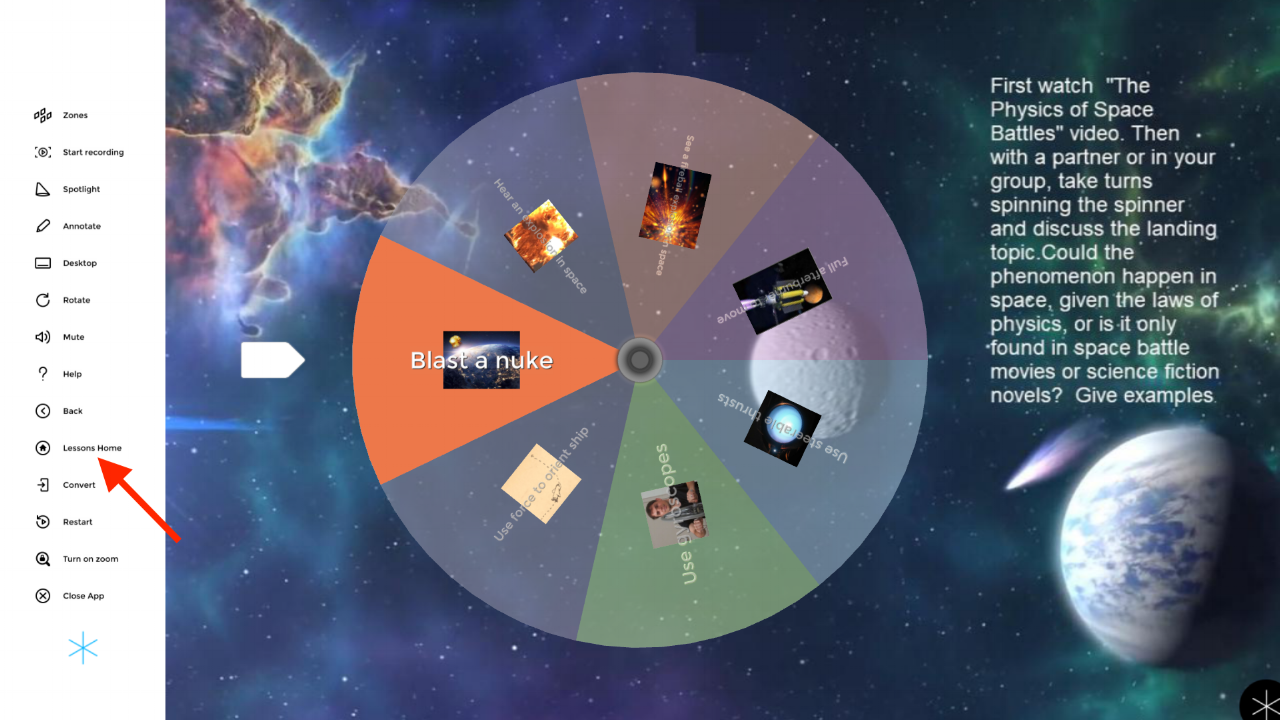 10. Updated bookmarks in the Browser app, for quicker access to important resources.
11. Updated content in the Media app to include more YouTube Linked Lessons (YTLL) educational material.
12. Increased the trial period from 14 days to 60 days.
13. No other software suite of collaborative learning games has the type of localization support that Snowflake MultiTeach offers, so we are proud that we updated the language support for all 33 languages including Arabic, American English, British English, Czech, Welsh, Danish, German, Greek, Spanish, Finnish, French, Hebrew, Croatian, Hungarian, Indonesian, Icelandic, Italian, Japanese, Korean, Malaysian, Norwegian, Dutch, Polish, Brazilian Portuguese, Portuguese, Romanian, Russian, Slovak, Swedish, Turkish, Vietnamese, Simplified Chinese and Traditional Chinese.
14. General improvements and fixes to Snowflake MultiTeach and the Configurator.
You can check the history of all the Snowflake release notes here.
For more information check out our Support Page.
About NUITEQ®
NUITEQ® is a pioneer in collaborative touchscreen software that enables natural interaction. The company is re-imagining and redefining education, meeting room & entertainment technology. Its software suite of collaborative apps helps to attract audiences, engage them and leave memorable impressions. The Snowflake software is used in over 70 countries. NUITEQ's vision is to empower educators, business professionals and companies in their day-to-day work through the use of touchscreen technology.
For more information, visit www.nuiteq.com.
NUITEQ®, MultiTeach®, and Natural User Interface® are registered trademarks of Natural User Interface Technologies AB in Sweden, EU, and the USA.
Media enquiries
Contact: Alina Chioran, Marketing Officer at NUITEQ® +46 73 087 7099, ac@nuiteq.com