Shopping at malls can be a nightmare for parents...
When my own kids got bored they would start playing a combination of Marco Polo and tag inside the shop. The anxiety of holding them back from injuring themselves along with the condescending stares was enough to make any parent run for the door.
We were not alone: "About 13 percent of our customers bring their children when they visit the mall" shared Mike Payton with Carolina Place Mall in Charlotte, USA "about 2,000 kids use the playground every day."
Here are 6 ways kids corner touch displays are becoming the secret weapon for revitalising malls, shops, restaurants, airports, retail, and lobby spaces in 2022.
The padded walled garden of the kids play area saved the sanity of stressed-out parents on bad weather days, when kids had energy to burn. Everything changed when health regulations started limiting the use of play areas.
Kids' energy is abundant. For this reason malls, shops, restaurants, and lobby spaces are seeking to become safe destinations that kids love and parents prefer. Owners show that they care about the youngest visitors, by considering the needs of their youngest visitors.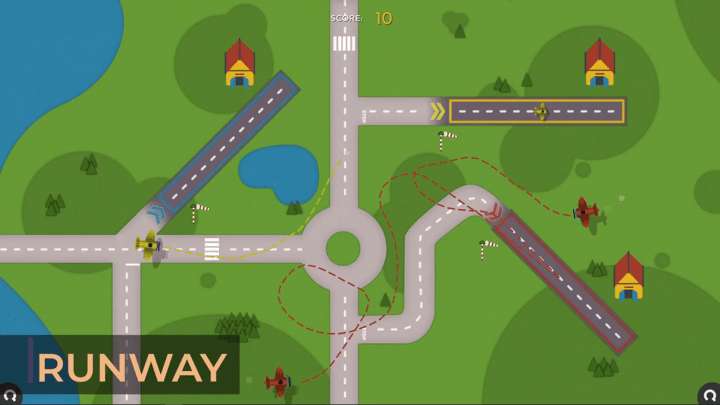 1. Destination for Young Families
Malls can "no longer afford to be landlords," says Envirosell CEO Paco Underhill, mall owners "have to be place makers that provide a little something extra" to get parents to stay.
Creating a family-friendly destination means providing activities for learners while also providing a space for parents to connect. The goal is to create a space of discovery, so that kids can learn by playing.
NUITEQ is at the forefront of the development of software for interactive screens. The quality and stability are second to none.
The offering of a solution for education and interactive games ensures a truly positive experience on our interactive tables.
2. A Bright Attraction
Stores need a competitive edge to get the attention of shoppers, who are walking by in today's malls. When placed at an accessible height, a kids corner touch display serves as a bright attraction that triggers curiosity and drives more foot traffic to one's retail store.
As children walk towards the kids corner touch display, they create a walking path for the parents to follow. Product displays along the walking path can be arranged with products that directly appeal to young families.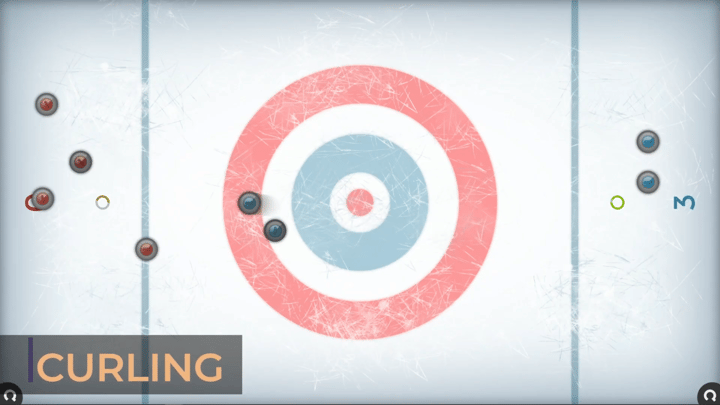 3. Branded Experiences
Kids corner touch displays provide a fun and engaging way to introduce powerful brand visuals that transform spaces and spark imaginations. Adding brand assets such as a logo or background in NUITEQ Campfire is easy with the NUITEQ Campfire Configurator.
You can even configure which specific applications appeal most to your brand. For example the drums game for kids in a guitar store, a curling game for kids inside a hockey store, or a flight controller game for kids in a travel shop. A branded experience helps parents see the interests of their kids in the store. It reassures parents that they are investing in activities that their kids will love.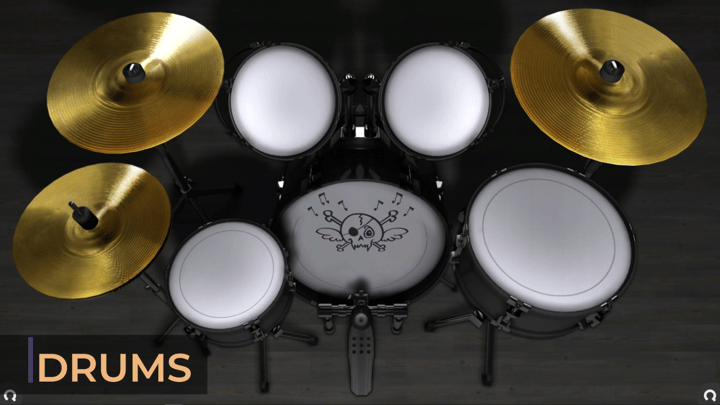 4. Make Waiting Fun
Let's face it, kids hate waiting. Waiting in line to make a purchase, deciding on the right travel routes, or trying on clothes can get our kids to cause a scene.
When kids yell and run around, they may seek parent attention. That's exactly why a kids corner touch display allows children to focus their attention on learning through play and replacing the yelling with playful laughing. This gives parents the attention they need to complete the transaction.
Getting kids to leave the story is another challenge altogether.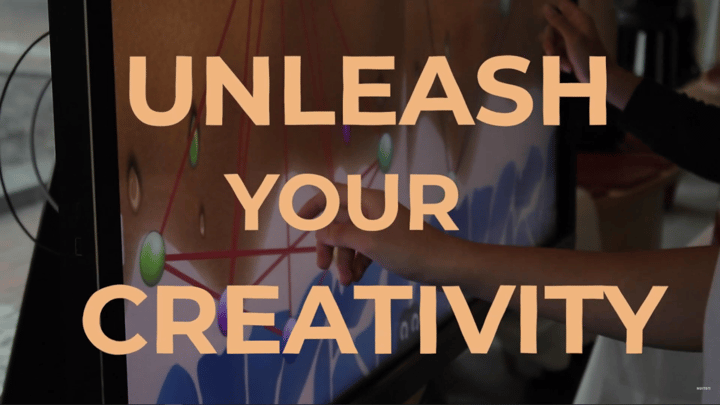 5. Customer Experience
Customer expectations have changed. Parents have come to expect a positive retail shopping experience, despite the play areas being closed due to health restrictions. Customers without young children can also be distracted and annoyed by children who are seeking their parents' attention.
As we mentioned in the previous point, the goal is to focus the attention of children, so that parents have the attention they need to complete the transaction. This has the additional benefit of improving the experience of everyone else who is waiting in the store.
Our goal was to find a multitouch software that met our high standard requirements for quality, performance, and stability. At the same time, we wanted to find a solution that gives our customers a high entertainment value. NUITEQ offers today the best solution in the marketplace that is in accordance with our needs.

6. Kids' Energy Management
If emotions drive purchasing decisions, then a kids corner touch display can be placed horizontally in a table format. The kids corner touch display can be divided into 4 distinct zones with 4 different applications that multiple kids can play with at the same time. This creates inviting safe spaces for kids to play independently or to guide each other. NUITEQ Campfire can be configured with a timer to encourage kids to regularly alternate stations, so that they can experience different activities and experiences.
These are just some of the best practices built into our innovative software for kids corner touch displays, NUITEQ Campfire, ideal for shopping malls, retail stores, hotel lobby spaces, cruise ships, airports, and other public spaces. Learn more about NUITEQ Campfire below.
Contact us, if you're interested in NUITEQ Campfire for your organisation.