Before you read on, in case you haven't, please make sure you have read this blogpost here, about our second last Snowflake release, which was all about BYOD (bring your own device) and connecting your iOS device such as iPads and iPhones to Snowflake, via our mobile app Snowflake Remote.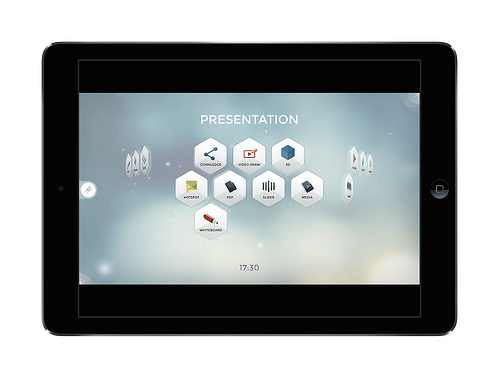 Snowflake Remote for Android will be available later this March. Anyway, back to the purpose of this blogpost...
The 27th of February, we released multitouch software Snowflake version 4.7 for Business and Entertainment, the 52nd release in almost 8 years.
I think it is the first time in company history that we did not release a blogpost on the same date of the release, simply because of the fact that we have been extremely busy. I apologise for that inconvenience. We will have some exciting things to announce in that regard later on.
Dropbox support for PDF
In addition to the Media app, the PDF app now offers Dropbox support as well. Ideal for when you are on the go and want to pull up your content from the cloud.
Mac OS X 10.10 Yosemite
We now also provide support for Mac OS X 10.10 Yosemite, which seems to be industry unique.
Upgraded to Qt 5.4
We've now upgraded the Snowflake core to Qt 5.4 for an even better performance.
Below you find the complete changelog:
Snowflake 4.7 27 February 2015
- Added Dropbox support to PDF
- Added option to browse for videos in VideoDraw
- Added Support for Mac OS X 10.10 Yosemite
- Improved interaction with Carbon Menu
- Improved performance in Twitter
- Fixed bugs when loading in Whiteboard
- Updated to new Google Maps API
- Qt 5.4 based
- General improvements and fixes to Jigsaw, VideoDraw, the Carbon menu, Maps, Whiteboard, Photobooth, Connledge, Aliens Zong, Snowdoku, Puzzle, Guestbook, Warp, Pool, Tap, Fussball, Labyrinth, Slider, Memory, Media and Configurator
Find the long list of all improvements in almost 8 years of Snowflake history in the change logs / release notes here.
You can download Snowflake here.
Request your temporary evaluation license key today, via mail@nuiteq.com.
Kind regards,
Harry
CEO at NUITEQ