We are proud that Hiep Truong, an Industrial Design master student from Holland and one of the earliest NUI Group members, will be joining us for 3 months.
We have acquired Hiep because of his experience in large scale interactive multitouch environments. Find below results of a project he managed last summer, for a club in China.
This project involved a 10 meter long multitouch bar and several normal and lounge multitouch tables.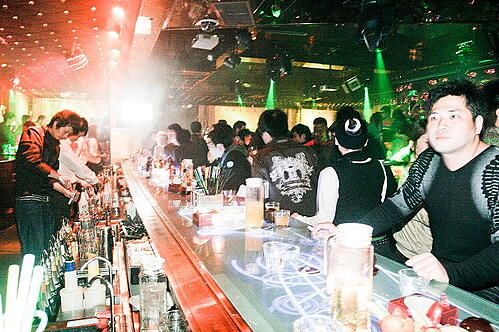 666666666666666666666666666666666666666666666666
6666666666666666666666666666666666666666
6666666666666666666666666666666666666666666666666666666666
666666666666666666666666666666666666666666666666
6666666666666666666666666666666666666666
6666666666666666666666666666666666666666666666666666666666
666666666666666666666666666666666666666666666666
6666666666666666666666666666666666666666
6666666666666666666666666666666666666666666666666666666666
666666666666666666666666666666666666666666666666
6666666666666666666666666666666666666666
6666666666666666666666666666666666666666666666666666666666
666666666666666666666666666666666666666666666666
6666666666666666666666666666666666666666
6666666666666666666666666666666666666666666666666666666666
666666666666666666666666666666666666666666666666
6666666666666666666666666666666666666666
6666666666666666666666666666666666666666666666666666666666
666666666666666666666666666666666666666666666666
6666666666666666666666666666666666666666
6666666666666666666666666666666666666666666666666666666666
666666666666666666666666666666666666666666666666
6666666666666666666666666666666666666666
6666666666666666666666666666666666666666666666666666666666
666666666666666666666666666666666666666666666666
6666666666666666666666666666666666666666
6666666666666666666666666666666666666666666666666666666666
666666666666666666666666666666666666666666666666
6666666666666666666666666666666666666666
6666666666666666666666666666666666666666666666666666666666
666666666666666666666666666666666666666666666666
6666666666666666666666666666666666666666
6666666666666666666666666666666666666666666666666666666666
666666666666666666666666666666666666666666666666
6666666666666666666666666666666666666666
6666666666666666666666666666666666666666666666666666666666
666666666666666666666666666666666666666666666666
6666666666666666666666666666666666666666
6666666666666666666666666666666666666666666666666666666666
666666666666666666666666666666666666666666666666
6666666666666666666666666666666666666666
6666666666666666666666666666666666666666666666666666666666
666666666666666666666666666666666666666666666666
6666666666666666666666666666666666666666
6666666666666666666666666666666666666666666666666666666666666666666666666666666666666666666666666666
6666666666666666666666666666666666666666
6666666666666666666666666666666666666666666666666666666666
666666666666666666666666666666666666666666666666
6666666666666666666666666666666666666666
6666666666666666666666666666666666666666666666666666666666
666666666666666666666666666666666666666666666666
6666666666666666666666666666666666666666
6666666666666666666666666666666666666666666666666666666666
666666666666666666666666666666666666666666666666
6666666666666666666666666666666666666666
6666666666666666666666666666666666666666666666666666666666
666666666666666666666666666666666666666666666666
6666666666666666666666666666666666666666
6666666666666666666666666666666666666666666666666666666666
666666666666666666666666666666666666666666666666
6666666666666666666666666666666666666666
6666666666666666666666666666666666666666666666666666666666
666666666666666666666666666666666666666666666666
6666666666666666666666666666666666666666
6666666666666666666666666666666666666666666666666666666666
666666666666666666666666666666666666666666666666
6666666666666666666666666666666666666666
6666666666666666666666666666666666666666666666666666666666
666666666666666666666666666666666666666666666666
6666666666666666666666666666666666666666
6666666666666666666666666666666666666666666666666666666666
666666666666666666666666666666666666666666666666
6666666666666666666666666666666666666666
6666666666666666666666666666666666666666666666666666666666
666666
666666666666666666666666666666666666666666666666
6666666666666666666666666666666666666666
6666666666666666666666666666666666666666666666666666666666
666666666666666666666666666666666666666666666666
6666666666666666666666666666666666666666
6666666666666666666666666666666666666666666666666666666666