Lynn Marentette, M.A., Sp.A.
K-12 Technology Specialist at NUITEQ®
MultiTeach® is a software suite of collaborative learning games for touch screens in classrooms, that empowers educators to teach students in a more fun and exciting way.
In this video tutorial, we explain how to use the Einstein lesson type in Lessons inside MultiTeach®, as well as how you as a teacher can customise the content for classroom usage.
This way you can ensure that you always have fresh, new and fun content available for your students, because as you know kids nowadays are easily bored once they have seen something once or twice before.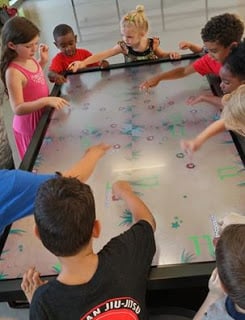 For more info about MultiTeach®, please visit http://nuiteq.com/multiteach/
You can find the MultiTeach® Lessons Community with hundreds of FREE touch screen lessons for interactive projectors, whiteboards and touch panels at http://mtlc.nuiteq.com
You can also follow MultiTeach on Instagram: http://www.instagram.com/multiteach/
For additional resources, please also check http://pinterest.com/multiteach/