Artificial Intelligence (AI) refers to computer systems that can perform tasks requiring human intelligence such as learning, problem-solving, and decision-making. The history of AI can be traced back to the mid-20th century when researchers began exploring the idea of creating machines that could exhibit intelligent behavior. In recent years, advances in AI techniques such as deep learning, natural language processing, and computer vision have led to the development of advanced AI systems that can perform complex tasks. Today, AI is used in various applications and has the potential to transform industries and improve our daily lives.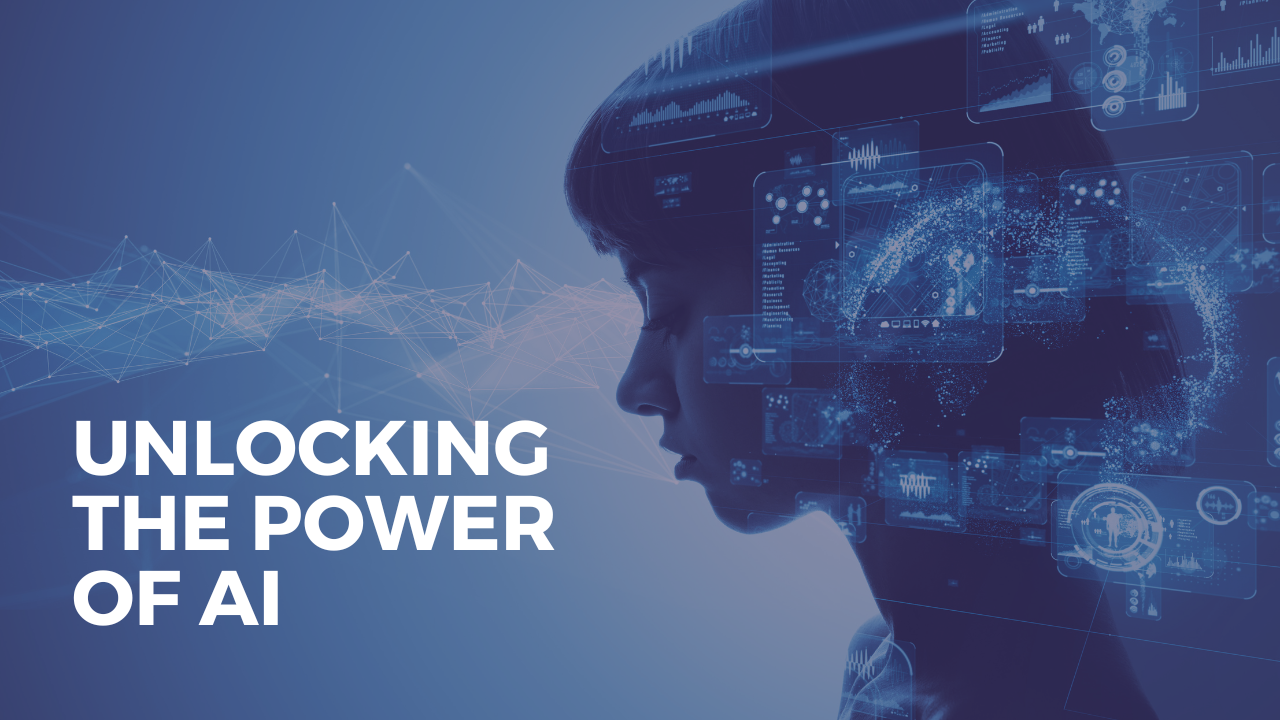 AI has been rapidly transforming the business landscape, and companies are increasingly looking to harness its power to drive growth and innovation. As a result, we are thrilled to announce that our company has appointed Tobias Klaus - former NUITEQ Senior Software Engineer - as Head of AI, signaling our commitment to staying at the forefront of this exciting technology.
We believe that AI has the potential to transform the way we do business, from improving operational efficiency to unlocking new revenue streams. As a result, our intention is to make AI a core part of our strategy going forward, and the appointment of a dedicated Head of AI appears to be essential to achieving this goal.

"The transformation brought by AI is happening at a fast pace, changing how we live, work, and engage with the world. Especially in the context of education, it is exciting to think about all the new opportunities this technology brings. As Head of AI, I am thrilled to lead our team into harnessing the power of AI to drive innovation, solve complex problems, and create new possibilities for our customers and partners.", says Tobias Klaus, NUITEQ Head of AI.
As the Head of AI, Tobias will be responsible for leading the company's efforts within AI. With a deep understanding of the latest AI trends and developments, we are confident that Tobias will help us unlock the full potential of this game-changing technology.



"At NUITEQ we have a strong passion for new technologies, which is a part of our DNA. We have been looking into AI for a while and we are excited about the potential this technology offers. Our team has internally been working a tremendous amount of time on AI-related development and I strongly believe that going forward, we will start to see companies creating AI-specific positions in their operations.", says NUITEQ CEO and co-founder Harry van der Veen. He continues: "Given the importance of AI in our society and future, we figured that we should lead the way and set an example by appointing a Head of AI. We've already seen how much time and money we can save and be more efficient internally by using AI. So we're excited to further explore and develop AI technology, not only internally for our own operations but also within our software product portfolio for our users."



"In the NUITEQ labs, we have identified that AI has enormous potential to let us provide even better solutions to the problems our users have, which is why it has become one of our most important areas to focus on. Tobias has, for some time, been an internal champion of AI and has a lot of knowledge and understanding in this emerging field of technology. Hence with our new major focus on AI, he was the natural choice to lead those efforts.", says Johan Larsson, NUITEQ CTO & Security Officer.

Our new Head of AI will be responsible for driving the development and implementation of AI projects across our company. This includes everything from improving customer experience through personalized recommendations to identifying and preventing security breaches and vulnerabilities in our software, improving the overall security of our systems. At the same time, Tobias Klaus will work closely with our existing teams to identify new opportunities for AI within our organization. By collaborating with our teams and business leaders we hope to uncover new use cases for AI that we may not have even considered yet.

At NUITEQ, we're a motivated group of people whose purpose is to contribute to a world where anyone can participate, exchange, learn, and get inspired by smarter human interaction with no digital boundaries. We are continuously seeking fresh talent to join our team. If you feel that you can make a meaningful contribution to our mission, please do not hesitate to reach out to us.




Disclaimer
This post was written with the help of AI, providing an excellent example of how the human brain and AI can work together for a successful outcome. While AI technology can generate text on its own, it is still limited by its programming and lacks the creativity and intuition of the human mind. However, when combined with human intelligence and creativity, AI can produce better results than either could alone.

About NUITEQ

NUITEQ® is a Swedish collaborative software company that enables people, teams, educational institutions, businesses, and government organizations to add value through smarter human interaction. We believe anyone can participate, exchange, learn, and get inspired by smarter human interaction with no digital boundaries.

With easy-to-use collaboration tools, customers and users benefit from improved creativity, engagement, and results. Our award-winning software solution is used by customers in over 70 countries.

NUITEQ is operated by Clear Touch, a manufacturer of interactive displays.

For more information, visit www.nuiteq.com.