Today, we are excited to announce the release of version 5.4 of our award-winning educational software for classrooms, Snowflake MultiTeach.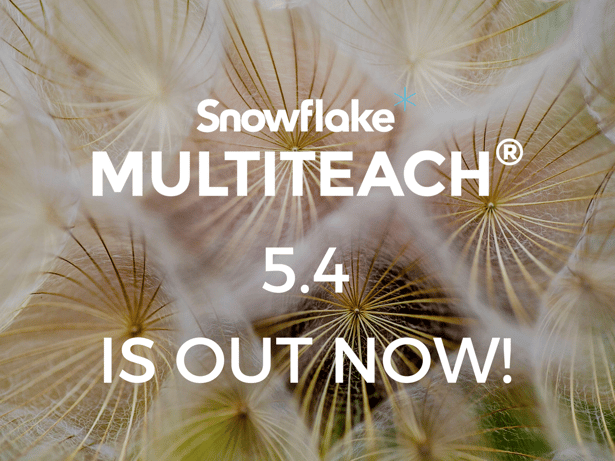 Upgrade to Snowflake MultiTeach 5.4
Here's what's new:
In the Lessons app, we added the possibility to add Favourite lessons to the main menu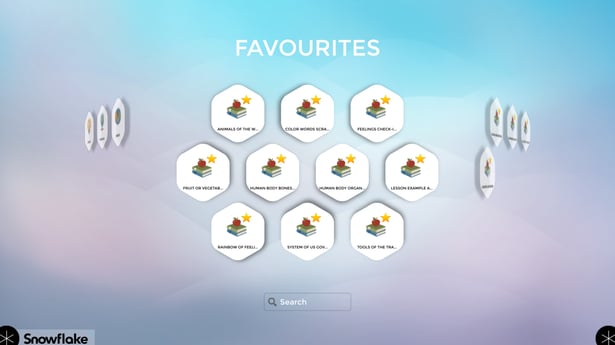 You can now mark a lesson as Favourite. The Favourite lessons will then be displayed in the main menu. You can add up to 100 Favourite lessons to the main menu.
Snowflake Remote improvements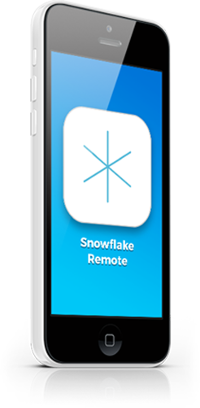 - Send content to the Media app from your personal device
When you send digital content, such as pictures and videos, from your mobile phone or tablet, to a large format display, the file will automagically open in the Media app. This allows you to use that content in a larger format, making this functionality great to present content to a class, make annotations on the content, or share it onto other displays.
- Receiving URLs
You can share websites from your mobile device, onto large format displays, using the share extension.
YouTube streaming in the Media app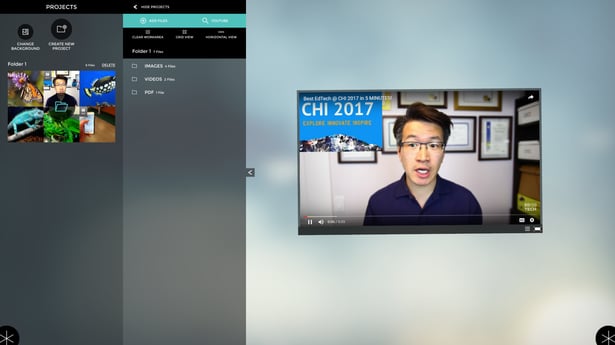 In addition to watching YouTube videos in the Snowflake browser app, you can now also use the Media app to stream YouTube videos. This feature makes your favourite video content easily accessible among all your other content.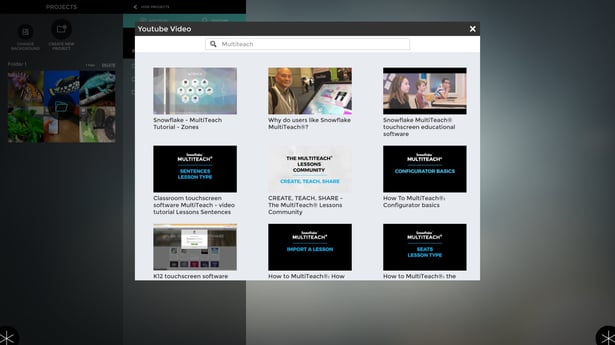 Fast access to online digital content is critical for teachers, which is why we have implemented the YouTube quick launch app, which immediately launches the browser app with your favourite video site. Teachers can now quickly show video content to their students, with the tap of a button.
We have created a Content Gallery filled with digital assets to help teachers create fun and engaging curriculum based touch screen lessons.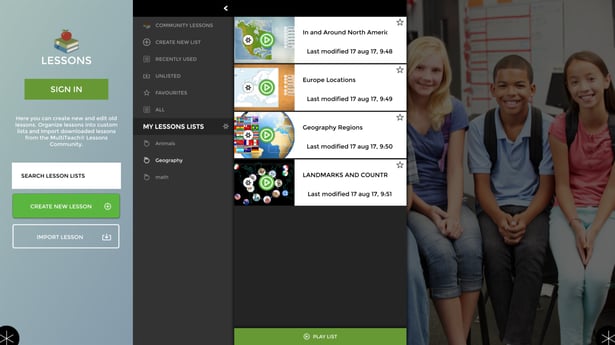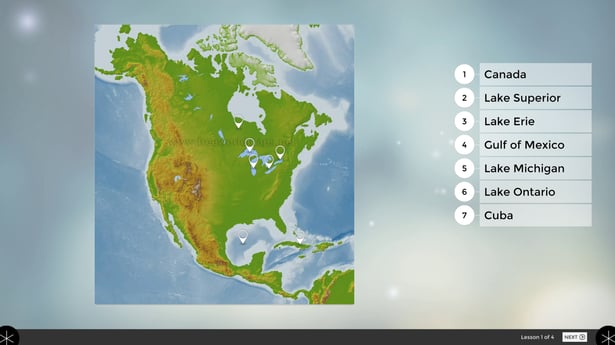 We have added the ability in the Lessons app to play lists of lessons. This is ideal for classroom scenarios where you as a teacher want to let students go through a specific selection of lessons, for example lessons related to math or geography.
Simply open the Lessons app, create a list, add lessons to the list and automatically a play list option will appear in the bottom.
Auto sync content across MultiTeach and Lessons Online
Lessons Online is the browser based version of the Lessons app in Snowflake MultiTeach. It allows you to access lessons any place, any time, anywhere and from any device.
You can now sign into your Lessons Online account from within Lessons app inside Snowflake MultiTeach. The lessons from your Lessons Online account will now be available in the Lessons app and any lessons you create will automagically get updated and synced to your Lessons Online account. This way you will always have your latest curriculum specific touch screen lessons within reach.
The Nodes app is great for group discussions, presentations, mindmapping and brainstorming. We have further improved the User Experience (UX), making it now even easier to create Nodes projects. The Nodes app now also has an enhanced autosave function, so that you will never loose the work progress that you made.
File browser improvements
- We have implemented Microsoft OneDrive cloud storage in the file browser, which makes it easy to download your PDF's, Powerpoint files, videos, audio, Nodes, images and lessons from the cloud, wherever you are, whenever you want.
- In this latest version you can also login to both Google Drive as well as Dropbox from within the main Snowflake interface.
- We have also implemented a folder for any screen recordings you create. The screen recording functionality was added in the previous version of Snowflake and can be accessed via the corner menu. This feature is ideal for recording classroom sessions, so that the can be shared with students.
MultiTeach Lessons Community Search widget and lessons launcher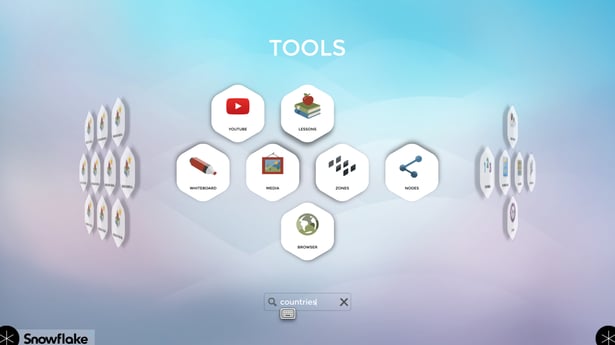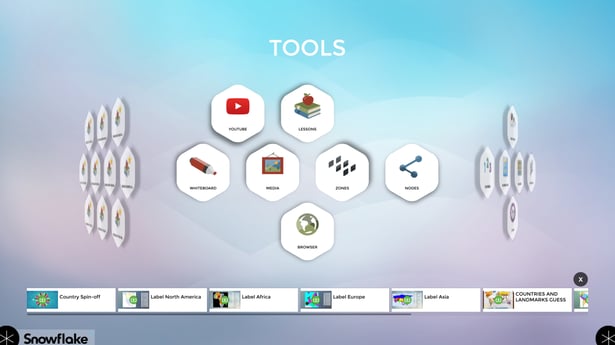 Fast and easy access to content is crucial. This is why we have developed a search widget, that allows teachers and students to search for content in the MultiTeach Lessons Community. For example you can simply fill out the word "math" and it will find any math related lessons that are available in the community. One tap and a lesson launches directly into play mode.
Content sharing improvements
Content in apps such as Media and Whiteboard can be shared with other computers that run Snowflake on the same network. We've further improved the UI to make it easier to quickly send content to multiple computers on the network at the same time.
Added drag and drop support in the Browser app
By default when you make a pinch and zoom gesture in the Browser app, you zoom in and out of the webpage. We've now added the capability to enable the drag and drop function, that some websites support. You can easily enable this via the corner menu.
We've added translation support for Indonesian and Malaysian.
You can check the history of all the Snowflake release notes here.
Want to try out Snowflake MultiTeach 5.4? Get the new version below or use the Snowflake Updater that comes pre-installed with, if you have already installed a version of the software previously.