How do we measure success in education? Since the purpose of school is to impart knowledge upon students, success is measured by how much knowledge about certain subjects the students have acquired within a specific timeframe. We set goals for our students and then we use different methods to assess if these goals were met or not.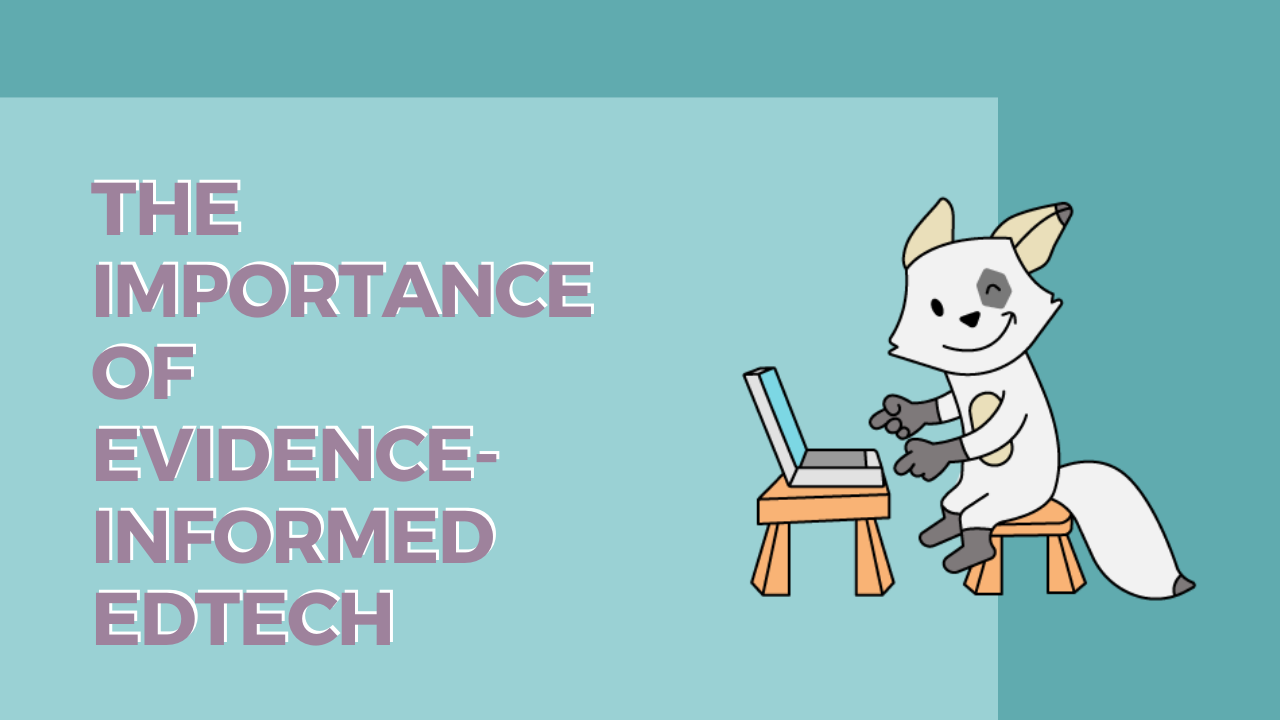 It sounds simple, but it is not. Countless factors can affect whether a student succeeds in meeting these goals: their socioeconomic status, their interests, their family situation, to name a few. Just as many factors can affect whether our measurements give fair insights into a student's knowledge and skills. For example, an otherwise straight-As student might be having a bad day on the day of an exam, which will give the false impression that they haven't studied for it.
A myriad of education technology tools and apps available
EdTech companies often claim that their products can be one of the factors that contribute to students' success. But how accurate are those claims? How can teachers and administrators, who are given a budget and a directive to invest in digital tools, know which company's claims are true? And what can EdTech companies do to back those claims?
Governments have been making adjustments in curricula to include digital fluency, which reflects on societies' emerging need to keep up with the technological leaps of recent years. As a result of this, considerable investments in EdTech have been made globally. The EdTech sector has responded by expanding rapidly and offering countless solutions. Because of this abundance of solutions and - because the EdTech sector is so new - a lack of precedent and experience when it comes to purchasing digital tools, it is not always easy for decision-makers to know which one will actually meet their needs. The quality of EdTech tools should be made easier to assess.
Testing to ensure the quality of education technology tools

EdTech companies, as with all companies that address public sector needs, such as health, safety and education, have a moral responsibility to ensure that their products are of high quality and have a positive impact on society. To do that, they need to put their products through rigorous testing and develop them according to high standards that meet society's needs. The purpose of this kind of testing is not to ensure that a digital tool works flawlessly without bugs but that it contributes to students' education and adds something valuable to an educator's toolbox.
This testing can, therefore, not be conducted in the vacuum of a programming lab. It needs to be done in the real world and under all conceivable circumstances to allow for the countless factors affecting students' performance. It needs to be done by teachers who might be overworked or uncomfortable with using technology in classrooms that might be physical or digital. It also needs to be done with students who might be ambitious, studious, motivated, distracted, struggling to read, or afraid to speak. It needs to follow a strict scientific methodology. The testing results need to be the springboard from which EdTech companies make further improvements to the tool.
Testing is the only way to ensure that an EdTech product will deliver what it promises. By doing this, all sides can reap great benefits: schools can choose products that are evidence-informed and companies can create and develop successful tools that make a difference in teacher's work, students' learning and - as a result - in society in general.
How we learn to improve our education technology solutions
Understanding the importance of evidence-informed EdTech, NUITEQ has been striving to expand its knowledge database through several sources, such as pilot projects, empirical observations, testimonials, interviews and more. One research project that we have been involved in recently is Swedish EdTest, a testbed that has, in collaboration with researchers, developed scientific methods of controlling EdTech quality. Swedish EdTest brings companies and teachers together in a symbiotic relationship that allows both parties to learn. Companies find out from the experts how their products perform in real life settings and how they can improve them to meet the needs of teachers and students to a greater extent. Teachers find out more about the digital tools that are available, get the chance to try them out and make informed decisions when purchasing. Teachers also exert influence on the development of digital tools and increase their digital competence.
We have already received valuable feedback from the participants, which will lead to further improvements in our products - and that, in turn, will lead to us being able to offer greater value to teachers and students. This is, of course, an ongoing process. Research has to be continuous if it is to keep up to date with an ever-changing world and its ever-changing needs, and products must develop and grow accordingly.
Only that way can we claim - and have the evidence to back that claim up - that our products are a contributing factor to students' success.
We always welcome feedback from our readers and users, so if you'd like to test our educational software, NUITEQ Snowflake, use the button below to access its free 60-days trial. If you wish to, send in your reviews by writing to mail@nuiteq.com.