During 2020, many people have had to change their everyday lives from meeting colleagues and customers physically to stepping into the digital meeting room. Along the way, we have unfortunately lost important parts in that process - collaboration, communication and interactivity.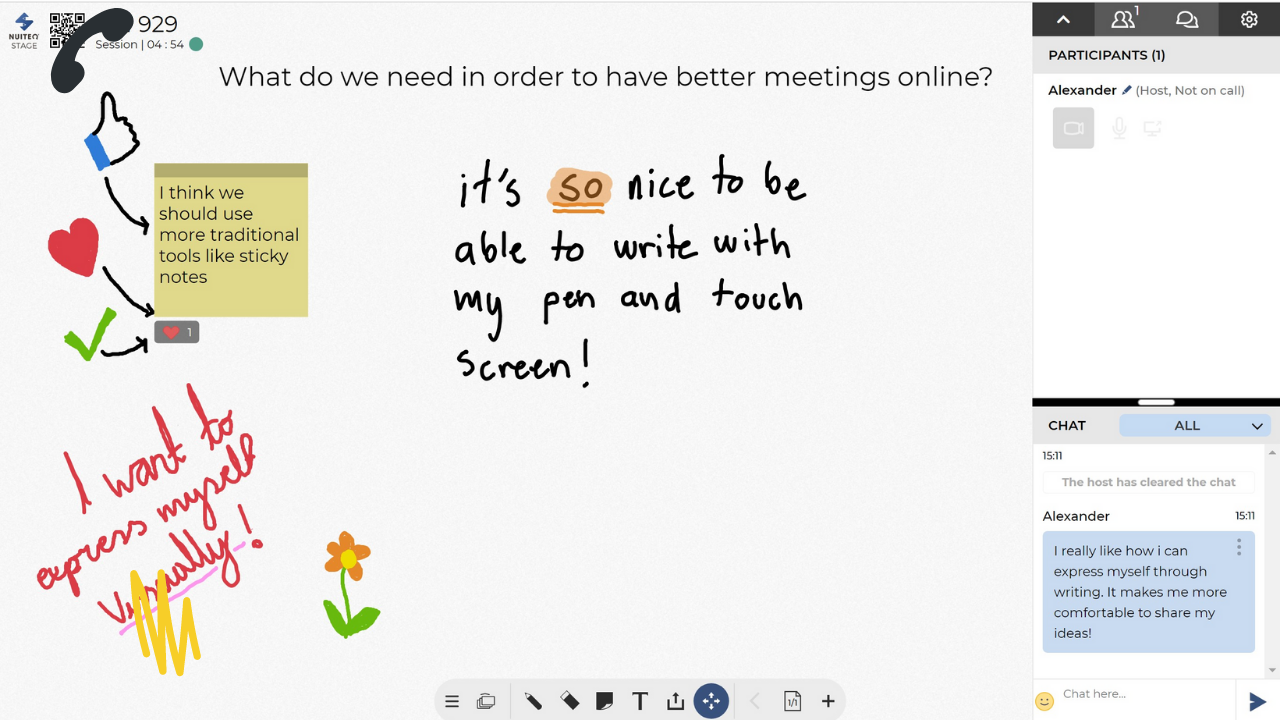 Why is a digital whiteboard necessary for online meetings?
In the physical meeting, we express ourselves with more than just words. We use presentations, notepads, post-it notes, whiteboards and much more. Furthermore, and this may play the most crucial role in a meeting's success, we use body language, facial expressions, gestures and other non-verbal communication. All these tools are a vital factor in making the interaction between people feel personal and genuine.
For those who are more introverted, post-it notes or a chat tool is often a great way to express themselves, giving them a voice. On the other hand, it can be challenging for an extrovert not to be allowed to go up and explain his idea through a sketch on a whiteboard.
Collaboration: in real-time
With a digital whiteboard, everyone can participate and collaborate on a task or project - in real-time. Leave the boring "information meeting" - where one just presents and others, often uninspired, listen - and allow your participants to truly be a part of the meeting. Create, collaborate and brainstorm together. This is how you can get excellent results from your meeting.
When it comes to collaboration, digital tools have a lot to add. A digital tool that has an integrated whiteboard and was purposefully created for better collaboration can help you and your participants, among other things, to:
React to post-it notes with, e.g., a thumbs up, a checkbox, or a heart
Gather all information in one place. Make it easy to go back to a meeting later to see what you came up with, or continue the meeting from where it ended
Make notes on documents, pictures, presentations, etc.
Bring the warmth and personality of the physical meeting into the digital meeting room.
NUITEQ Stage provides you with an all-in-one solution for more active and interactive online meetings. You do not have to switch between different programs or applications, which means that you can see, talk to and collaborate in real-time with your meeting participants.
Stage also offers several different tools to encourage communication, such as chat, the possibility of group rooms, video and audio, etc. Everything is uploaded to the cloud, which means that neither you nor your customers or colleagues need to download or install anything.