NUITEQ Snowflake is an award-winning educational technology software platform that supports remote learning and fosters student engagement as well as collaboration in the classroom. Snowflake lesson activities are great for empowering educators, reducing lesson planning time, and allowing teachers to personalize their curricula to meet the varying learning needs, strengths, and interests of students. NUITEQ spoke to Morgan Lee, a Special Needs Teacher for grades 3-5 in the Metropolitan Region in Queensland, Australia, to learn more about how she uses NUITEQ Snowflake in her teaching.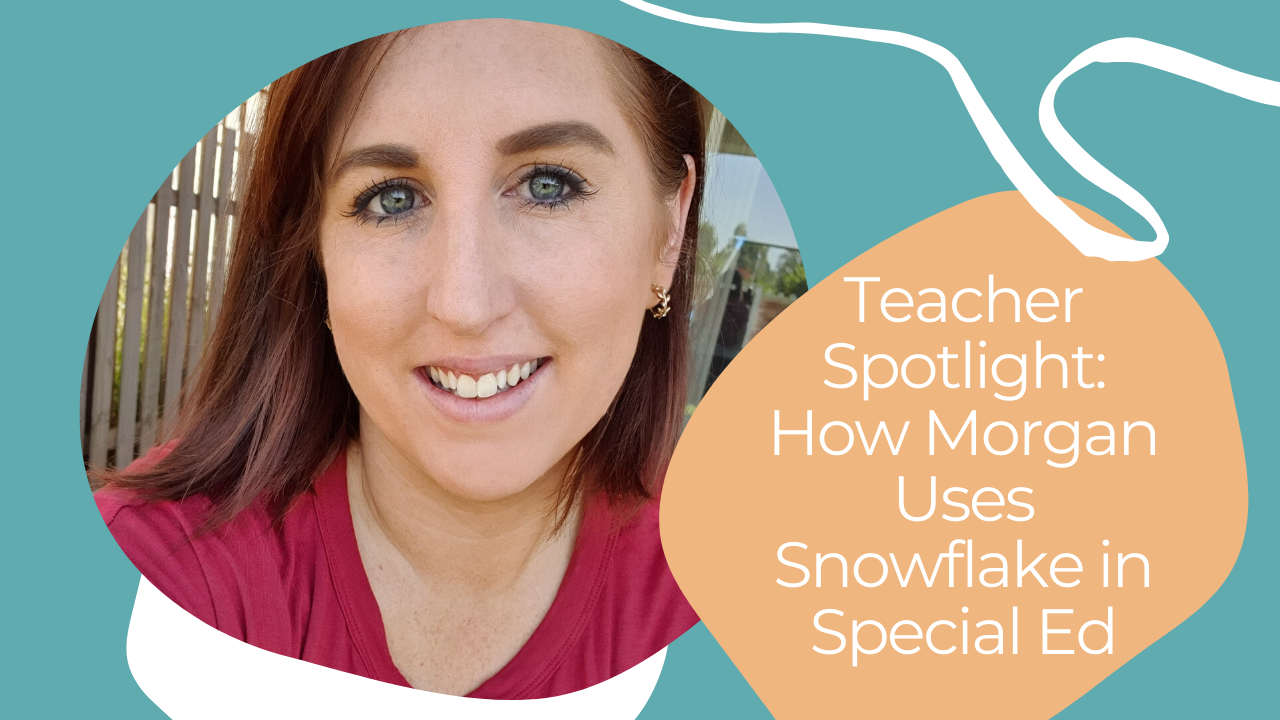 Q: What is your experience with NUITEQ Snowflake and how do you think it benefits your teaching?
A: I am really enjoying NUITEQ Snowflake and highly recommend it. I love how easy it is to create such engaging lesson activities. It is easy to navigate and use which is why I use it everyday for at least a third of the day.
Q: For what purpose do you use digital tools and how would you rate your comfort level?
A: I like using digital tools for all things education, lessons, planning, assessment and reporting. I am very confident using digital tools and passionate about moving to a more digital world in education.
Q: Have you seen any changes in student engagement when using digital tools? Please explain.
A: Yes! Just this week a student who is reluctant to do writing with pen and paper, independently came up to the interactive screen and began writing a sentence. It was amazing to see how much more engaged he was in his writing just by using the interactive screen. We had previously tried iPads, whiteboards and sensory activities but nothing worked. Children these days are exposed to digital tools so early and find them more engaging than paper worksheets.
Q: How did students react / what did digital tools do for them after a while of using them?
A: I have seen some huge improvements in student engagement and behavior after using digital tools for a while. I find it is very motivating for them and they are so excited to try the new lessons on Snowflake so are learning without even realizing. I have been teaching for 5 years and never had a student reluctant to use digital tools.
Q: How do you deal with personalized learning and meeting different student needs?
A: Working in Special Education, I need to personalize each student's learning constantly. Each student is vastly different to the next and it is all I know so I find it quite easy to manage now. We do a lot of 1:1 work or small groups (if possible) and this helps to meet their needs. Also, in my setting I have a teacher aid full time who is vital to the success of our students.
Q: Do you think digital tools can help with offering personalized teaching and increase student engagement?
A: Yes! I love that with Snowflake, I can split the screen in two or even four so multiple students can be engaging in an activity that suits their specific needs. The activities are quite easy to use which allows my students to engage without assistance which opens up my time to those who need it. I love that I can set up digital tools around the room for the students to complete their work for me to then view and assess at a later time. It is such a huge help!
Q: What are you struggling with the most right now as a teacher?
A: Time. I feel like I never have enough time for all of my students and their needs plus home life and the admin that comes with teaching. It is a constant juggling act that I am yet to master.
Q: Describe how digital tools can help remote learning.
A: In so many ways digital tools can help remote learning! Students can engage in learning, stay in contact with their teacher and peers and still access their curriculum without leaving their home! It is such a fantastic tool to have. Twenty years ago remote learning would have been much more difficult. I am very grateful to have such amazing resources at my fingertips.
Q: How has COVID-19 affected you and your teaching?
A: COVID-19 has helped me realize what is important in life. I am not so stressed about deadlines and assessment but more concerned with making sure my students are safe, well and secure in themselves.
Looking to use technology to boost student engagement in both classrooms and remote settings? Try NUITEQ Snowflake and gain access to the NUITEQ Snowflake lesson activities for FREE on Snowflake.live.
Not yet a Snowflake.live member? Sign up for the 60-day free trial!