In a survey by the Bill & Melinda Gates Foundation, Primary Sources: America's Teachers on Teaching in an Era of Change, it is stated, between others, that teachers in the USA lack quality instructional materials and they have little to no time for preparing activities aligned to different curriculum standards.
According to EdTech Magazine, in 2017, North Carolina, through an education policy change, decided to put technology in the hands of each student. This also affected teachers. The state needed to make sure educators are trained into using new technology in their classroom while keeping up with the usual tasks at hand such as creating curriculum-aligned activities to support instruction.
In general, the lack of training remains an issue; 71% of the teachers who responded to the survey mentioned above said they need "additional professional development to implement the Common Core State Standards successfully". As for schools that continually integrate technology in their classroom, our experience as an educational software provider demonstrates to us that teacher technology training programs are very scarce.
Our goal at NUITEQ is to Make Learning Fun and exciting. Our educational software, Snowflake MultiTeach, promotes collaboration in the classroom through is multi-user capabilities and teachers that use it say that they've noticed increased engagement among their students since they started using the game-based activities that come with the software.
Besides bringing fun into the classroom, we aim at making teachers' lives easier. Our Global Content Department, composed of Teachers/Educational Technology Specialists, daily creates content that teachers all over the world can use in their classroom, on their interactive touch screen display, Chromebooks or laptops.
Because the NCTIES (North Carolina Technology in Education Society) conference is coming up, our Educational Technology Specialists have designed these activities that can be integrated into your North Carolina Lesson plan:
You can try out these lessons right now, or visit the Clear Touch Interactive Booth at NCTIES 2019 (6-8 March) to test them on a Clear Touch Interactive touch screen.
How do I get the lessons?
Get the lessons for FREE from the MultiTeach® Lessons Community. Click the images above, and then you can download the lesson to your computer. You can also find these lessons on Lessons Online (30-days FREE trial available), by typing their title in the search field.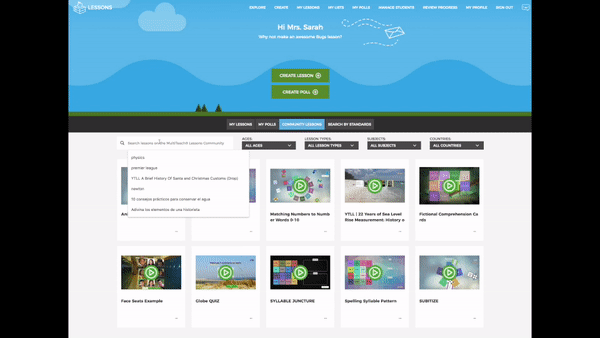 How can I use the lessons?
If you've downloaded the lessons to your computer, you can use them in Snowflake MultiTeach, on your classroom's large touchscreen display. Open the Lessons app and import the lesson you want to use.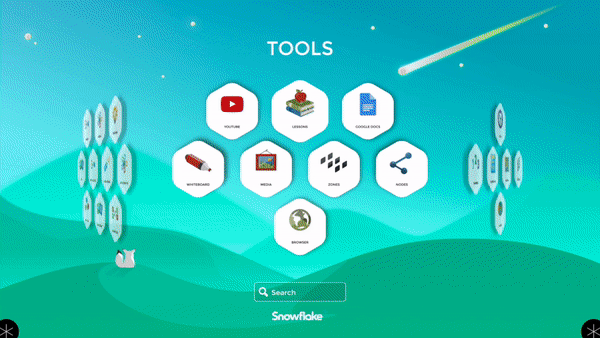 When you have access to the lessons in Lessons Online, you and your students can use them on any device, such as a touchscreen, laptop or tablet with an internet connection. Just press play to begin.
If you want access to other ready-made lessons, browse the MultiTeach Lessons Community, request them in our Facebook group, on Twitter or email us at mail@nuiteq.com.
Need more content for your classroom? Get in touch with us by clicking the button below: