Empowering students to become the best version of themselves is an essential goal of educators around the world. But how can busy educators make sure that they're teaching each student in a way that helps them become their best selves?
Quality educational materials play a crucial role in this endeavor. Access to well-designed, standards-aligned lesson plans can make all the difference in a student's learning journey. These resources cater to various learning styles, abilities, and grade levels. They are designed to engage and inspire students, making the educational experience more enjoyable and effective.
At NUITEQ, we have a strong focus on creating materials that teachers can grab and use in their classrooms. Our teaching and learning platform, NUITEQ Snowflake, provides you with excellent, standards-aligned lesson plans our experienced content team creates for you. NUITEQ's content team comprises passionate educators with long experience in the classroom. Our job is to develop high-quality educational material that will save you time. In accordance with Universal Design for Learning, of course, the educational framework that guides educators in their work to empower all students.
Here are a few examples of what you can access:
Lesson plans with suggestions and aids for differentiation
In Snowflake, you can access a significant number of materials, which include standard-aligned lesson plans with step-by-step instructions for the whole lesson, for whole-group, small-group, and individual instruction, as well as suggestions for differentiation, follow-up activities, and enrichment. Use these lesson plans as they are, or follow the suggestions to adjust and adapt the lessons according to your students' needs - but the possibilities don't end there. We also create supplemental materials such as anchor charts, graphs, and other visual aids, as well as worksheets, reading passages, and more - all available to you by clicking on the links in the lesson plan or the lesson activity itself.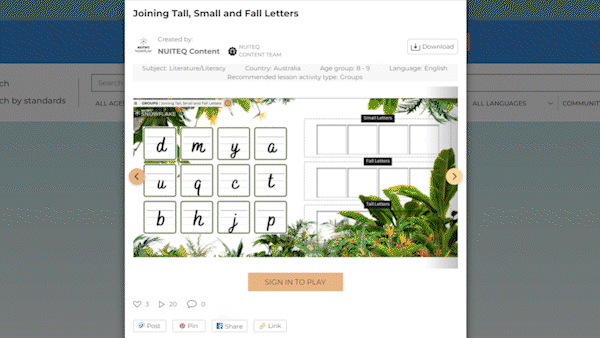 In addition to these materials, we create educational videos attached to the lessons that explain the contents of the standard with which the lesson is aligned in a fun, pedagogical way. Educational videos capture students' attention and engage them with visually stimulating content, making learning more captivating and effective.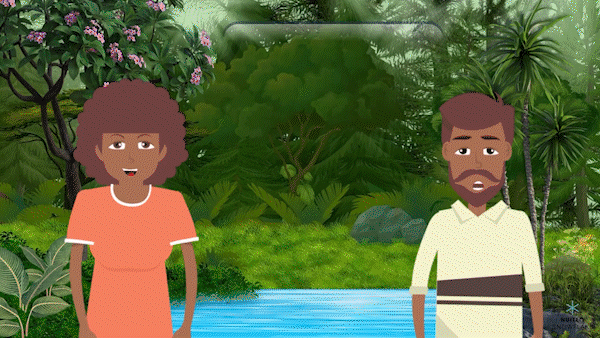 There are currently complete lesson plans for all the Common Core educational standards for English Language Arts and Science grades K-5 and Math grades K-8. And more are on the way! We work continuously to expand our library of quality lesson plans.
STEM content
STEM education is vital in schools as it empowers students with essential skills and knowledge for success in a technology-driven world, fostering critical thinking, problem-solving, and innovation. By using the PhET lesson activity type, you can bring a virtual lab into your classroom!
Have a look at some of the PhET lessons the NUITEQ content team has created for you:
Understanding Nuclear Reactions
Understanding Wave Properties and Media
Available online anytime, anywhere
To access the above content, join the NUITEQ Snowflake Community and select "NUITEQ CONTENT" under the "Community" filter.

And remember! Besides quality materials, NUITEQ Snowflake provides educators with countless options when it comes to engaging and reaching all students:
For example, the ability to use images, video, and sound in addition to - or instead of - text in lesson activities, to customize the text by changing the font type, size, and color, and to present the same educational content in 18 different lesson activity templates - all excellent ways to customize the display of information in accordance with UDL.
In summary, when teachers work with suitable educational materials like those in NUITEQ Snowflake, students have a better chance to reach their full potential.
Take action today to empower your students and make learning more engaging and effective! Join the NUITEQ Snowflake Community and access quality educational materials designed to cater to various learning styles and abilities.