Because of the COVID-19 pandemic, children across the country have had to adapt to online school like never before. While many districts have started to go back to in-person learning, some have chosen either a hybrid model or to stick with virtual school for the time being.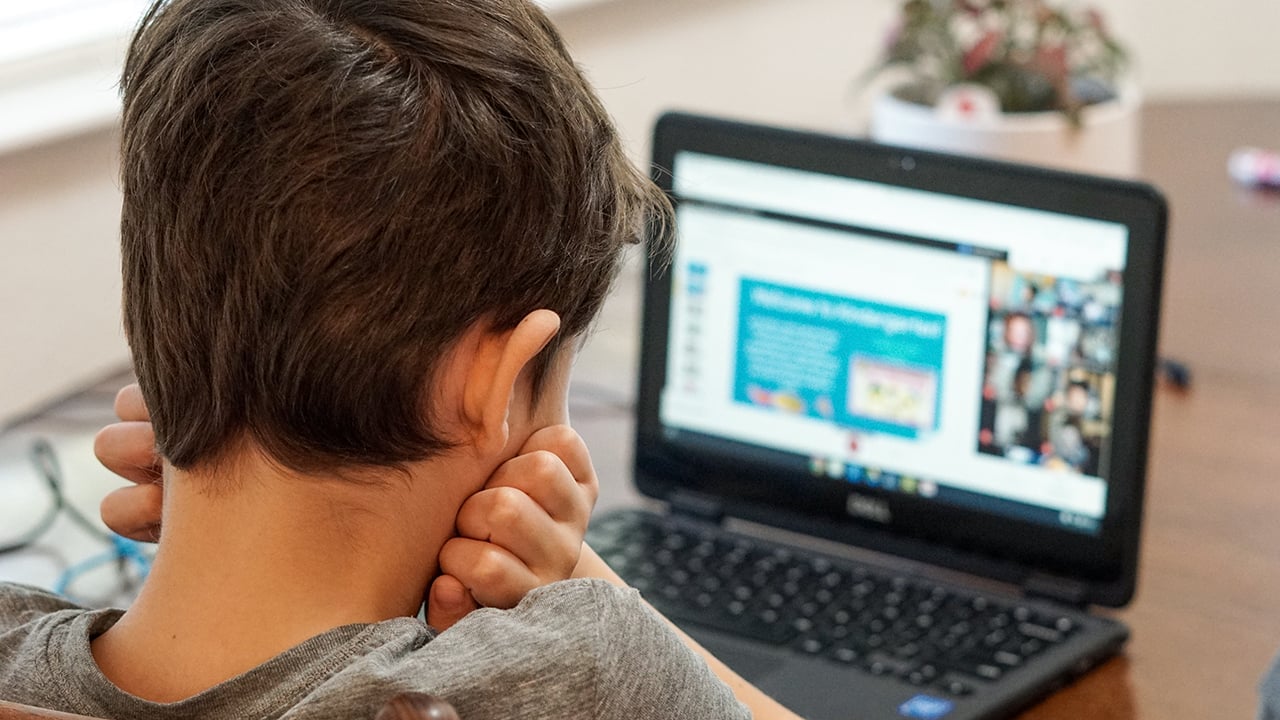 While there are some benefits to online school, one of the biggest drawbacks is a potential lack of focus — especially for younger children. As a result, there has been a shift in the role of a teacher. Lecture discussions and passive reading have become less effective, while creative group work has become more popular.
Even if you try to avoid long lectures or explaining assignments that might cause your students to lose interest, it's still easy for them to get distracted when they're learning at home. Unfortunately, that can negatively impact everyone.
So, what can you do as an educator to get children to focus during online school?
Use What You Know
Early on in this pandemic, educators had to make changes to their teaching approach to effectively instruct students in a digital format. As you might expect (or, as you likely already know), that caused a lot of extra stress in an already-uncertain time. One study found that in April 2020, 77% of teachers felt extremely or somewhat stressed, while 74% felt overwhelmed.
If you're still teaching online, you might still be feeling those things, with the addition of frustration and uncertainty. But, if you're concerned about your students losing focus, one of the best things you can do is use tactics and techniques you already know.
You don't have to change who you are, as a teacher, to keep kids engaged. Consider your background and how you kept children focused in the classroom before. Some ideas include:
Keeping lessons interesting
Including visuals and audio
Accommodate to different learning styles
Redirect someone's attention when they're losing focus
It's also a good idea to talk with parents about setting up the right learning environment at home. You might have your classroom set up with sensory-friendly, colorful, and interesting decor. But, since your students are learning at home, it can be helpful for parents to make sure they have non-distracting visual stimulation, proper lighting, and a well-organized learning space.
Uncover Any Issues
Sometimes, students lose focus due to bigger issues. Even if you have the most interesting lesson in the world, you could still notice some of your students "tuning out".
While it's never a good idea to jump to conclusions, if a lack of focus keeps causing problems with a particular student, it might be worth uncovering if something more is going on.
It's no secret that children all learn differently. So, it's important to understand various educational learning theories, including:
Cognitive learning theory
Behaviorism learning theory
Constructivism learning theory
Humanism learning theory
Connectivism learning theory
While trying to adapt your teaching style can be difficult, you should strive to develop a well-rounded method that touches on each of these theories as much as possible. If you still notice some students are struggling, try talking to their parents about their home environment. Are there any distractions going on? Are there domestic issues you should know about?
Uncovering the root cause of a child's distraction can help you know how to effectively deal with it. Many times, they may want to pay attention and learn but are having a hard time focusing for other reasons. So, don't immediately jump to conclusions before doing a bit of digging.
Foster Habits That Encourage Focus
By implementing strategies in your virtual classroom that can encourage focus now, you're also setting your students up to develop long-term, healthy habits. One of the best things you can do is to make sure all of your students are acknowledged as often as possible. When they know that they are being seen and heard and that their answers and opinions are valid, they're more likely to stay tuned-in. So, acknowledge when someone gives a good response, and do so publicly.
Another great strategy to encourage long-term focus is to encourage participation. It's not enough to only acknowledge the students who are always willing to speak up. That leaves those who might not be as forward or brave behind.
So, create collaborative activities as often as possible. Let your students work in "groups" on their own or have open classroom discussions through the online platforms your school is using.
Communication is a major key to success in life, and it begins in the classroom. By actively communicating with your students and getting them as involved as possible, you'll encourage them to be strong communicators throughout the rest of their lives, which will make them more focused on what others are saying.
Virtual learning isn't easy, and it's understandable to feel overwhelmed. But, by keeping these ideas in mind, you can help your students focus during online school, and feel more encouraged in your endeavors along the way.
Looking for a tool to help your students focus during online school? Try NUITEQ Snowflake for free for 60 days by clicking the button below: