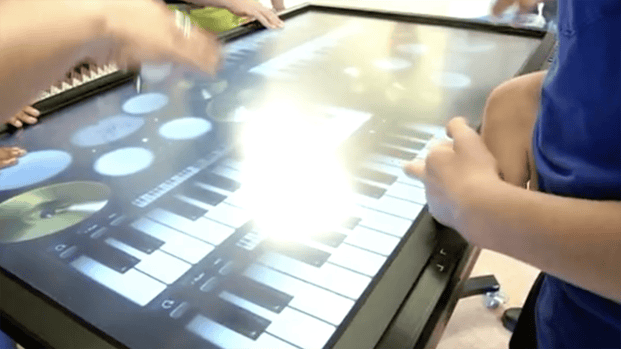 Image source: WHEC
Due to the benefits that technology brings into the classroom and student's lives, we are observing an increase in the number of schools that integrate technology into their classrooms.
This is also the case for the Mary Cariola Children's center, that, according to their website, is Rochester's (New York) "leader in education and life skill solutions that inspire and empower individuals with complex disabilities."
When the center was looking for more effective tools to help students better understand the curriculum, integrating technology into their classrooms seemed to be a right fit.
The center provides evidence-based solutions in education and life skills development for children and youth with complex disabilities. In a special education environment, technology can better support learning.
The center installed multi-touch displays, that are provided by NUITEQ's US partner, Clear Touch Interactive, that come preinstalled with collaborative classroom software Snowflake MultiTeach®.
The importance of using technology in special education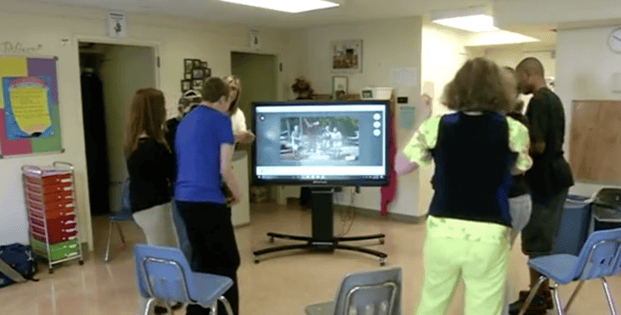 Image source: WHEC
According to ED Data Express, a website of the U.S Department of Education, there are 7 million K-12 children that were reported to have a disability in 2016, and who require special education.
A growing number of special needs students are spending at least 80 percent of their day in regular classrooms, according to this report from the U.S Department of Education.
Therefore, integrating technology in the classroom, not only improves the way children learn, but it can also play a major role in accommodating the needs of students with disabilities.
Furthermore, choosing an educational software that supports personalized learning can be a great investment for a classroom with diverse learners. Each student can benefit from technology that allows him to learn at his own pace.
The case of Mary Cariola Children's center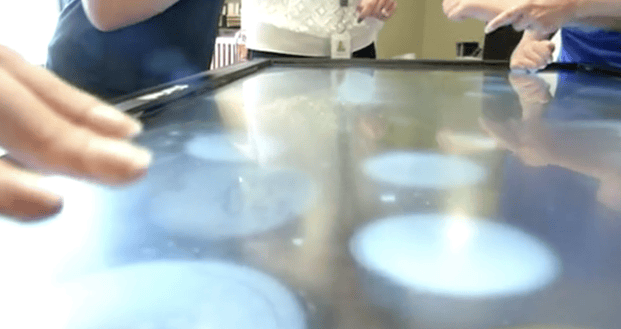 Image source: WHEC
Since the installation of the interactive displays, teachers at the Mary Cariola center noticed they helped students better understand the curriculum, adapt, and overcome challenges.
According to Educational Technology Specialist, Laura Abbett, there was a case where a student who usually doesn't talk was able to overcome his issue and participate in an activity by singing.
Learning hands-on is another improvement that multi-touch technology brought into the classrooms of the center.
"Students with disabilities tend to gravitate towards technology and are very motivated by technology and they tend to like it a lot, that motivation and excitement will help spark their learning," Abbett said.
Another element that made a difference was the capability of the MultiTeach software to be personalized.
Director Rachael Stell, Principal of the East Henrietta campus, said:
"In New York State, our students are still required to learn the common core standards and through technology we've been able to access the curriculum and modify it to an appropriate level.".
Are you looking to integrate technology into your classroom, but don't know where to start? Try a FREE 14 days trial of Snowflake MultiTeach educational software by clicking the button below.
You do not need a front-of class display to be able to test the software. Simply use your computer!
Resources:
https://amp-whec-com.cdn.ampproject.org/c/amp.whec.com/news/mary-cariola-children-center-goes-high-tech/4602857/
https://nces.ed.gov/programs/coe/indicator_cgg.asp
https://www2.ed.gov/about/reports/annual/osep/2016/parts-b-c/38th-arc-for-idea.pdf
https://disabilitycompendium.org
https://www.thesimpledollar.com/navigating-learning-disabilities-and-the-cost-for-treatment/