The year 2020 has been challenging for many people and companies. Most of us have gone from meeting our colleagues and friends on a daily basis to meeting them every now and then, often through a digital window of the remote work environment.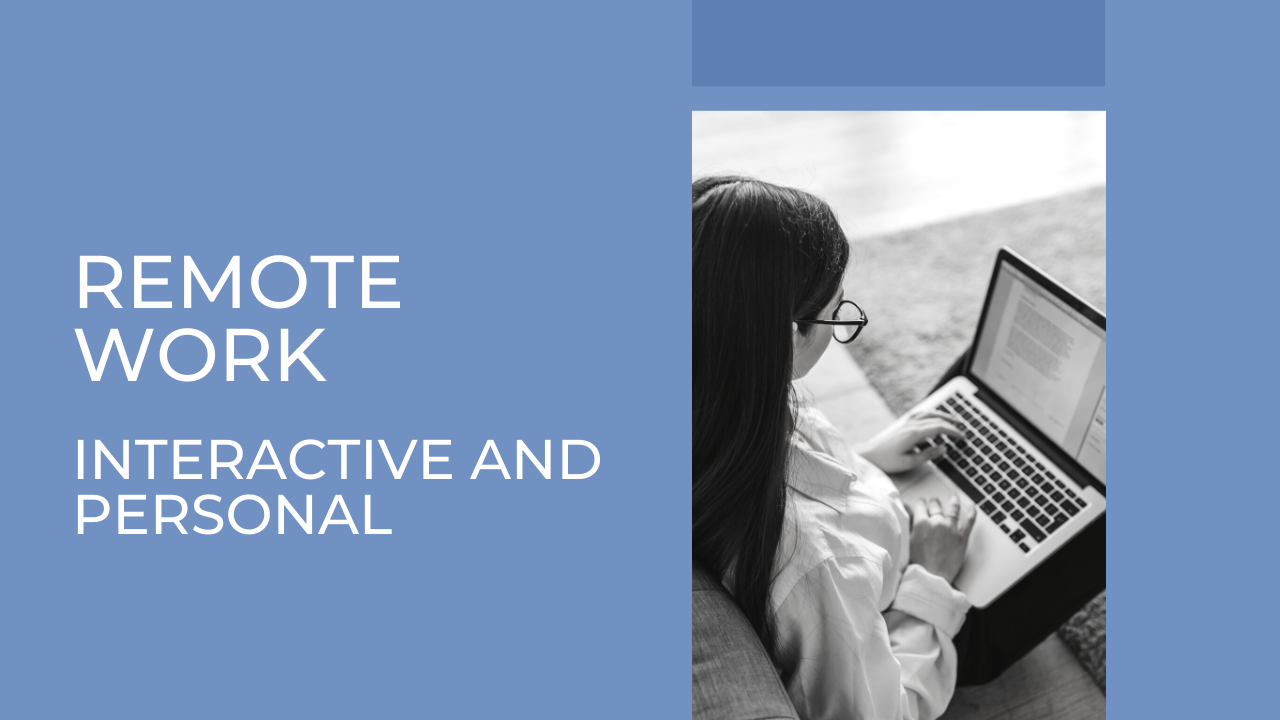 I wanted to make a change; to bring the warmth from the physical meeting into the digital meeting room, give something back and make the (online) world a little better place. This made me take a leap of faith, and in August 2020, I joined NUITEQ, a Swedish company on the frontline of online collaboration tools.

Now, three months into my new position, I want to share some highlights with you. Some highlights that have changed how I look at online meetings. Here is my top list of insights:

Make the online meeting as personal as the physical meeting

When entering a physical meeting room, you would not hide in the corner or wear a paper bag on your head. The same applies to online meetings. Turn your camera on, and encourage other participants to do so as well. In my opinion, I would rather have an online appointment with colleagues in their pajamas but be able to look at and interact with them instead of staring at a grey blob with their initials or, in the best case, a picture.

Make sure everyone can get their voice heard

Not everyone is comfortable sharing their thoughts and ideas by voice. Not everyone feels like they want to "interrupt" to make their voice heard. Make sure that everyone can participate in a way that is comfortable for them. Use tools like "raise hand", digital whiteboards, chat, voice, post-its, etc. to make sure every participant has a way to express themselves and add to the meeting outcome.

Make use of the right tools out there

This year a lot of new and improved tools have entered the market of digital collaboration. Make sure you have the right tool for the right type of meeting. Some tools are designed for larger seminars, while some are better for small, personal meetings. Instead of always going with solution X, use the most suitable tool. Often it's solution Y or Z.

In the physical meeting room, we interact, share documents, use a whiteboard, use post-its, etc. Make sure you don't limit yourself by choosing the wrong tool.

All online meetings do not have to be a business meeting

When working in an office, you always meet and interact with your colleagues during the coffee breaks, lunches, and other informal meetings. Schedule a coffee break meeting in everyone's calendar where everyone can join in just to catch up, talk about a good movie they've saw, the weather, and so on. Make it a recurring invitation where everyone that wants to and can is able to join.

NUITEQ Stage and online collaboration

NUITEQ Stage is a collaborative software adapted for workshops and interactive online meetings. Notice that Stage is not a video conferencing tool, but a collaborative software solution, with integrated audio and video as a bonus. It takes the online meeting from "presenter-to-audience" mode to human interaction mode.

Stage makes it easy to interact with other meeting participants by using many tools such as whiteboard, document sharing, post-its and much more. Stage also makes it possible for everyone to make their voice heard through chat, voice, video, reactions, or the "raise hand" function.

Want to learn more about online collaboration or NUITEQ Stage? Please feel free to contact me at at@nuiteq.com.