At NUITEQ®, we are looking for raw potential in people. We often receive interns and let them experience our company's culture and give them an opportunity to discover the world of working within innovation. All this in order to give them an understanding of what it means to work in a software technology company and hopefully provide a good base for their future professional career.
Today, we are excited to welcome intern Tobias Klaus from Germany, who will be staying with us for the next eight months!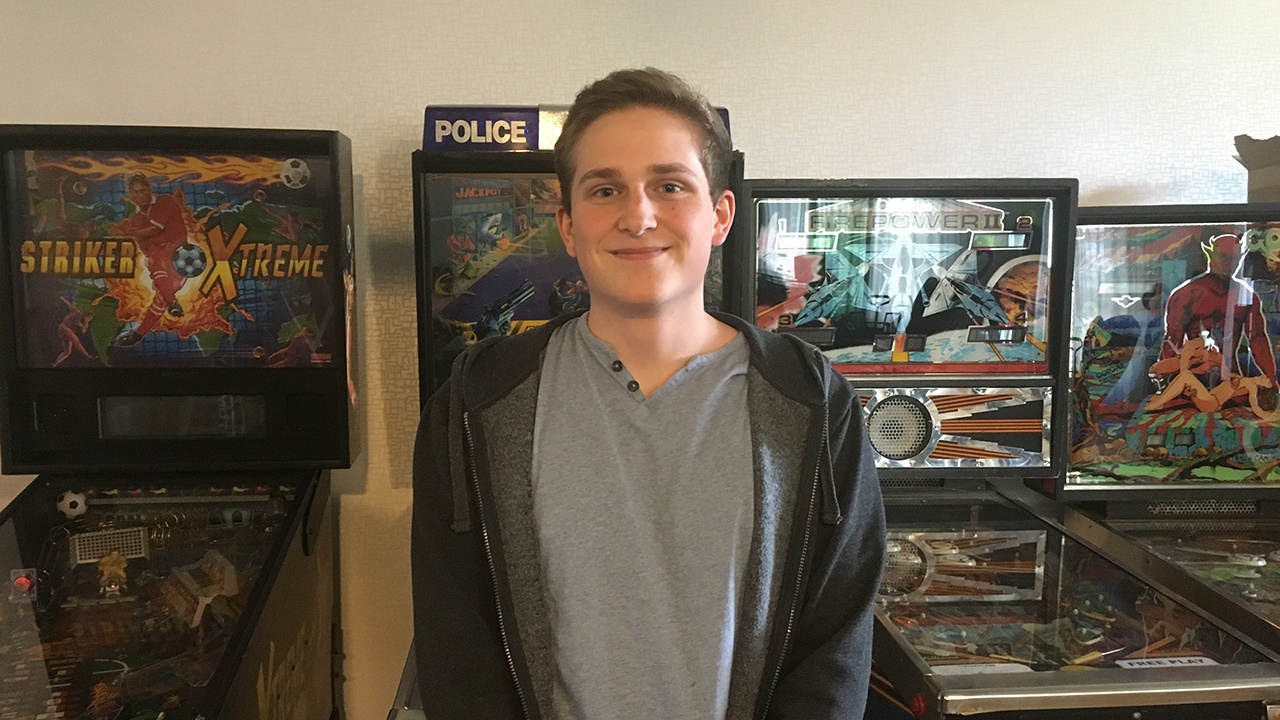 Tobias recently graduated from Gymnasium am Krebsberg, Germany, where he studied Computer Science and Mathematics. At only 18 years old he is highly motivated and passionate about technology. He has always been interested in computer science and plans to study it in university after his internship at NUITEQ.
Tobias found his way to NUITEQ while looking for a touchscreen software that would help him in completing a school project related to multitouch touchscreen technology. He got in contact with the company and was introduced to Harry van der Veen, NUITEQ CEO and co-founder, who supported him with the project by providing cost free access to the Snowflake platform.
The school project was a projection system that used white water as a screen surface. The system allowed the user's limbs to freely move through, under and over the projection surface.
A depth camera (Kinect) was used to detect input on and over the water surface, such as fingers sticking out of the water.
"The combination of this system with Snowflake Entertainment and Snowflake MultiTeach® made me win first prize in a competition and secured me a second place at another competition.", says Tobias.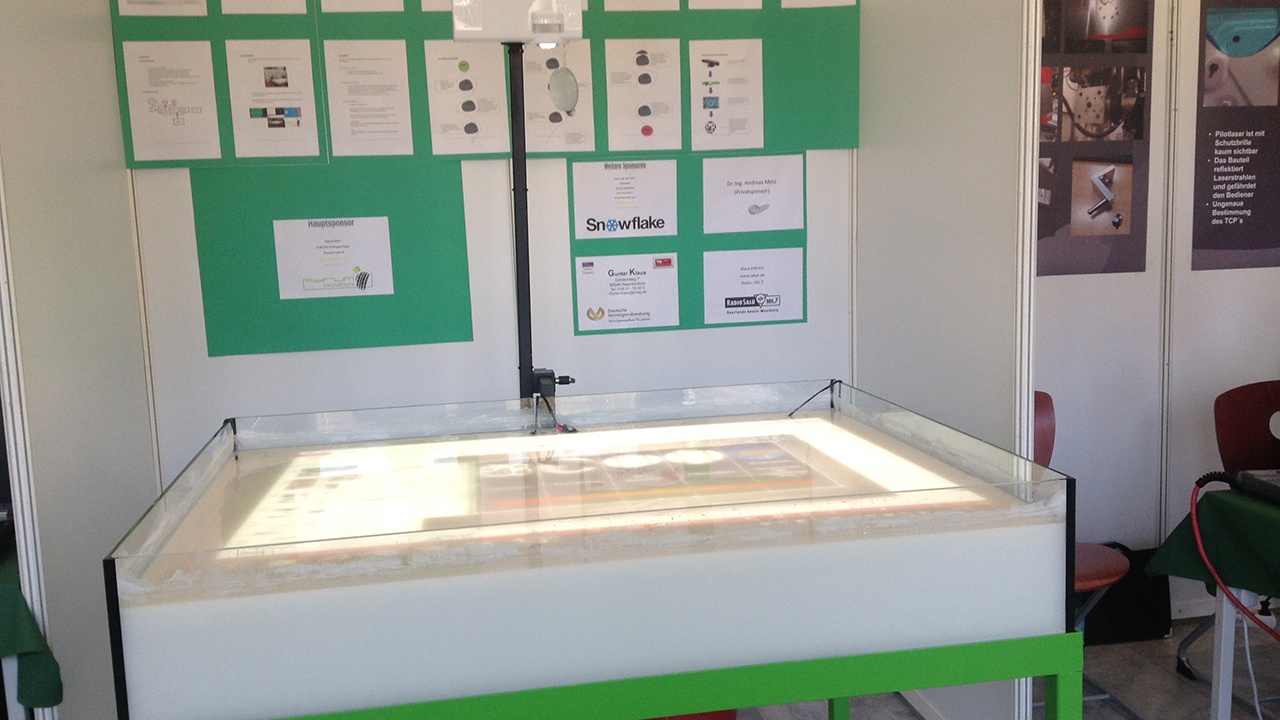 Tobias's white water screen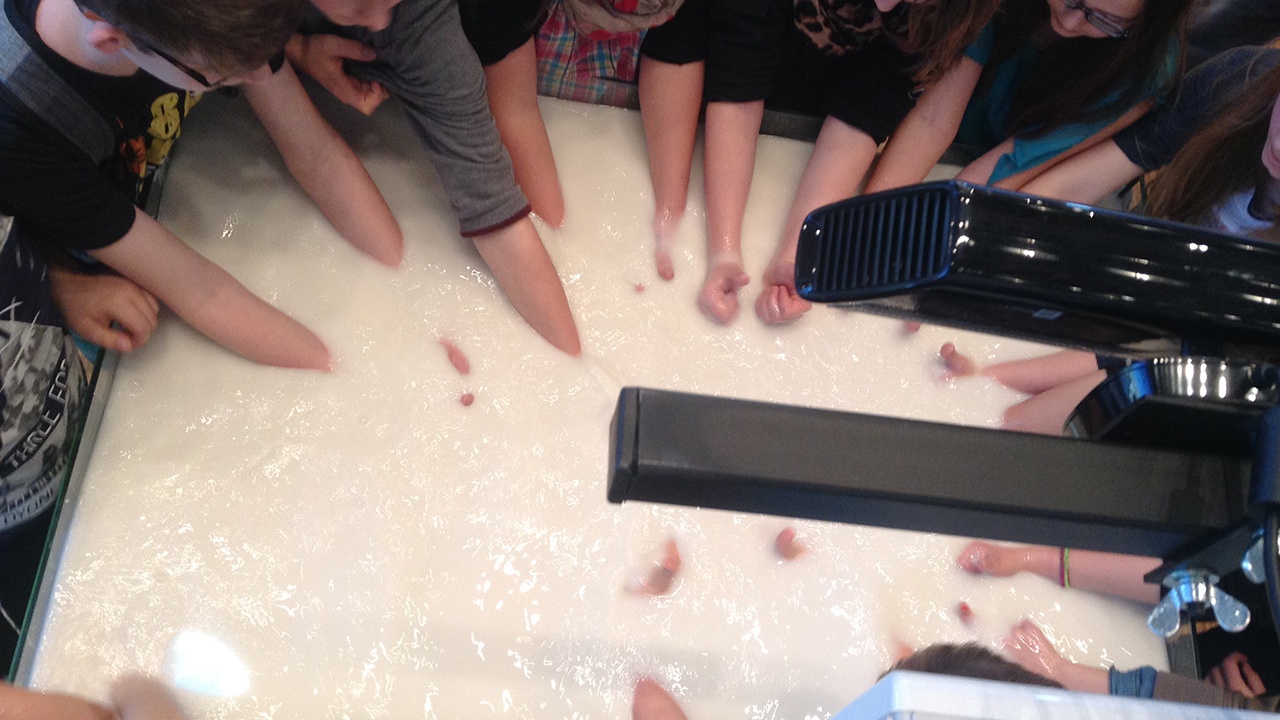 Tobias's white water screen in use
"I am really looking forward to the time I'll be spending here at NUITEQ. I believe it's a great opportunity to gain a lot of real work experience. It has always been my dream to build my own technology company and I am sure the following eight months at NUITEQ will bring me a lot closer to this dream.", Tobias adds.
"I'm excited to have Tobias join us for 8 months. He and I have been in touch for 3 years, since he at the young age of 15 had created his own multitouch prototype as part of a school project. Seeing such passion and drive at such a young age, I believe is amazing, so I wanted to give him an opportunity at NUITEQ to further develop himself and in return we hope to benefit from his skills and passion as well.", said NUITEQ's CEO and co-founder Harry van der Veen.
Are you looking for an internship? Write us your story and let's find if there is a way to collaborate: