NUITEQ Stage is continuously being developed towards easier and simpler user interfaces. Here are some of the things we released during the summer.
You can now connect shapes/sticky-note/images and text boxes etc. using a Connector.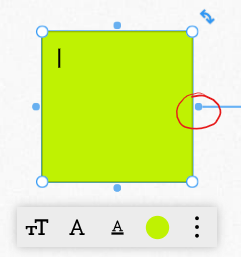 Hover over the blue circle and draw a line.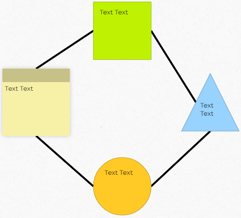 You can move an object and the connected line follows the object. The line can be deleted by clicking on it and selecting Delete.
As a participant in a meeting, you can now give appreciation by giving a Reaction.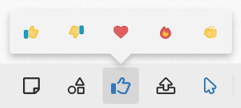 Click on the thumbs up icon and you can share what you are feeling at the moment. All participants will see your reaction.
We have also combined Sticky-note and Text under the same icon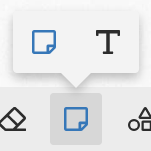 NUITEQ Stage remembers your last used function.
It is also possible to save the board as an image (*.png) and you can then choose which pages of the whiteboard to save to the file. Furthermore, you can post animated images (*.gif) on the whiteboard, and much more. Find out more about our improvements here.

Get in touch if you have any questions.
We are always working on improving the NUITEQ Stage. If you want to learn more about how we work to improve NUITEQ Stage or try what it's like to work with modern meetings, you are always welcome to contact us and we will answer all your questions and help you get started..