A hackathon is where groups of people with different competencies work towards a common goal. Hackathons promote collaboration and provide a venue for "self-expression and creativity through technology.", according to Dave Fontenot of Hackathons Anonymous on Medium. "At a hackathon, people come together and use technology to transform ideas into reality.", he adds.
As NUITEQ truly believes in the value of the 4C's (Critical Thinking, Communication, Collaboration, and Creativity) and the power of self-expression, supporting the ARctic Challenge Hackathon, felt like a natural fit.
Between the 30th of November and the 2nd of December, the ARctic Challenge Hackathon is taking place in Skellefteå, Sweden.
Started by the Skelleftea Digital Alliance and the SSiO project, this initiative aims to make tech-savvy people come together, push their boundaries, and use creative problem-solving skills to realize a real-life project.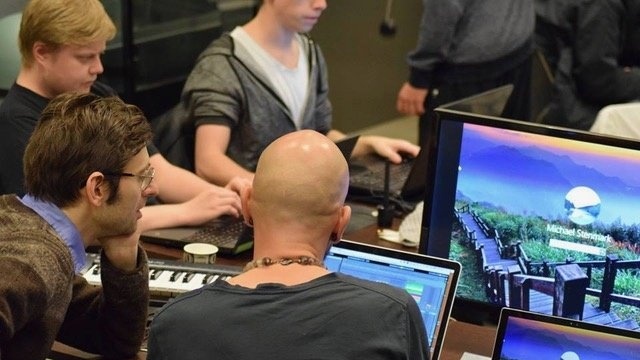 Supported through sponsoring by several companies from the Skellefteå region, the ARctic Challenge Hackathon is one-of-a-kind-event for Northern Sweden.
During the three days hackathon, registered teams work together, experimenting with the Internet of Things (IoT), Open Data, and Augmented Reality (AR) to solve challenges provided by the sponsoring companies.
For three years NUITEQ has been supporting the hackathon by making resources available to build and host the arcticchallenge.se website. The website provides the event with an online presence where attendees can find more details about the hackathon and the challenges set by the other sponsoring companies.
Technology, collaboration, and creativity are at the core of what NUITEQ is all about. We love to be involved with and support events, such as hackathons. There are many talented people out there, and we're glad to be part of an initiative that provides them with an opportunity to show what they're capable of, and introducing new, smart ideas to solve real-life problems.
Are you located in the Skellefteå region and interested in taking part in the ARctic Challenge Hackathon? Check the details and register today by clicking the button below: