We're excited to announce that NUITEQ Snowflake has been named a winner in the Software: Curriculum and Instruction Solution category for the 2020 Tech & Learning Awards of Excellence program.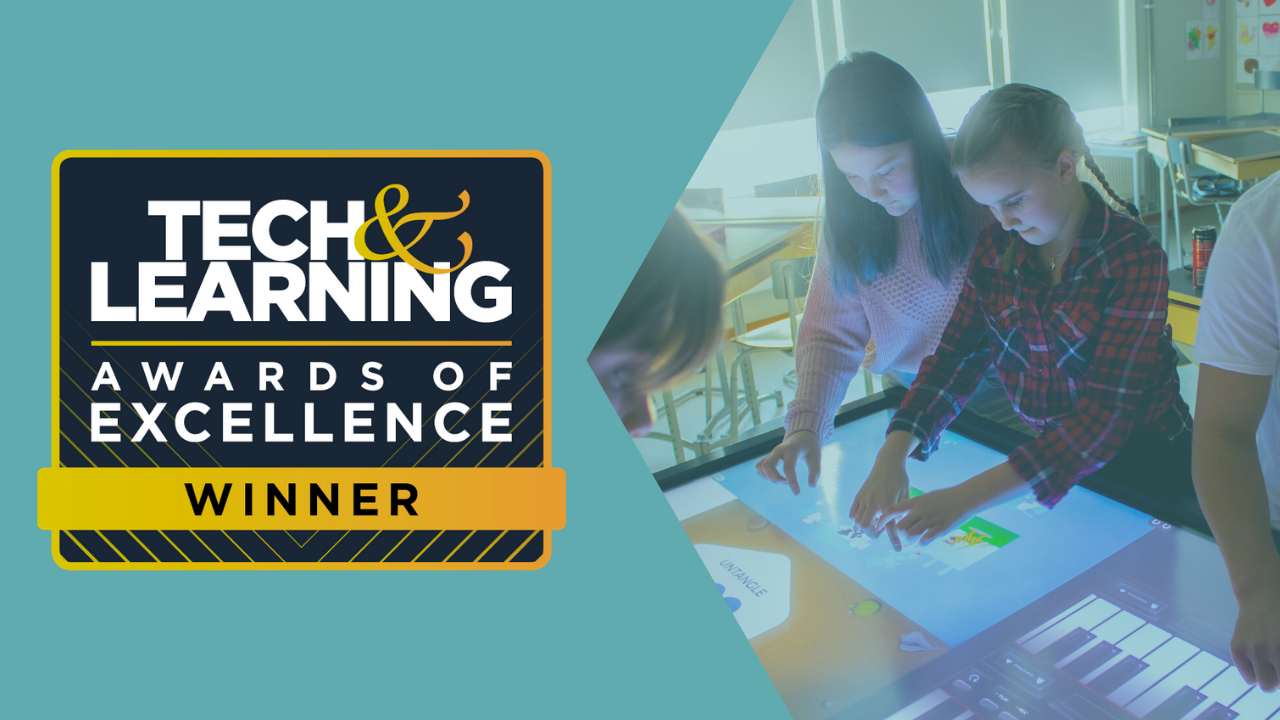 For over 40 years, Tech & Learning's awards programs recognize education technology that makes an impact and spotlights stand-out products that are improving the way educators work and students learn.
The awards' judging panel of tech-savvy educators were tasked with evaluating each product on its own merit, scoring the product on:
Uniqueness in the market
Ability to solve a problem
Price value
Suitability for use.
NUITEQ Snowflake, our educational software that brings interactivity to your school and increases collaboration in the classroom and a remote learning setting, demonstrated that it meets the standards of the most innovative educational technology solutions for educators. As a result, it received the highest scoring during the evaluation and became the winner in the Software: Curriculum and Instruction Solution category.
"We are excited that our blended learning software solution, NUITEQ Snowflake, has won the 2020 Tech & Learning Awards of Excellence in the category Software: Curriculum and Instruction Solution. We are especially appreciative of our Partners and Snowflake users who work with us daily, so that we can implement their feedback to ensure that our cloud-based software solution addresses their pain points that they are struggling with regularly, both in the classroom as well as when educating remotely.", says Harry van der Veen, NUITEQ CEO & co-founder.
About NUITEQ
NUITEQ® is a collaborative software company that enables educational institutions to add value through smarter human interaction.
Designed to support distance learning, digitalization and productivity, Snowflake, NUITEQ's educational software solution enables educators to enhance interactive learning. It helps reduce lesson planning time, offers the tools needed for personalized learning, and provides a safe environment for authentic feedback in a collaborative setting.
Snowflake empowers digital natives' expressive learning through memorable digital storytelling.
Customers in over 70 countries have chosen the award-winning Snowflake software.
For more information, visit www.nuiteq.com.
NUITEQ® and Natural User Interface® are registered trademarks of Natural User Interface Technologies AB in Sweden, EU, and the USA.