Skellefteå, Sweden, February 6, 2020, NUITEQ is excited to announce that it has recently signed a new long-term contract with Skebo Industrihus for the continued rental of NUITEQ's headquarters office space located near the Skellefteå river, in the heart of town.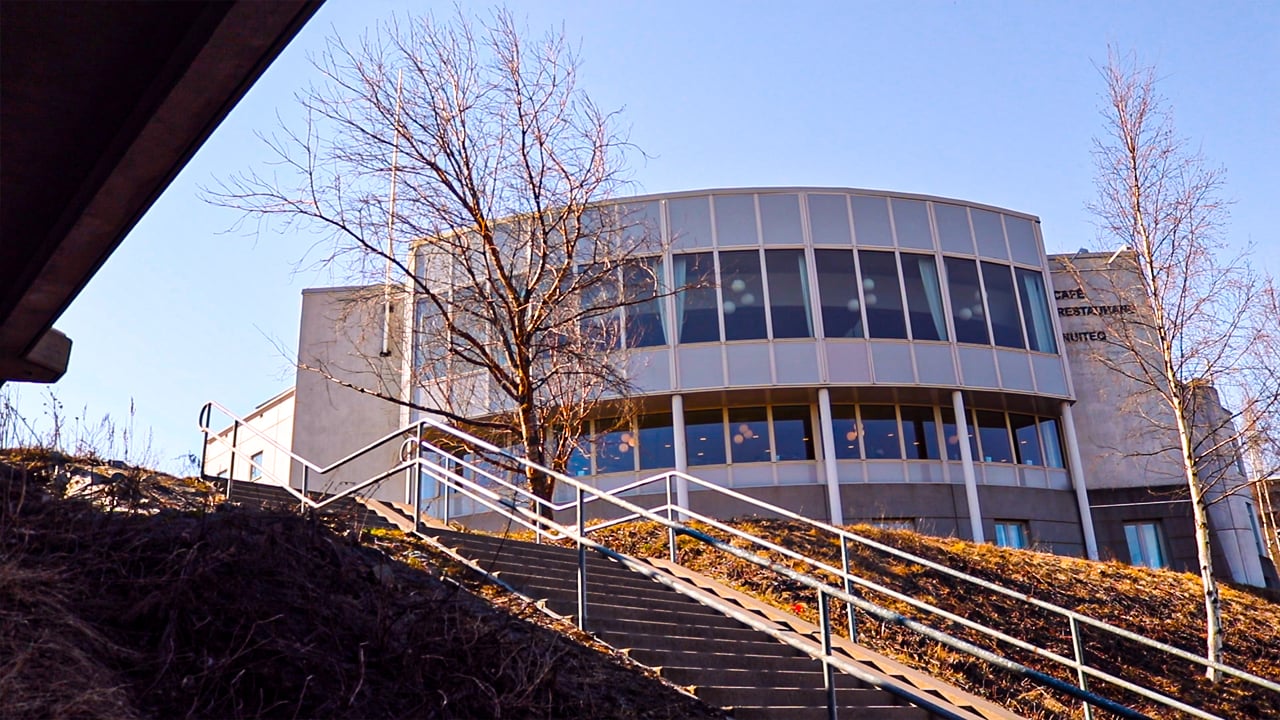 In addition to the long-term contract, NUITEQ has significantly expanded its office space. Renovations are ongoing during Q1 2020 to ensure that the renewed office space is in line with the company's vision to make the workspace more fun, engaging and memorable. The company has been working closely with an interior designer for over half a year. NUITEQ is proud to be from the North of Sweden, where the natural elements play an important role in shaping the office culture.
Nature will be used as a red thread throughout the office design-- breathing high tech and offering visitors a truly unique experience.

"When I pitched this office redesign/reconstruction project to our interior designer, I explained that playfulness and having fun are at the core of what NUITEQ does. I also mentioned that it was important to emphasize a feeling of innovation and high tech, with elements of nature and Swedish design so that when people walk through our doors, that they get a feeling that they visit NUITEQ and have a wow experience that is in line with our brand," says NUITEQ CEO and co-founder, Harry van der Veen. He continues: "In addition to creating an experience for our visitors, we also wanted to create an office environment where our staff thrive even more, feel comfortable and are able to perform to the best of their abilities."
Located on the main transportation artery, the E4, NUITEQ's headquarters connect to both Umeå and Luleå, and offer easy access to Skellefteå's airport which is ideal for our international visitors.
You are welcome at Laboratorgränd 11, on Skellefteå's campus.
About NUITEQ
NUITEQ® is a collaborative software company that enables teams, educational institutions, and businesses to add value through smarter human interaction.
As a pioneer in the collaborative software world, NUITEQ believes anyone can participate, exchange, learn, and get inspired by smarter human interaction with no digital boundaries.
The company offers its customers collaborative software and adapted content in order to improve and increase the value in human interactions.
Its award-winning software solutions maximize the use of any multi-touch touchscreen with fully independent zones that can be used simultaneously. Customers in over 70 countries have chosen NUITEQ.
For more information, visit www.nuiteq.com.
NUITEQ® and Natural User Interface® are registered trademarks of Natural User Interface Technologies AB in Sweden, EU, and the USA.