Skellefteå, Sweden 23 January 2018 – NUITEQ®, a collaborative software company that engages and simplifies interaction using the natural user interface, announced today that Dr. Edward Tse has been promoted to Vice President of Strategy and Content.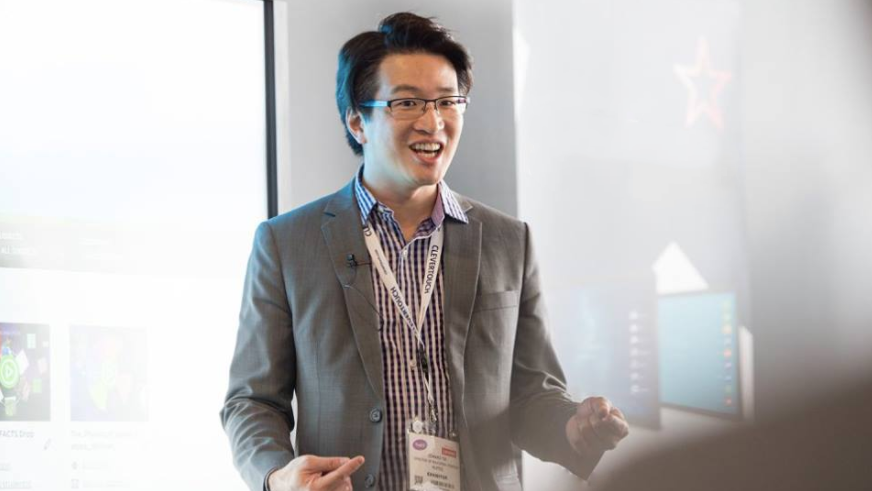 Teachers are busy, so the need for engaging, affordable, curriculum-aligned resources is being seen throughout the world.
At NUITEQ, our vision of Making Education Fun is realized through a dedicated team of developers and a Global Content Department composed of teachers and EdTech coaches from around the world who work on curating and creating resources that save teachers time and allows them to focus on their passion of inspiring students.
In his new role, Dr. Tse will be responsible for leading the NUITEQ Global Content Department, while continuing to oversee the product roadmap, marketing roadmap, and strategic partner collaborations.

"I am honored to work with so many talented teachers, designers, video creators, and EdTech Influencers in our growing Global Content Department. It's the best feeling in the world to hear from our customers about how our content is impacting their lives.", says Dr. Edward Tse, NUITEQ's newly appointed VP of Strategy and Content.

"We are delighted to have Dr. Edward Tse serve as our VP of Strategy and Content. NUITEQ staff grew over 60% last year to fulfill our vision of Making Education Fun. We want the world to know that our passion is making it easy for educators to engage students with active learning.", says Harry van der Veen, NUITEQ CEO and co-founder.
Dr. Tse holds a Doctor of Philosophy (Ph.D.) in Human-Computer Interaction and a Master of Science in Computer Science from the University of Calgary.
About Dr. Edward Tse
Dr. Edward Tse's passion is using research to make education fun. He holds over 50 Utility and Design patent filings and is the primary inventor of the first MultiTouch Table Product for Education: The SMART Table. He uses research to apply emerging technology trends to education so teachers can spend more time connecting with students and less time on content delivery.
There are so many opinions about Education on the web. Dr. Edward Tse believes that first-hand experiences are the best way to learn about Education. He seeks a broad range of opinions from around the world and his YouTube Channel - Ed on EdTech recognizes the impact of video on education. Thought leaders share stories about collaboration in the classroom, how they encouraged critical thinking skills and helped students harness their creative potential. His channel was awarded the 2018 Global EdTech Leader from the Edvocate. As VP of Strategy and Content at NUITEQ Dr. Tse focuses on making it easy for teachers to engage in active learning and enabling creative expression using lightweight tools on mobile devices.
About NUITEQ
NUITEQ® is a collaborative software company that enables teams, organizations, educational institutions, and businesses to add value through natural user interfaces. NUITEQ maximizes the use of any multitouch touchscreen with fully independent zones that can be used simultaneously. Its educational software empowers video learners with complementary hands-on activities. NUITEQ provides a safe environment for providing authentic feedback in collaborative settings. Its award-winning Snowflake software is used in over 70 countries.
For more information, visit www.nuiteq.com.
NUITEQ®, MultiTeach®, and Natural User Interface® are registered trademarks of Natural User Interface Technologies AB in Sweden, EU, and the USA.
Media enquiries
Contact: Alina Chioran, Marketing Officer at NUITEQ +46 73 087 7099, ac@nuiteq.com.