Natural User Interface Technologies AB (NUITEQ®), a pioneer in collaborative touchscreen software solutions, is looking for two passionate, dedicated and hardworking Business Development Managers, to work at its headquarters in Skellefteå. Please note: speaking Swedish is not a must.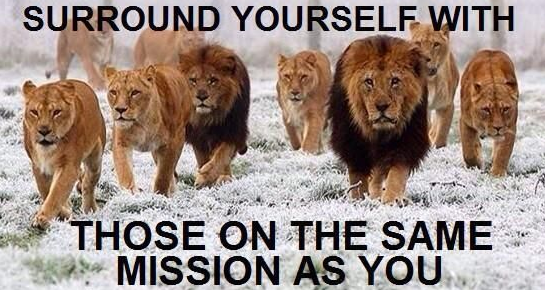 Earn a 10 000 SEK referral bonus
If you refer someone to this job position and we appoint that person for a period longer than 6 months, we will give you 10 000 SEK as a sign of appreciation for your help. That is how thankful we are for your help to spread the word for us.
About NUITEQ
NUITEQ is the global leading provider of interactive multitouch software solutions in an exciting a rapidly growing new emerging industry. The company has customers in over 70 countries globally, including Intel, Lenovo as well as leading AV system integrators and schools. Its focus is on education and corporate meeting rooms. The multi-award winning company has offices in India, Brazil, Canada and the US.
Company vision
NUITEQ's vision is to empower teachers and students to teach and learn through creativity in a fun, engaging and memorable way. We are proud that we are touching the lives of millions of people around the world.
Corporate Social Responsibility
NUITEQ is a company that has Corporate Social Responsibility at its core. You can read more about what drives us, here: http://www.nuiteq.com/company/blog/csr-giving-back-a-nuiteq-core-value
Starting date
As soon as possible, but we are flexible.
Hours
Full time, which in our case is 32,5 hours instead of 40, even though you get paid for 40 hours.
Salary
As per discussion during interview. As a Business Development Manager you will receive a base salary plus sales commission based on your performance.
Contract duration
6 months evaluation period with the goal to turn this into a long term employment. When we employ people, even if it is for 6 months, our goal is to have you join our team for the long term, as we will invest significant time, money and energy into trying to make you successful.
What does a typical day look like at NUITEQ for a Business Development Manager
You start the day by going through your emails from prospects in Asia. You might have some support cases that you either handle personally or pass on to the support team. Then you might send out some emails to customers and partners in Europe and you'll have some Skype calls with customers in Africa. Later in the day you decide to make some cold calls to companies that you found on LinkedIn. You'll read up on the latest industry news on several blogs and think about sales opportunities within certain companies. You'll have 2 demos scheduled on distance using Skype with a prospect from Germany and a company from France that recently became a customer. You'll have lunch with some colleagues or you take lunch with a friend. During the day you chat on Slack with your colleagues about a wide range of topics from product development to sales and from marketing to customer support. You might get a call from a customer in Poland that wonders about a certain feature. You'll have a sales meeting with the CEO to go through the sales pipeline and to discuss challenges, wins and losses. You quickly head into town to run a personal erant. Afterwards you try out the latest version of the software that is about to get released later in the week to the public. You'll highlight any issues you might find to colleagues. You'll have an informal chat in the hallway with other Business Development staff on how to overcome challenge X with customer Y. You send some emails to existing customers in Latin America to check up on how they are doing and to see if they have any questions that you can help them with. You update information in the CRM, based on your discussions with prospects, customers and partners. You eat cake with the entire team as it was someone's birthday or we won a big contract. You read some emails from colleagues and you check some videos of companies in the industry. You round up the day by emailing a customer in Brazil some marketing materials she requested.
What are your colleagues saying about what they like about working at NUITEQ?
"Good teammates, great company policies and interesting/varying tasks"
"The work hours."
"The best thing is the flexibility and freedom."
"Wonderful people"
"The best thing is that what we work with is fun and challenging."
"I like the way it feels like a family, even though I am remotely located. I did not anticipate this when I started."
"Snowflake software, good team and leadership."
"Flexibility to help with work/life balance"
"I like that days are mostly different and isn't a perfect schedule of the same thing over and over."
"Honest and precise"
"A lot of flexibility and willing to listen to suggestions."
"I can be creative"
"Feedback is honest and open."
"Company parties, good working hours, massages and varying work."
"I like that in theory anyone can praise anyone."
"Everyone's opinions are valued, flat hierarchy. Challenging and fun work. Great people!"
"Gives us fruits :)"
"About the CEO, gathers counsel advice from others."
"CEO doesn't talk condescendingly, doesn't pretend to know everything listens well to feedback, and is honest about his opinions."
"That there is always something new on the horizon."

Requirements
We require from you:
* CV (including 3 references to contact)
* Letter of motivation
* Perfect English speaking and writing, Swedish is a plus, but not compulsory (our corporate languages is English, even the Swedes speak English amongst themselves)
* Basic knowledge of computers (you don't necessarily need extreme tech knowledge, we will train you on the tech side)
* Experience of working with email, text editors and Customer Relation Management (CRM) systems
* Minimum of 5 years of sales experience, ideally internationally
* Experience dealing with OEMs, system integrators and or the Audio Visual / software industry is a plus
* Passion for selling, helping people, our company, products, vision and mission as well as interest in technology in general
* Experience working with LinkedIn
* Motivated and positive attitude
* Thriving when you are being challenged
* Team player that is also able to work solo
* Good and proactive communication skills
* A sense of humour
* Can do mentality
* Eager to learn new things
* Work at our HQ in Skellefteå, North Sweden
* Work according to challenging sales goals and deadlines
* If you have a passion for food, that is definitely a big plus, as most of us at NUITEQ are foodies. As part of your job application we expect you to bring a home made dish to the first interview :)
Offer
We offer you:
* Challenges
* An environment where your personal input is heard
* Fun and dynamic work environment, with monthly afterworks and quarterly parties
* Possibility to learn new things about the most exciting market out there
* Help change the world
* Flexibility in working hours
* Potentially travels to exciting countries and cities to represent NUITEQ at events and exhibitions
* Long term opportunity to benefit of the success and growth of the company
* Work with prospects, partners and clients worldwide
* The best office space in the North of Sweden with arcade gaming, pinball machines, gaming consoles, fussball, darts, a filled fridge, Virtual Reality (VR) gaming, couches, pool table, massage chair
* Free massages by our company masseuse
* 25 holidays a year and red days
* NUITEQ day (1 Friday per month, you have the afternoon off)
* Free coffee, tea, soda, sandwiches, candy and fruit
* Sports pass
* Christmas gift
* Book fund / magazines
* Regular cake, at least 12 times a year :)
* Charity fund, we donate money on your behalf to a charity of your choice
* Paid volunteering day per month
* Education (seminars, events etc)
* Using the office bed
* Potential end of year bonus depending on company performance
* Company phone
* Life insurance, accident insurance, extra travel insurance, pension building, illness insurance
* We don't have any policy at what kind of clothes you wear, as long as it is not a mankini and if visit an exhibition or meet up with customers/partners, we ask you to dress in a representable way
* Your own office space with desk, chair, computer and amenities to make you perform to your best potential
Company culture / DNA
Employees come first
The company always has to first take care of its employees. Then the employees will take care of the customers and the customers will take care of the company.
Flat hierarchy
In NUITEQ we have a flat hierarchy, where we work together and collaborate as a team and that there aren't particularly any bosses that are "above" others. This ties in with our culture that everyone is equal.
Corporate Social Responsibility (Giving back)
We give back to the less fortunate through charity & volunteering and we share our success with our community through sponsoring.
Respect colleagues, reward the team and celebrate success
Respect your colleagues and their opinions no matter what, because everyone is different and has different valid views.
With respect for colleagues comes also the rewarding of the team. If the team does an amazing job, they should be rewarded for their work. We celebrate our success with quarterly parties, random cake every now and then and other perks.
Value and respect the customer
The customer pays our salaries and they help us to work on what we love doing.
Have fun / team building / relaxing office environment
We are very serious about doing a great job for our customers and partners, but it is important to have fun in the process and build relationships and maybe even friendships with colleagues. This goes hand in hand with offering NUITEQ staff a fun and relaxingoffice environment, where they can enjoy themselves, like a second home or a home away from home.
High priority customer support
A happy customer is likely to come back for more products and shares his positive experiences with others, resulting in more business, so we try to under promise and over-deliver.
Education
Internal learning and personal development are important to challenge ourselves and to grow as persons. We do this amongst others through hack-day projects, attending external and internal seminars, as well as code reviews.
Ask questions
Questions stimulate discussions and increases learning. Never be afraid to ask "dumb" questions, as there is no such thing as a dumb question.
Innovation / creativity / R&D / killer app
As an innovative technology company, we should always be creative, innovate and R&D new areas for the future and give the staff freedom and autonomy to develop their own ideas, as companies that don't innovate will not develop themselves.
We always have the killer app mindset, which new idea, could be that next big thing that could propel us to new heights.
Failing is ok
It is ok to fail, as long as we learn from it and avoid it from happening a second time.
Disagreeing is ok
People are different and have different opinions. It is ok to disagree, as this stimulates discussion and can sharpens ideas.
Truly open door policy
The manager's door is always open to listen to feedback to improve the company and the wellbeing of its employees.