Last week, Pro Digital, a NUITEQ reseller, inaugurated its newly built "Digital Experience Center" in Bangalore, India, a stone throw away from NUITEQ's India office.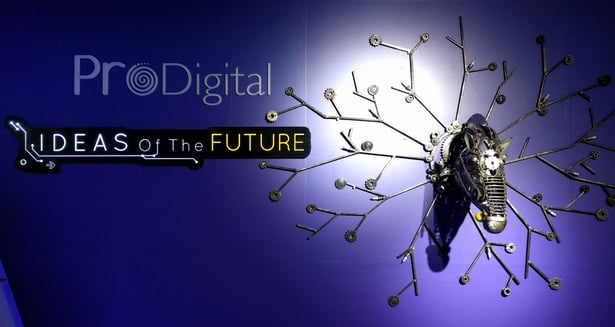 Pro Digital started offering the Snowflake software suites in February 2016. This month, NUITEQ and Pro Digital agreed to prolong their collaboration. The NUITEQ team was therefore invited to attend the "Digital Experience Center" inauguration as an honorable guest.
The center is designed to showcase Pro AV technologies, products, solutions, and Industry specific applications in Corporate, Government, Defence, Education, Smart Buildings, Entertainment, Hospitality, Retail, Live Events & Venues and Healthcare.
The "Digital Experience Center" is equipped with interactive multitouch displays of various sizes, running the different Snowflake software suite editions.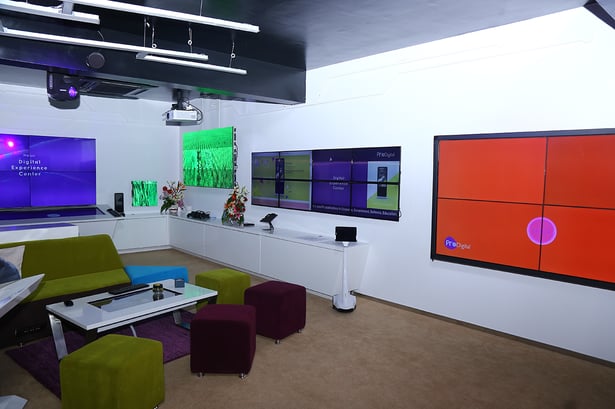 Mr. Deepu Kumar, Managing Director at Pro Digital said: "Rapidly changing consumerism, cut throat competition and marketing challenges offer tremendous potential to create meaningful futuristic marketing solutions in a digital landscape. A digital solution not only saves time but also attracts consumer attention to smartly gain an edge over rivals in market". He further added: "Be it any sector, digitised smart marketing solutions increase company's visibility, improves customer and vendor relationship, increases sales and services, consistency in branding as well as converting the audience into business".
The Pro Digital Experience Center was inaugurated by honorable Mr. Priya Krishna, Member of Legislative Assembly, Government of Karnataka & Mr. Rajeev Singh, Managing Director, Benq India.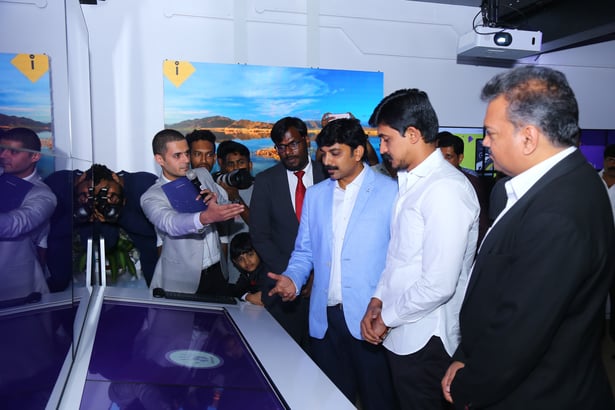 During the event, a new Pro Digital product, the Pro Touch Coffee Table, was launched. NUITEQ's co-owner and Senior Software Engineer, Munir Noorani, inaugurated the new touch table.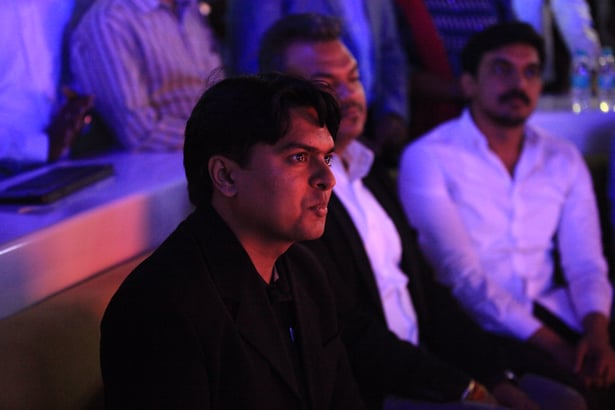 "It was a pleasure to be present at the Pro Digital inauguration event representing NUITEQ. The Digital Experience Center is truly a great place to experience the latest innovations in the AV interaction space. NUITEQ has been collaborating with Pro-Digital for over a year and we were delighted to announce that we are prolonging our partnership", said NUITEQ's co-owner and Senior Software Engineer Munir Noorani.
If you're interested in Pro AV technologies, products and solutions and you wish to visit the "Digital Experience Center", get in contact with Pro Digital today.
About Pro Digital
Pro Digital assists organizations to design and implement innovative and unique Audio Visual solutions that deliver an exceptional interactive experience for visitors by incorporating some of the world's most advanced AV technologies.
For more information, visit www.pro-digital.in.
About NUITEQ
NUITEQ is a pioneer in collaborative touchscreen software that enables natural interaction. The company is reimagining and redefining education, meeting room & entertainment technology. Its software suite of collaborative apps helps to attract audiences, engage them and leave memorable impressions. Over 70 countries use the Snowflake software. NUITEQ's vision is to empower educators, business professionals and companies in their day-to-day work through the use of touchscreen technology.For more information, visit www.nuiteq.com.
NUITEQ®, MultiTeach® and Natural User Interface® are registered trademarks of Natural User Interface Technologies AB in Sweden, EU, and the USA.
Media enquiries
Contact: Alina Chioran, Marketing Officer at NUITEQ +46 73 087 7099, ac@nuiteq.com