Skellefteå, Sweden, 16 August 2017 – NUITEQ®, the developer of award-winning collaborative touchscreen software solutions, announced today that it has appointed Mathias Berg as its new Designer.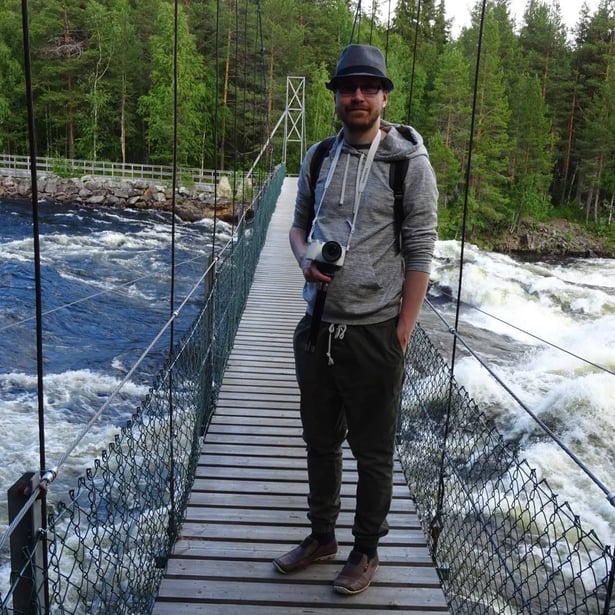 In his role at NUITEQ, Mathias will be actively involved in designing and redesigning the Snowflake software suites as well as the Lessons Online platform. Additionally, he will focus on further improving the overall visual communication of the NUITEQ, Snowflake, and Lessons Online brands.
Prior to joining NUITEQ, Mathias was one of the co-founders and lead designers of Frostware AB, a web and app design company from the North of Sweden. Frostware AB was acquired by Hello Future, a digital transformation agency, where Mathias continued to work with web and app design for a diverse client portfolio. He also had the opportunity to enhance his skills in visual prototyping for new websites and services.
Mathias is an educated 3D artist and space-technician, highly motivated and self-taught in UX and interface design.
Interested in all things related to visual design, everything from web-design and photography to game visuals and interior decoration, he's a great fit for the NUITEQ team.
"We're excited about Mathias having joined our team as he has acquired great skills during his education at the Luleå Technical University in Skellefteå, as well as at Frostware and Hello Future. He will play a pivotal role in the visual communication of our brands and products.", said NUITEQ's CEO and co-founder Harry van der Veen.
"I am very excited to join the team. NUITEQ has always been an inspiring company, with their innovative work within education and all the support they give to various events in our small town. I am happy to get the chance to be a part of the future development of their products and brand.", said Mathias Berg, NUITEQ Designer.
About NUITEQ
NUITEQ is a pioneer in collaborative touchscreen software that enables natural interaction. The company is re-imagining and redefining education, meeting room & entertainment technology. Its software suite of collaborative apps helps to attract audiences, engage them and leave memorable impressions. The Snowflake software is used in over 70 countries. NUITEQ's vision is to empower educators, business professionals and companies in their day-to-day work through the use of touchscreen technology.
For more information, visit www.nuiteq.com.
NUITEQ®, MultiTeach® and Natural User Interface® are registered trademarks of Natural User Interface Technologies AB in Sweden, EU and USA.
Media enquiries
Contact: Alina Chioran, Marketing Officer at NUITEQ +46 73 087 7099, ac@nuiteq.com