Bangalore, India, 7 December 2018 – NUITEQ®, the developer of award-winning collaborative software solutions for education and corporate meeting rooms, announced today that it has appointed Dhyanaja Patil as its Designer.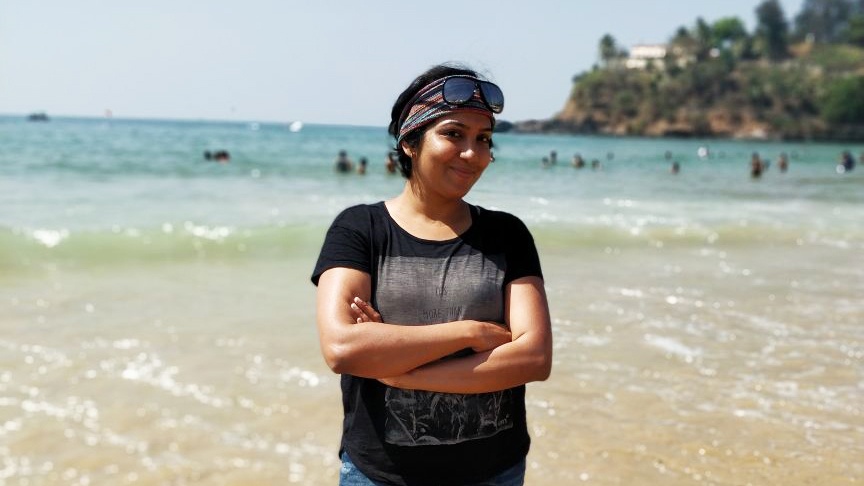 As the NUITEQ range of products continues to develop, the need for amazing UI/UX (User Interfaces/User Experiences) increases. Dhyanaja joins NUITEQ to further strengthen its existing Design team.
In her role, Dhyanaja will be involved in the design of Snowflake MultiTeach® and the Lessons Online platform, with a particular focus on enhancing the UX of the NUITEQ products. In addition, she will manage graphic elements of the overall visual communication of the NUITEQ brand.
"I am really looking forward to joining NUITEQ. Learning something new can be challenging, and solving this by making it fun is going to be equally exciting & interesting. I am eager to make a positive contribution and to work with such a dynamic team.", says Dhyanaja Patil, NUITEQ Designer.
During the last six years, Dhyanaja has worked as a Graphic Designer managing a diverse client portfolio. She is also a certified UI/UX Designer in the field of mobile and web applications. Her experience and passion for designing interfaces that are useful and intuitive, make her a great fit for NUITEQ and its evolving solutions.

"We're excited to have Dhyanaja join our rapidly expanding team. I'm confident that she will add tremendous value to our Design team, based on her experience and expertise. Dhyanaja is passionate about creating breathtaking user interfaces and user experiences, which is a passion that NUITEQ holds close to its heart, as we are all about creating natural, intuitive, and easy to use interfaces.", says NUITEQ CEO and co-founder Harry van der Veen.
Dhyanaja holds a Bachelor degree in Computer Science from the Mangalore University in India and is a Certified UI/UX Designer from the DesignBoat School. Furthermore, she is a member of the Interaction Design Foundation, India.
We're always looking for talented, dedicated and passionate people to join the NUITEQ team. If you want to be part of a creative and innovative group of people, who are on an exciting journey to make education fun while working in a fun and rewarding environment, don't hesitate to contact us by clicking the button below:
About NUITEQ
NUITEQ is the pioneer of multitouch software solutions for education, enterprise, and entertainment. NUITEQ maximizes the use of any multitouch touchscreen with fully independent zones that can be used simultaneously. Its educational software empowers expressive learning through memorable digital storytelling. NUITEQ provides a safe environment for providing authentic feedback in collaborative settings. Its award-winning Snowflake software is used in over 70 countries.
For more information, visit www.nuiteq.com.
NUITEQ®, MultiTeach®, and Natural User Interface® are registered trademarks of Natural User Interface Technologies AB in Sweden, EU, and the US.