Escape rooms have never been more exciting! NUITEQ had the pleasure to contribute to Houdini's Hideout in Skellefteå, Sweden by providing them with an interactive screen containing a customized version of the educational software platform NUITEQ Snowflake, which will enhance the mystery and adventure of the escape room experience.
"NUITEQ is far ahead when it comes to technology and we knew they were world leaders in that area, so we reached out to them and as the theme of this new room was to be about high-tech, it was a perfect combination."

Thomas Norström
Owner
Houdini's Hideout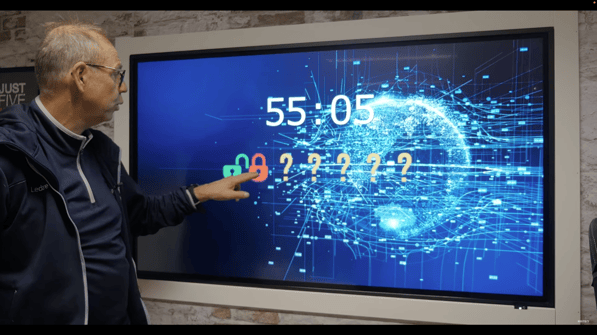 Visitors take the role of hackers who are infiltrating classified sites to save citizens by defusing a threat that requires them to unlock secret codes using clues hidden inside the room.
NUITEQ's custom software allowed Houdini's Hideout to increase or decrease the difficulty of the puzzle activities by adjusting the number of puzzle pieces. Game operators could adjust the complexity of the Untangle activity for different audience ages.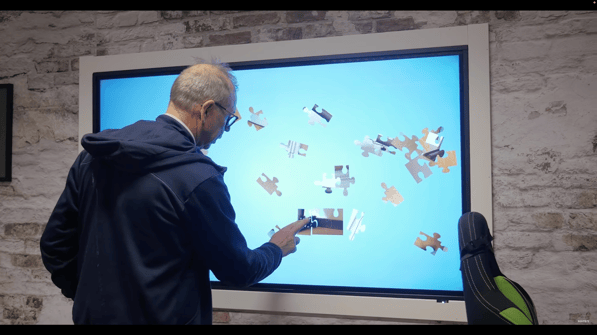 "What started with a request from Houdini's Hideout to enhance their new escape room became a rewarding partnership. Our team worked closely with Houdini's Hideout to identify players, define key elements of the game, and balance the difficulty. It was a rewarding feeling for the team to see satisfied visitors who enjoyed the new escape room experience!"

Tomas Marklund
Sales Manager
NUITEQ
Houdini's Hideout is a permanent escape room experience available in Skellefteå, Sweden. To learn more about the Houdini's Hideout escape room experience visit https://houdinis.se/.
If you are interested in a unique room experience using NUITEQ software, please contact us.