Skellefteå, Sweden, October 6, 2021 – NUITEQ® announced today that its CEO and co-founder Harry van der Veen has been awarded the prestigious King Carl XVI Gustafs prize Årets Nybyggare - Pioneer of The Year 2021 - Region North Sweden.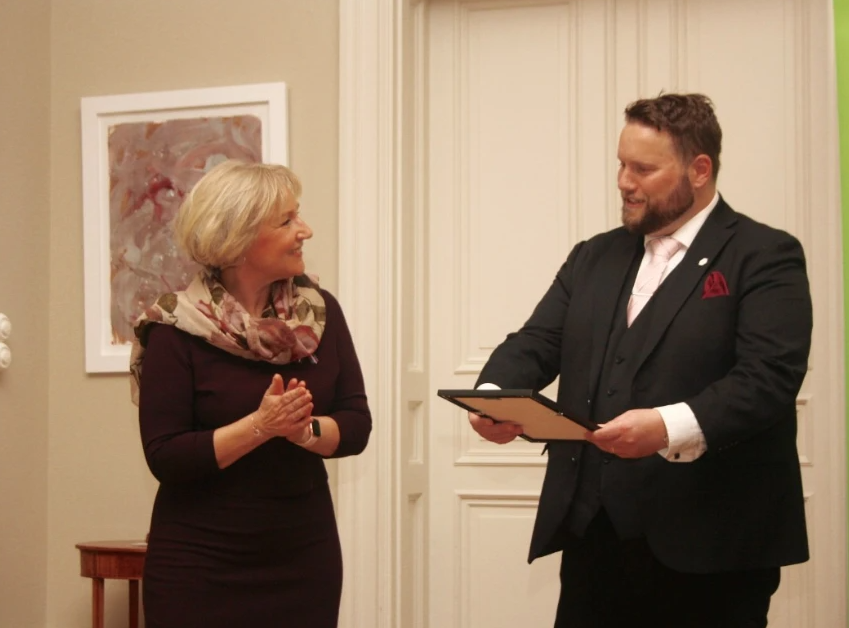 Photo: The Governor of Västerbotten, Helene Hellmark Knutsson hands out the award to Harry van der Veen. (photo credit: Lars Westerlund (Norran))

The award, handed out by Stiftelsen Internationella Företagare i Sverige (IFS), is one of Sweden's most honourable awards for entrepreneurs with a foreign background. The award has been distributed since 1999 and His Majesty King Carl XVI Gustaf is the patron of the prize. The competition is conducted on a regional and national level. A nomination committee in five regions and a national committee assess entrepreneurs with a foreign background according to the criteria entrepreneurial spirit, economic development, strategic focus, impact on the outside world, personal influence and innovation.

It is a prize that is awarded annually to entrepreneurs with a foreign background who have managed to overcome all obstacles and started and developed a company.

In addition to highlighting enterprising individuals with an immigrant background, the award will also try to break the image many have of immigrants' entrepreneurship. The purpose of the award is to make the outside world understand the special circumstances that apply to many immigrants who can offer companies as a livelihood model. With the award, IFS not only wants to honour talented Swedish entrepreneurs with a foreign background, but also highlight the special difficulties these entrepreneurs may face.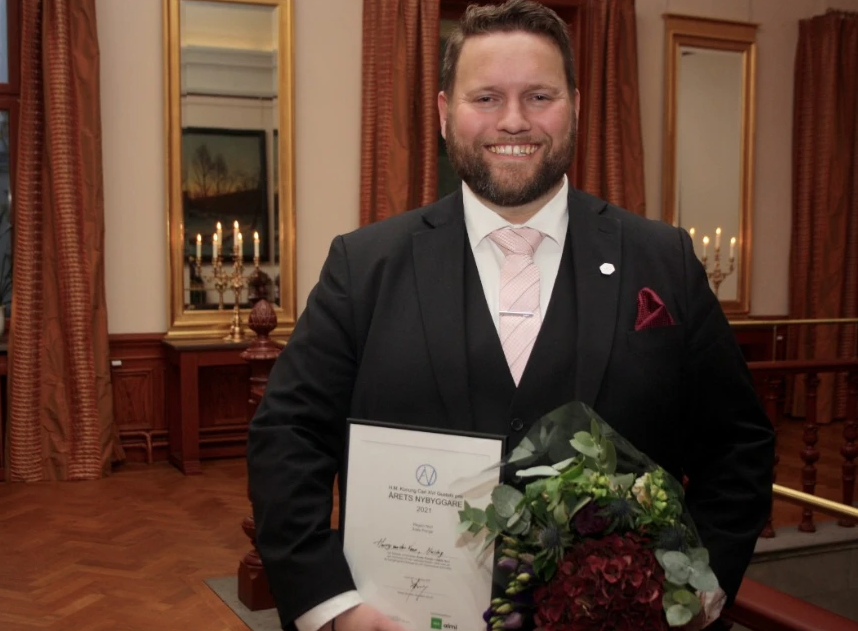 Photo credit: Lars Westerlund (Norran)
The jury's motivation:

"Here we have a charismatic entrepreneur who founded the company at the age of 25. The level of innovation is high with the dexterous technology and it creates strong growth. The company has attracted attention for its success internationally and has customers in more than seventy countries. They offer educational development around the world and are making learning more engaging both in the classroom, in the workplace and on distance. The founder's motto is easily contagious,"a day without laughter is a day wasted"."
I'm humbled, proud and grateful to have received this prestigious award. It is a fantastic recognition of the hard work, dedication and passion everyone at NUITEQ has put into the business over the years. I want to thank all our employees, customers and partners for having contributed to our success, because without them, we would have never had the opportunity for us to win this award. This award will forever have a special place in my heart, because of my love for the Swedish royal family and my appreciation for Sweden.
Harry will represent the North Sweden region in the final, competing with 4 other regions, on November 17 at the Stockholm Castle, where the King will present the national prize for "Årets Nybyggare 2021".