Skellefteå, Sweden – May 15th 2017 - NUITEQ®, a pioneer in collaborative touchscreen software solutions, announced today it has appointed Shailendra Gupta to its advisory board. Shailendra was formerly Business Development Director and Head of Global Software Distribution at Intel's API Integration Products Group.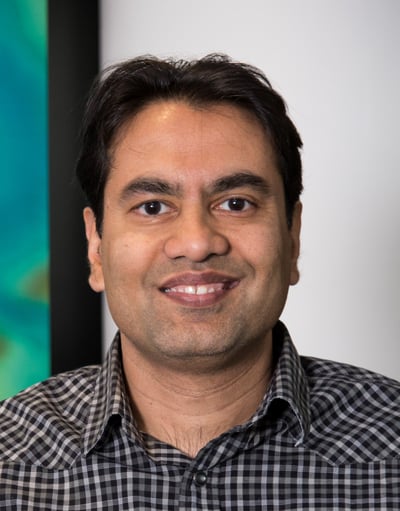 As an advisory board member, Shailendra will collaborate with the company's CEO and senior management, on a wide range of topics including strategy, growth and management.
Shailendra brings several years of technology and business consulting experience and as a former key member of San Francisco based SaaS startup, Mashery (acquired by Intel®), he worked closely with customers adopting SaaS, APIs and Internet of Things platforms to transform their business. His expertise includes Strategic Alliances, Channel Development, Technical Sales and Customer Success
"We are delighted to add someone of Shailendra's calibre to our team. I'm convinced he will play a pivotal role in our organisation. With his years of experience in the software technology industry in Silicon Valley, he will surely add tremendous value to our business and that of our partners and customers.", said CEO and co-founder Harry van der Veen.
"Technologies that promote knowledge acquisition, skill development and improve learning outcomes will become increasingly relevant in a rapidly evolving future. NUITEQ enables engaging interfaces that transform the learning journey. I believe this is a great opportunity to positively impact the education model", said NUITEQ's advisory board member Shailendra Gupta.
About NUITEQ®
NUITEQ® is a pioneer in collaborative touchscreen software that enables natural interaction. The company is re-imagining and redefining education, meeting room & entertainment technology. Its software suite of collaborative apps helps to attract audiences, engage them and leave memorable impressions. The Snowflake software is used in over 70 countries. NUITEQ's vision is to empower educators, business professionals and companies in their day-to-day work through the use of touchscreen technology.
For more information, visit www.nuiteq.com.
NUITEQ® and Natural User Interface® are registered trademarks of Natural User Interface Technologies AB in Sweden, EU and USA.
Media enquiries
Contact: Alina Chioran, Marketing Officer at NUITEQ® +46 73 087 7099, ac@nuiteq.com
Intel® is a trademark of Intel Corporation in the U.S. and other countries.