Skellefteå, Sweden, 27 February 2020 - NUITEQ®, a collaborative software company that enables teams, educational institutions and businesses to add value through smarter human interaction, announced today that it has appointed Johan Schager Låås as its Products & Solutions Director.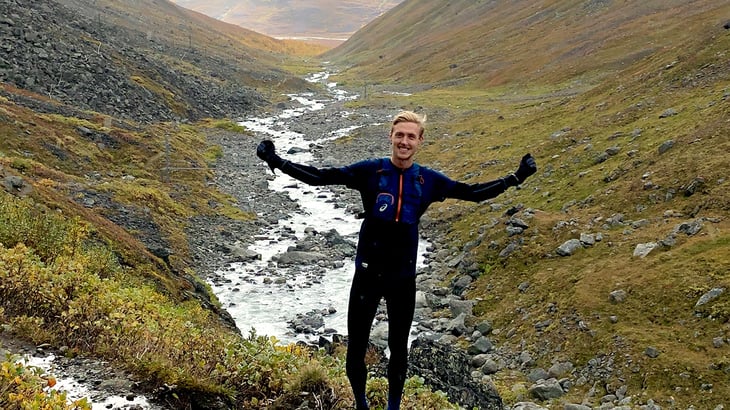 Prior to joining NUITEQ, Johan was a Global Product Manager and a Product Business Manager for eye-tracking pioneer Tobii, a Swedish high-tech company based out of Stockholm.
With extensive experience in Project and Product Management, Johan joins NUITEQ's team to support the company's continuous growth. In his role, he will collaborate with different departments, including Sales, Marketing, Product Management and Development, in order to unify product strategy and improve the company's KPI's.
As an entrepreneurial individual who enjoys challenges, we believe his involvement will take NUITEQ's sales to the next level. Developing a new revenue generation engine for the company will make it possible for the sales team and channel partners to secure new business across all products.

"I'm super excited to be part of NUITEQ's journey and to meet the product users and partners; to hear their stories and understand why and how they use our products. Having met NUITEQ's team briefly, I'm already impressed by the friendliness, inclusiveness and desire to do good that runs through NUITEQ's culture. With my background in Product Management in tech scale-ups, I'm bringing a strategic mindset where the user is always in the front seat. On a personal level, I'm all about connecting with nature, which I find most fulfilling when running alongside trees, hills and water. Please reach out if you want to get nerdy in product-talk, need a running-buddy or anything in between," says Johan Schager Låås, NUITEQ's Products & Solutions Director.

"We are delighted to be able to attract brilliant talent from Stockholm, to the North of Sweden. We have invested significant resources into finding the right candidate for this pivotal role at NUITEQ. Given his experience, I'm excited that Johan has joined our team, as we find ourselves in an exciting phase of our company's growth," says Harry van der Veen, NUITEQ CEO & co-founder.
Johan holds an M.Sc. in Engineering, Design and Product Realization from KTH Royal Institute of Technology in Stockholm, Sweden.
About NUITEQ
NUITEQ® is a collaborative software company that enables teams, educational institutions, and businesses to add value through smarter human interaction.
As a pioneer in the collaborative software world, NUITEQ believes anyone can participate, exchange, learn, and get inspired by smarter human interaction with no digital boundaries.
The company offers its customers collaborative software and adapted content in order to improve and increase the value in human interactions.
Its award-winning software solutions maximize the use of any multi-touch touchscreen with fully independent zones that can be used simultaneously. Customers in over 70 countries have chosen NUITEQ.
For more information, visit www.nuiteq.com.
NUITEQ® and Natural User Interface® are registered trademarks of Natural User Interface Technologies AB in Sweden, EU, and the USA.