Skellefteå, Sweden, 28 December 2016 – NUITEQ®, the creator of award-winning collaborative touchscreen software solutions, announced today that Stina Norgren joined its headquarters as an Interactive Designer.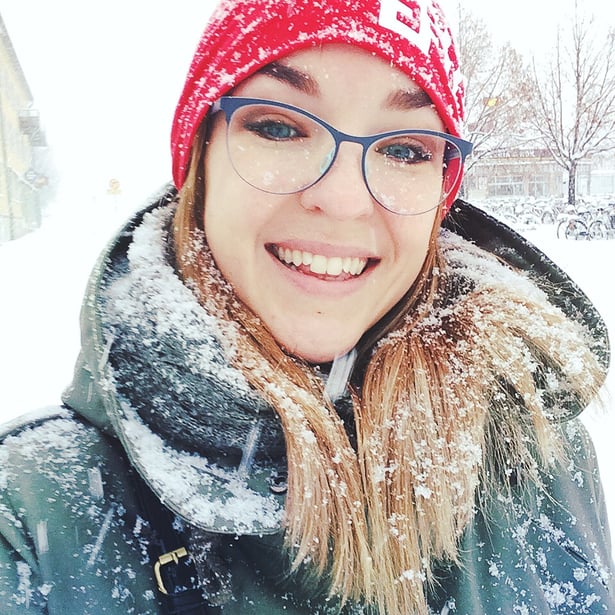 In her role at NUITEQ®, Stina will be actively involved in designing and redesigning the Snowflake software suites. Furthermore, she will focus on improving the overall visual communication of the NUITEQ and Snowflake brands.
Prior to joining NUITEQ, Stina worked as an Interactive Art Director and UI Designer in Norway and Denmark. She was amongst others responsible for the digital profile and online visual communication for a diverse client portfolio, which included brands such as IKEA Norway, Diesel, Telenor, Orange, Lexus, Vodafone, Lonely Planet and DNB.
Additionally her experience in designing touchscreen interfaces for Cisco and working closely with their R&D department, makes her a great fit for the multitouch software developer NUITEQ.
After her design studies in Skellefteå, she extended her knowledge at Hyper Island in Stockholm. Hyper Island is a creative business school with a consultancy side, specializing in real-world industry training using digital technology. Her work has been recognized several times by the Favourite Website Awards (FWA). FWA's mission is to showcase cutting edge creativity, regardless of the medium or technology used. A number of Stina's projects were awarded the FWA site of the day and the FWA site of the year prize.
"We are delighted to have another talented individual join our rapidly expanding team.", says NUITEQ's CEO and co-founder Harry van der Veen. He continues: "With her international work experience and passion for improving user experiences, as well as her interest to create an overall appealing and comprehensive visual language, we feel she will add great value to our team, products and company."
About NUITEQ®
NUITEQ® is a world leader in collaborative touchscreen software that enables natural interaction. The company is re-imagining and redefining education, meeting room & entertainment technology. Its software suite of collaborative apps helps to attract audiences, engage them and leave memorable impressions. The Snowflake software is used in over 70 countries. NUITEQ's vision is to empower educators, business professionals and companies in their day-to-day work through the use of touchscreen technology.
For more information, visit www.nuiteq.com.
NUITEQ® and Natural User Interface® are registered trademarks of Natural User Interface Technologies AB in Sweden, EU and USA.