Santo Domingo, Dominican Republic, 1 March 2019 - NUITEQ®, a collaborative software company that enables teams, organizations, educational institutions, and businesses to add value through smarter human interaction, announced today that it has appointed teacher Yahaira Sánchez Martínez as its Education Technology Specialist.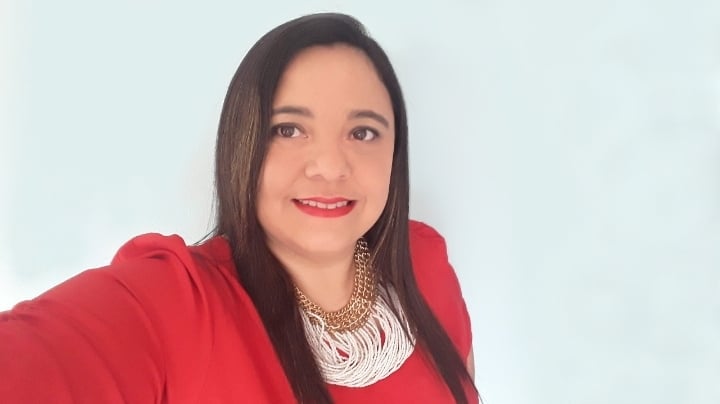 We are excited to introduce you to Yahaira Sánchez Martínez, the newest member of NUITEQ's Global Content Department.
In her role as an Education Technology Specialist, Yahaira will be responsible for developing the content offering of NUITEQ's educational platforms Snowflake MultiTeach® and Lessons Online. She will be creating new curriculum-aligned lessons, in particular, for the Latin American education market. Additionally, she will be involved in developing Spanish communication and training material for teachers, partners, and customers.
Yahaira has over 20 years of experience in the education field. She is an enthusiastic and hard-working educator, who believes that all children are different and need to be considered as unique individuals.
In her work, she seeks to value each child's unique talents, to develop their self-esteem and therefore maximize their learning abilities. She believes that an enriching learning environment, as well as working cooperatively, are essential pieces in the puzzle of successful learning.
Her high level of responsibility, organization, sense of humor, dedication, and her ability to establish positive relationships with others makes her a great fit for the NUITEQ team.

"I am extremely excited to be part of the NUITEQ team; its Global Content Department consists of a community of passionate educators who strongly believe in redefining learning through the use of educational technology experiences to enhance student performance. I am deeply committed to developing quality, enriching, and attractive educational resources to support 21st-century learning. Becoming a NUITEQ Education Technology Specialist gives me the opportunity to educate and impact the leaders of the future.", says Yahaira Sánchez, NUITEQ Education Technology Specialist.
Besides her role as an Education Technology Specialist at NUITEQ, Yahaira is the Elementary Principal of the MC School Santo Domingo and a Facilitator for the USAID Reading Program (2015-2020).

"Further expanding our vast offering of educational content material is one of our key focus areas. Our products are translated in 33 languages and Spanish is one of the important languages that we are currently addressing. We believe that with Yahaira's experience and expertise we'll be able to offer teachers and students even more exciting educational content. We're are continuously re-investing revenue from partners in their specific regions, therefore strengthening our collaborations, so we are delighted to show our strong commitment to our partners to expand our offerings.", says NUITEQ's CEO and co-founder Harry van der Veen.
Yahaira holds a Bachelor's degree in Early Childhood Education, a Masters in Educational Leadership, and participated in a Postgraduate program in Educational Management.
We're always looking for talented people to join our team. If you want to be part of a creative and innovative group of people in a fun and rewarding environment, don't hesitate to contact us by clicking the button below:
About NUITEQ
NUITEQ® is a collaborative software company that enables teams, organizations, educational institutions, and businesses to add value through smarter human interaction. NUITEQ maximizes the use of any multitouch touchscreen with fully independent zones that can be used simultaneously. Its educational software empowers expressive learning through memorable digital storytelling. NUITEQ provides a safe environment for providing authentic feedback in collaborative settings. Its award-winning Snowflake software is used in over 70 countries.
For more information, visit www.nuiteq.com.
NUITEQ®, MultiTeach®, and Natural User Interface® are registered trademarks of Natural User Interface Technologies AB in Sweden, EU, and the US.