Skellefteå, Sweden, 8 January 2021 - NUITEQ®, a collaborative software company that enables teams, educational institutions and businesses to add value through smarter human interaction, announced today that it has appointed Anna Åkerlund as Customer Support Representative.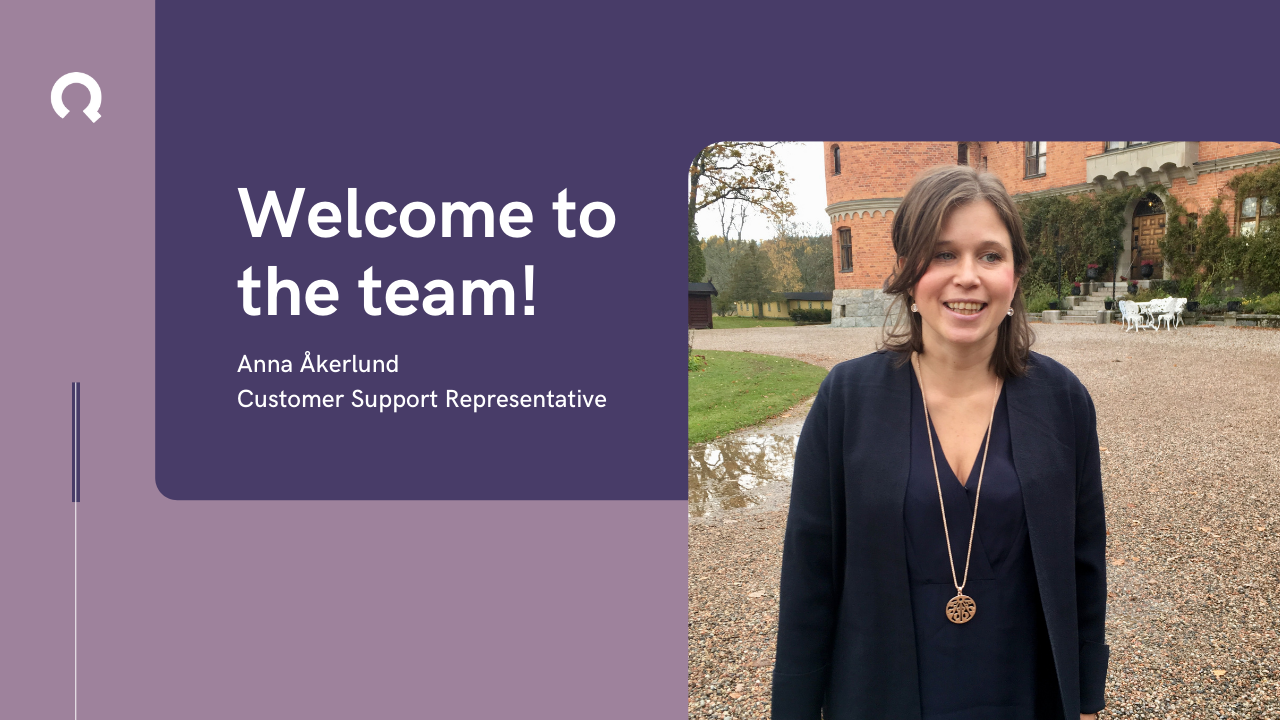 As a driven service-minded and solution-oriented professional with vast experience in customer-facing roles, Anna will make sure that NUITEQ further improves the close collaboration with partners, customers and users, to deliver true value and top notch assistance.

"I am very happy to join this incredible team and business; I love it's entrepreneurship spirit and believe that our products are a great fit for the challenges the collaboration market is confronted with. I look forward to contributing with my background in Customer Service, where I have focused on the issues of customers and users. I'm also looking forward to being a part of improving and further developing the best customer support processes for our users.", says Anna Åkerlund, NUITEQ Customer Support Representative.

"I'm speaking directly to our respected customers and users when proudly announcing that Anna Åkerlund has joined NUITEQ to be responsible for Customer Support. Anna will make sure that NUITEQ can solve your problems and issues in the best possible way and that you experience a state-of-the-art customer service. NUITEQ has always had a high standard for Customer Support and with the appointment of Anna, we bring onboard new experience and ambition that will make you more successful with using NUITEQ's products and services.", says Johan Schager, NUITEQ Products & Solutions Director.

Prior to joining NUITEQ, Anna worked for Swedish tech-focused companies such as Visma and ATEA.
About NUITEQ
NUITEQ® is a collaborative software company that enables people, teams, educational institutions, and businesses to add value through smarter human interaction. We believe anyone can participate, exchange, learn, and get inspired by smarter human interaction with no digital boundaries.
With easy to use collaboration tools customers and users benefit from improved creativity, engagement and results. Our award-winning software solution is used by customers in over 70 countries.
For more information, visit www.nuiteq.com.
NUITEQ® and Natural User Interface® are registered trademarks of Natural User Interface Technologies AB in Sweden, EU, and the USA.