Orlando, USA / Skellefteå, Sweden, 12 May 2017 – NUITEQ®, the creator of award-winning collaborative touchscreen software solutions, announced today that Alexander Siclari joined the company as a Customer Support Representative.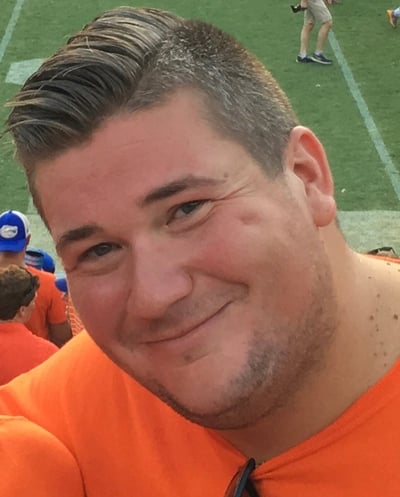 In his role at NUITEQ, Alexander Siclari will assist customers and partners with their technical questions regarding the different Snowflake products, including Lessons Online, Snowflake MultiTeach® for primary/elementary education, Snowflake Business for corporate meeting rooms and Snowflake Entertainment for public spaces. With him on board, the company expands its current customer support operating hours, making support available to the EDT (Eastern Daylight Time) timezone.
With Alexander being a part of the dedicated and timely support team, customers and partners have the opportunity to get assistance faster, therefore reducing the first contact reply time, resulting in a more effective and pleasing experience. Working from Orlando, Florida, Alexander will be serving customers and partners in North, Central and Latin America.
After obtaining his Master's degree in User Experience Design from the Quinnipiac University, Alexander worked as a digital marketeer and front end developer. Alexander is currently also the Director of User Experience at Bandbasher.
"My passion for technology and how people interact with it, and the fact that NUITEQ is a leader in collaborative touch screen software solutions, led me to the desire of joining the team.", says Alexander Siclari, Customer Support Representative at NUITEQ.
"Our business is rapidly expanding and in particular in the North American market. Therefore we found it critical to further expand our team in the US, in addition to the people that we already have on the ground in Canada and the US.", says NUITEQ's CEO and co-founder Harry van der Veen. He continues: "Providing dedicated customer support is at the heart of what we do, so we are delighted to be able to support our customers and partners even better with Alex joining the team".
About NUITEQ®
NUITEQ® is a pioneer in collaborative touchscreen software that enables natural interaction. The company is re-imagining and redefining education, meeting room & entertainment technology. Its software suite of collaborative apps helps to attract audiences, engage them and leave memorable impressions. The Snowflake software is used in over 70 countries. NUITEQ's vision is to empower educators, business professionals and companies in their day-to-day work through the use of touchscreen technology.
For more information, visit www.nuiteq.com.
NUITEQ®, MultiTeach® and Natural User Interface® are registered trademarks of Natural User Interface Technologies AB in Sweden, EU and USA.
Media enquiries
Contact: Alina Chioran, Marketing Officer at NUITEQ® +46 73 087 7099, ac@nuiteq.com