Skellefteå, Sweden, 15 January 2021 - NUITEQ®, a collaborative software company that enables teams, educational institutions and businesses to add value through smarter human interaction, announced today that it has appointed Hugo Karlberg as Customer Success Manager.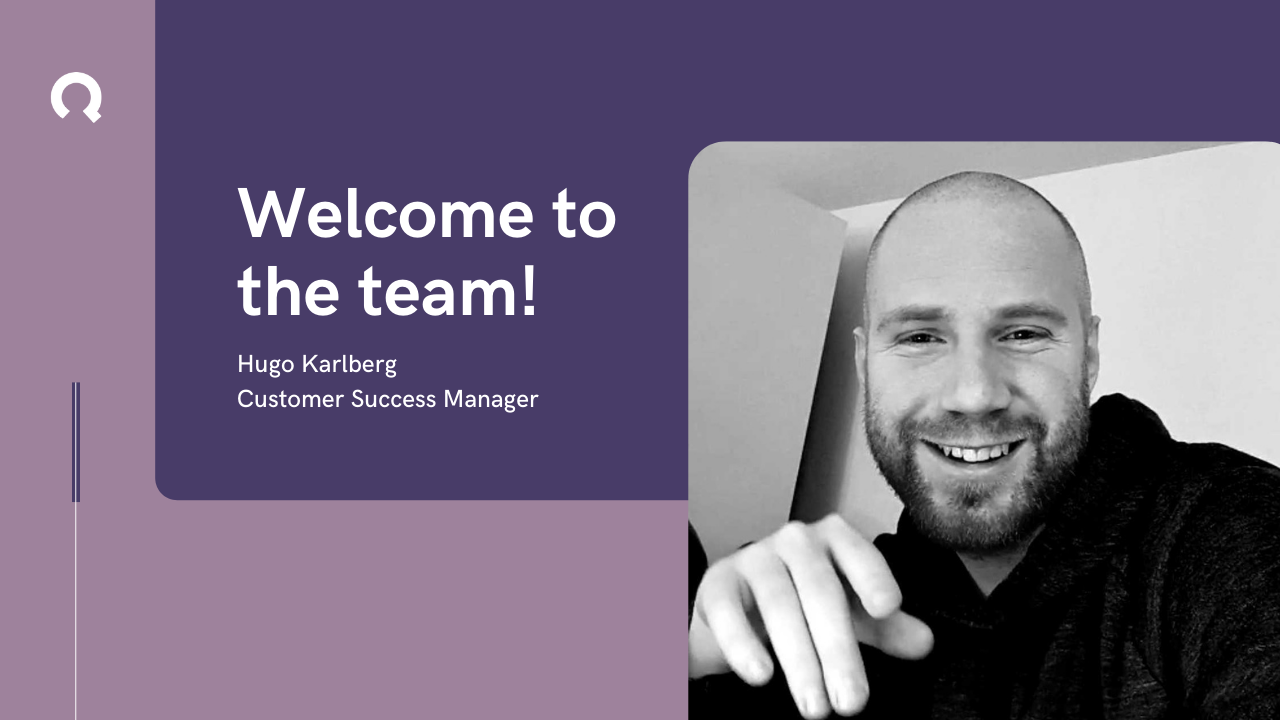 In his role, Hugo will manage NUITEQ's customer relationships and help shape how the company works with post-sales.

His extensive experience as a Key Account Manager, his ambition and his competitive nature make him a great addition to the NUITEQ team.



"I am excited to join NUITEQ, and I have so far been met with open arms. Everyone seems to be really keen on making me find my fit here. I am happy to bring up some new ways of working within our company mindset, together with a few other new colleagues. Our goal is to be more user-focused and work a lot more with a user-data centered view. I will try to hold the flag for our customers and their experience as I will mantle the role as their spokesperson for our development team. We might have painted a road on how we wish to move forward with NUITEQ, but as always, the future is unwritten, and I hope to get a few scribbles in there to help us reach our goals.", says Hugo Karlberg, NUITEQ's Customer Success Manager.



"Making your customer successful with your products. What could be more important? We are so happy that we could attract such talent as Hugo. With his broad experience in sales and account growth at reputable companies, Hugo brings a new growth-minded way of doing things to NUITEQ. A warm welcome to you!", says Tomas Marklund, NUITEQ's Sales Manager.
Prior to joining NUITEQ, Hugo worked for Swedish search engine Hitta.se. In his study years he focused on Law at Stockholm University.
About NUITEQ
NUITEQ® is a collaborative software company that enables people, teams, educational institutions, and businesses to add value through smarter human interaction. We believe anyone can participate, exchange, learn, and get inspired by smarter human interaction with no digital boundaries.

With easy to use collaboration tools customers and users benefit from improved creativity, engagement and results. Our award-winning software solution is used by customers in over 70 countries.

For more information, visit www.nuiteq.com.

NUITEQ® and Natural User Interface® are registered trademarks of Natural User Interface Technologies AB in Sweden, EU, and the USA.