Skellefteå, Sweden, 1st of August 2018 – NUITEQ®, the developer of award-winning collaborative touchscreen software solutions, announced today that it has appointed the former Teacher, Myrto Pitsava, as its Education Technology Specialist.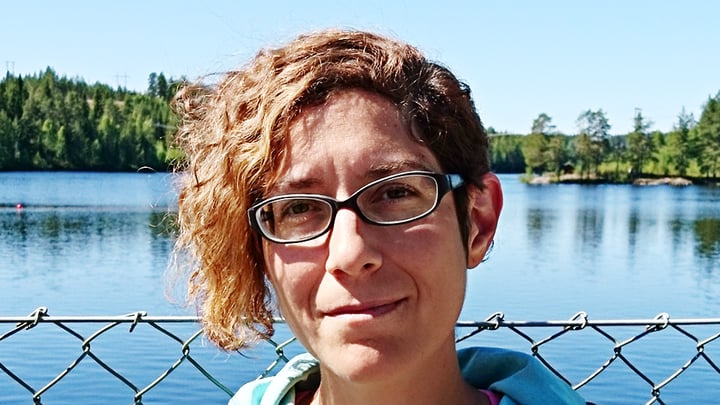 In her role, working from NUITEQ's HQ in Skellefteå, Sweden, Myrto will help to further develop the relationships and collaboration with schools, teachers, and students. She will be providing training to partners, customers, and teachers. Her direct involvement with schools and teacher communities will ensure that NUITEQ is able to quickly respond to the needs of the education market and further strengthen its position as the pioneer of interactive multitouch solutions for schools.
She will also be responsible for creating new curriculum-aligned lesson content for NUITEQ's Snowflake MultiTeach® and Lessons Online platforms.
Furthermore, she will ensure that NUITEQ offers the best possible user experience, by listening to the users' feedback and relay it to the development team.
Myrto will additionally play an important role in supporting the design, marketing, and sales departments in their activities.
"I am really looking forward to joining NUITEQ and getting to work with so many talented people who are passionate about education. NUITEQ's dedication on providing far-sighted solutions that are based on the actual needs of teachers and children is only one of many reasons that made me want to join the team.", says Myrto Pitsava, NUITEQ Education Technology Specialist.
Myrto has over 25 years of experience in IT and, prior to joining NUITEQ, she has spent a decade as a Teacher. Because of her passion for education technology, besides teaching, her role entailed integrating new technologies into the classroom, and inspire her teacher colleagues to work with digital tools.
"We're excited to have Myrto join as NUITEQ's Education Technology Specialist. We believe that her decade of experience as a Teacher combined with her passion to work with kids, education and technology will play an important role in further improving Snowflake MultiTeach as well as our relationships with our partners, customers, and teachers.", said NUITEQ's CEO and co-founder Harry van der Veen.
Myrto holds a Bachelor's degree in Psychology from the University of Aristotle (Greece), a Masters in Psychoanalytic Studies from the University of Essex (UK) and a Bachelor's degree in Education from the University of Göteborg (Sweden). She speaks English, Greek, Swedish and Spanish.
About NUITEQ
NUITEQ is the pioneer of multitouch software solutions for education, enterprise, and entertainment. NUITEQ maximizes the use of any multitouch touchscreen with fully independent zones that can be used simultaneously. Its educational software empowers expressive learning through memorable digital storytelling. NUITEQ provides a safe environment for providing authentic feedback in collaborative settings. Its award-winning Snowflake software is used in over 70 countries.
For more information, visit www.nuiteq.com.
NUITEQ®, MultiTeach® and Natural User Interface® are registered trademarks of Natural User Interface Technologies AB in Sweden, EU and USA.