Skellefteå/Stockholm, Sweden, 9 February, 2022 - NUITEQ®, a collaborative software company that enables teams, educational institutions and businesses to add value through smarter human interaction, announced today that it has appointed Ulrika Leufstedt Holmqvist, as its Marketing Officer.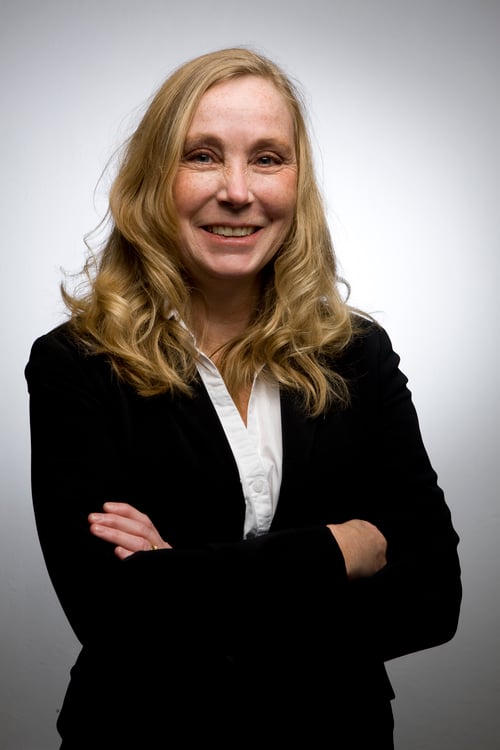 Ulrika joins NUITEQ to reinforce a motivated group of people whose purpose is to contribute to a world where anyone can participate, exchange, learn and get inspired by smarter human collaboration with no digital boundaries. With more than 20 years of experience in B2B marketing and sales, she brings a tremendous wealth of knowledge with her to NUITEQ. Ulrika previously worked at IBM, Ericsson and Telia in the information technology and telecom space. In the last couple of years, she's helped small Swedish SaaS Start-ups developing marketing strategies as well as working with content, packaging, pricing, roadmap and branding.
In her role, Ulrika will be involved with Marketing related activities around NUITEQ Stage, the company's remote and hybrid collaboration solution with integrated video conferencing and white-boarding.

"I'm thrilled to join this fantastic team and company right at this exciting time from a marketing perspective. After two weeks of learning more about the company's culture, I am pleased to experience the friendly atmosphere and fun environment. I see
this as an opportunity to contribute to an exciting company, and I feel I can do so by applying my extensive knowledge in marketing and sales. My goal is to bridge the gap between innovation and effectivity by going from complex and ambiguous to simple, and actionable for our customers," says Ulrika Leufstedt Holmqvist, NUITEQ Marketing Officer.

"We're excited to expand our marketing team and have Ulrika join us. As she has worked in companies like IBM, Telia and Ericsson, she will surely lift NUITEQ to new heights. Her experience and expertise within the information technology as well as SaaS space will contribute a lot to our organisation.", says Harry van der Veen, NUITEQ CEO and co-founder.

Ulrika has a big interest in business and customer development. She always tries to find ways to work smarter both internally as well as when advising customers on their journey. She will take the lead in securing that the company communicates, creates and delivers unparalleled value, the "Wow!" - To customers, partners and society.
Ulrika holds a Bachelor's in Communications, Marketing/Marketing Management, General from the DIHM Institute of Higher Marketing, from the DIHM Business school.
We're always looking for talented people to join our team. If you want to be part of a creative and innovative group of people in a fun and rewarding environment, don't hesitate to contact us by clicking the button below:
About NUITEQ

NUITEQ® is a collaborative software company that enables people, teams, educational institutions, and businesses to add value through smarter human interaction. We believe anyone can participate, exchange, learn, and get inspired by smarter human interaction with no digital boundaries.

With easy to use collaboration tools customers and users benefit from improved creativity, engagement and results. Our award-winning software solution is used by customers in over 70 countries.

For more information, visit www.nuiteq.com.

NUITEQ® and Natural User Interface® are registered trademarks of Natural User Interface Technologies AB in Sweden, EU, and the USA.