Calgary, Canada, 27 April 2020 - NUITEQ®, a collaborative software company that enables teams, educational institutions and businesses to add value through smarter human interaction, announced today that it has appointed Dr. Edward Tse to be its VP of Customer Engagement.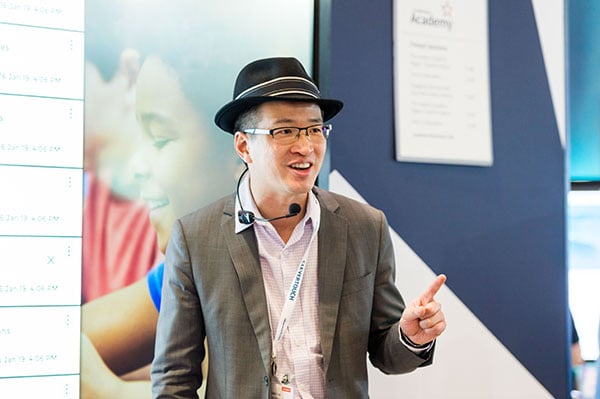 In the new role, Dr. Tse will be focusing on customer engagement during pre and post sales. He will also continue speaking at events, hosting product presentations and offering product trainings to ensure NUITEQ Snowflake is used to its full potential by its users.
Dr. Tse holds a Doctor of Philosophy (Ph.D.) in Human-Computer Interaction and a Master of Science in Computer Science from the University of Calgary. His passion is using research to make education fun by examining how emerging technology trends relate to and influence education. Dr. Tse's goal is to encourage teachers to spend more time connecting with students and less time on content delivery.
One way to achieve this is by traveling around the world to meet with policymakers and educators in order to discuss how technology can improve education and how educational technology tools can be used as a way to boost student engagement and help prepare students for future jobs.

"

More people are working from home today than any time in history. The upheaval of the basic structure of a school day has created a new reality for parents and learners. This speed of change is unprecedented.

We have an opportunity to blend NUITEQ's deep expertise in remote work and learning with a long term focus on non-routine skills for future jobs in a world of increasing automation,

" says Dr. Tse, NUITEQ's newly appointed VP of Customer Engagement. He continues: "

I'm committed to serving the needs of policymakers and influencers with remote work and learning because it benefits both the economy and it gives our children the skills that they need for future jobs."

"As our users, customers and partners play a pivotal role within NUITEQ, we are happy that Dr. Tse is taking on the new role of VP of Customer Engagement. He'll become more involved with pre and post sales activities with existing as well as prospective partners and customers. One of his primary objectives will be to ensure that people successfully use our software solutions and leverage the many capabilities the products offer," says NUITEQ CEO and co-founder Harry van der Veen.
About NUITEQ
NUITEQ® is a collaborative software company that enables teams, educational institutions, and businesses to add value through smarter human interaction.
As a pioneer in the collaborative software world, NUITEQ believes anyone can participate, exchange, learn, and get inspired by smarter human interaction with no digital boundaries.
The company offers its customers collaborative software and adapted content in order to improve and increase the value in human interactions.
Its award-winning software solutions maximize the use of any multi-touch touchscreen with fully independent zones that can be used simultaneously. Customers in over 70 countries have chosen NUITEQ.
For more information, visit www.nuiteq.com.
NUITEQ® and Natural User Interface® are registered trademarks of Natural User Interface Technologies AB in Sweden, EU, and the USA.
We're always looking for talented people to join our team. If you want to be part of a creative and innovative group of people working in a fun and rewarding environment, don't hesitate to contact us by clicking the button below: