Skellefteå, Sweden, May 8th, 2017 - NUITEQ®, the creator of award-winning multitouch collaborative software solutions, announced today a strategic alliance with Barco, a global leader in immersive visualization.
NUITEQ and Barco have combined their expertise to create a unique, multi-user touch based system that transforms the way people collaborate.
"NUITEQ's Snowflake Business multitouch software fits our OSV seamless video wall solution like a glove. It really seems as if these systems were designed to work together, because the integration lifts the performance of both systems to a new level. The OSV transforms from a static display into an interactive surface, whereas the NUITEQ software get the large canvas it needs to really show its capabilities.", said Suchit Rout, Strategic Marketing Director, Barco.
The Barco OSV seamless video wall, expanded with Barco's Touch Kit, has been optimized with NUITEQ's Snowflake Business multitouch software, to create an intelligent surface for visually communicating ideas and information in an impactful and memorable way.
The interactive solution that resulted from the fusion of the two companies' technologies, utilizes the most intuitive collaboration technique of all, the human touch. This new solution puts data literally into the hands of users to deliver insight and facilitate real-time decision making.
The Snowflake Business software empowers team members to participate actively in collaborative meetings and projects. With this powerful, integrated touchscreen visualization solution, meetings become more active and engaging for employees and management. Team members are empowered to actively participate in meetings and projects, enhancing their contributions and boosting productivity in key business areas such as control rooms, strategy rooms, executive briefing centers, meeting rooms, innovation centers and design centers.
"We are honored to become a Strategic Alliance Partner of Barco.
Given Barco's global reputation as a leader in innovation of immersive and collaborative visualization solutions and NUITEQs status as a pioneer in the area of touch based Natural User Interfaces, we will, together, offer customers the ability to seamlessly integrate the power of touch with world leading visualization tools in environments where stability, security and performance are critical"
says NUITEQ's Business Development Manager and co-owner, Brian Collins.


About Barco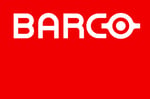 Barco is a global leader in immersive and collaborative visualization for situation rooms, executive briefing centers, board rooms and control rooms for crisis communications, emergency operations, energy, transportation and other 24/7, mission-critical environments. Their comprehensive portfolio features near-seamless LCD video walls and completely seamless rear projection LED and RGB Laser video walls, which facilitate knowledge-sharing and promote better, faster decision-making.
For more information, visit www.barco.com.
About NUITEQ

NUITEQ is a multi-award winning world leader in collaborative touch screen software solutions for corporate meeting rooms. The company is reimagining and redefining meeting room technology. Snowflake Business, NUITEQ software suite of collaborative tools for meeting rooms, helps to boost productivity, engagement, and creativity. With a decade pioneering experience in developing natural user interfaces, the company continues to realize its vision to empower workforces to work more efficiently.
For more information, visit www.nuiteq.com.
NUITEQ® and Natural User Interface® are registered trademarks of Natural User Interface Technologies AB in Sweden, EU and USA.
Media enquiries
Contact: Alina Chioran, Marketing Officer at NUITEQ® +46 73 087 7099, ac@nuiteq.com