Skellefteå, Sweden, 8 January 2020 - NUITEQ®, a collaborative software company that enables educational institutions to add value through smarter human interaction, announced today that it has appointed Amanda Dafniotis as its Community Growth Manager.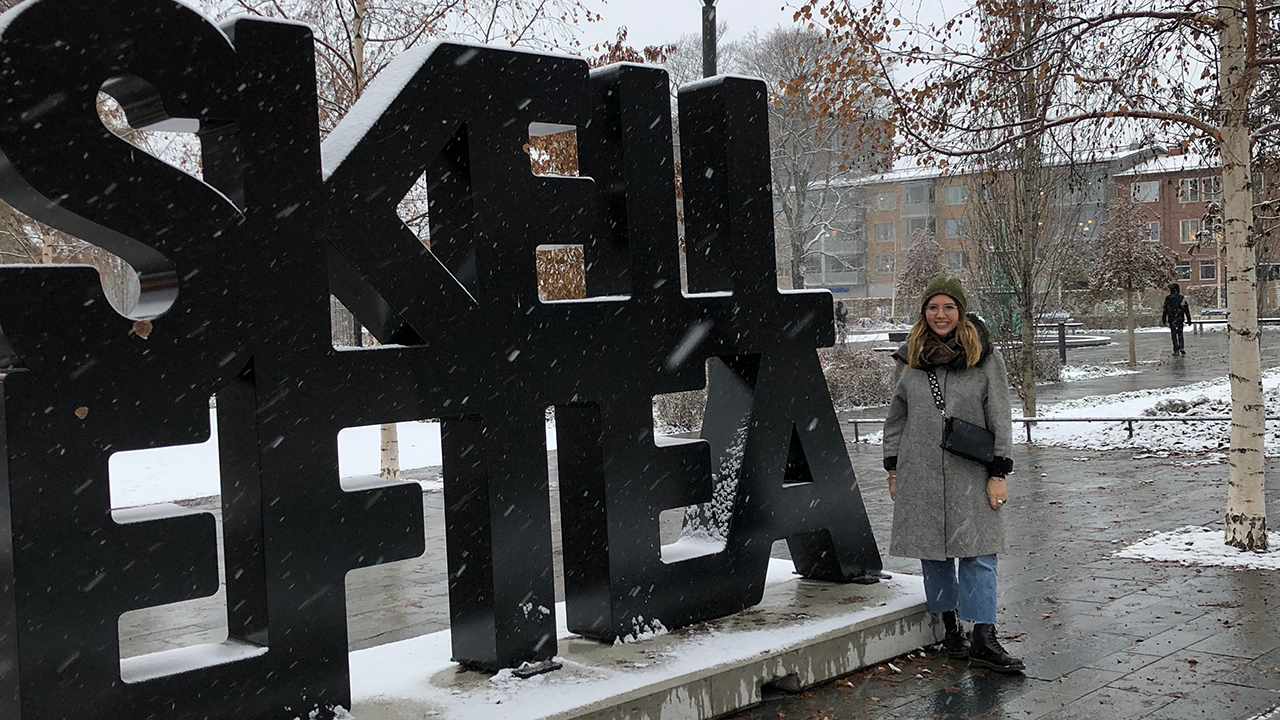 Experienced in Communications, Copywriting, and Social Media Management, Amanda comes to reinforce NUITEQ's Marketing department.
In her role, Amanda is mainly responsible for strengthening end-users' loyalty and engagement through content development and social media management.
Her strong creative background, combined with her experience working as a brand ambassador for various clients, make Amanda a valuable asset to the NUITEQ team.

"I am delighted to join NUITEQ's team as its newest Community Growth Manager, on-hand to help shape the community and develop ongoing strategies that drive and maintain member engagement. I am especially excited to put into practice my extensive theoretical and practical training in the realms of Communication and Journalism by creating online magic in this ever-changing, fast-paced, creative environment!", says Amanda Dafniotis, NUITEQ's Community Growth Manager

"We are glad to have Amanda join our rapidly growing team. Our community of teachers and product users are extremely important to us. Therefore, we wanted to further invest in the effort to strengthen those relationships with a person that can dedicate her time to this. At NUITEQ, we are proud to be a group of people with different nationalities, cultural backgrounds, and beliefs. Amanda, with her Canadian nationality and Greek heritage, further adds to this great mix of people that we have at our headquarters, which I believe adds strength and perspective to our company.", says Harry van der Veen, NUITEQ's CEO and co-founder.
Amanda holds a Double Bachelor in Communications & Journalism from Concordia University in Montreal, Canada and a Diploma in Journalism & Television Production from Danmarks Medie – og Journalisthøjskole Aarhus in Denmark.
About NUITEQ
NUITEQ® is a collaborative software company that enables educational institutions to add value through smarter human interaction.
Designed to support digitalization, productivity, and augmented learning in schools, Snowflake, NUITEQ's educational software solution enables educators to enhance interactive learning. It helps reduce lesson planning time, offers the tools needed for personalized learning, and provides a safe environment for authentic feedback in a collaborative setting.
Snowflake empowers digital natives' expressive learning through memorable digital storytelling.
Customers in over 70 countries have chosen the award-winning Snowflake software.
For more information, visit www.nuiteq.com.
NUITEQ® and Natural User Interface® are registered trademarks of Natural User Interface Technologies AB in Sweden, EU, and the USA.
We're always looking for talented people to join our team. If you want to be part of a creative and innovative group of people working in a fun and rewarding environment, don't hesitate to contact us by clicking the button below: