Lynn Marentette, M.A., Sp.A.
K-12 Technology Specialist at NUITEQ®
In this video tutorial we describe how to use the corner menu in MultiTeach.
MultiTeach is a software suite of collaborative learning games for touch screens in classrooms, that empowers educators to teach students in a more fun and exciting way.
For more info about MultiTeach, please visit nuiteq.com/multiteach/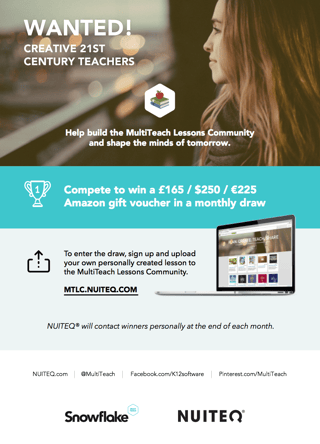 For additional resources, please also check pinterest.com/multiteach/