NEW: Download FREE lessons from the MultiTeach Lessons Community. Sign up now.
Skellefteå, Sweden – Nov. 4, 2015 – NUITEQ®, the award-winning multitouch software developer, announced today, that is has launched the MultiTeach Lessons Community.
The MultiTeach Lessons Community is a free online community for teachers, where they can share and download interactive touchscreen lessons, that can be used in the classroom to create higher engagement, greater enjoyment and better collaboration.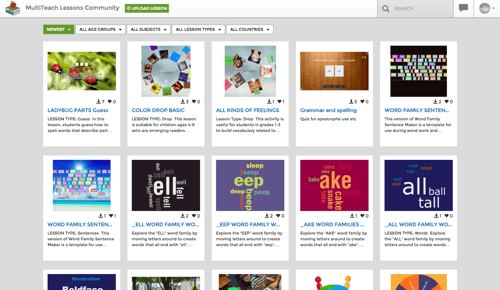 To help you get started, together with teachers, school psychologists and our educational partners, we have already created several lessons for different subjects and age groups, that are freely available for download now. We will continue to create and add new lessons to the community.

"The community is made by teachers, for teachers. We are looking forward to seeing creative teachers help to build this community and contribute, so that with their help, this will become the to-go-to place for fun interactive classroom lessons.", says NUITEQ's K-12 Technology Specialist Lynn Marentette.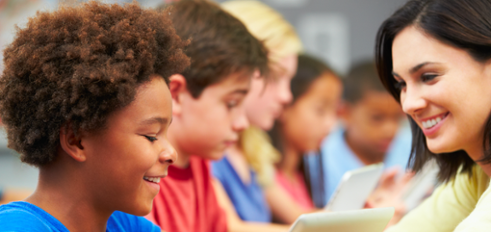 Maximise the use of technology in your classroom, download relevant content with ease, upload and share created lessons, engage with your students, access lessons created by other teachers, keep your teaching methods updated, help other educators, save time and have fun!
"We are excited to launch the MultiTeach Lessons Community. Now teachers and educators have a central place to share their MultiTeach touchscreen lessons, get inspired and deliver 21st Century teaching activities in the classroom.", says NUITEQ's CEO Harry van der Veen.
The lessons on the community are compatible with the latest version of Snowflake MultiTeach. If you don't have MultiTeach installed yet, just click the button below.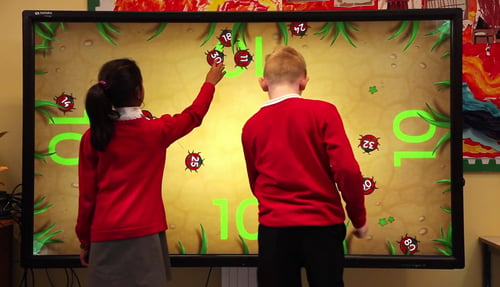 Video tutorials
For your ease, we have also created several video tutorials, which you can find here. If you nevertheless still have questions, just let us know as we would love to help you.
Become part of the MultiTeach Lessons Community today, join for free and get involved now.
Also check out MultiTeach on:
Pinterest: https://www.pinterest.com/multiteach/
Facebook: https://www.facebook.com/k12software
Twitter: https://twitter.com/multiteach/
About NUITEQ
NUITEQ® is an award-winning developer of touchscreen software for primary/elementary schools, that is re-imagining and redefining education technology. It's software suite of collaborative learning games, Snowflake MultiTeach, helps to improve education outcomes for teachers, students and schools. The software creates higher engagement, greater enjoyment and better collaboration while learning. MultiTeach is used by schools in over 70 countries. NUITEQ's vision is to empower educators to help kids learn by playing. For more information, visit www.nuiteq.com.