Skellefteå, Sweden/Palo Alto, USA – September 19th, 2016 - NUITEQ®, a world leader in collaborative touchscreen software solutions, re-introduced Snowflake Entertainment, the multitouch software for interactive kids corners and corporate branding.

Snowflake Entertainment 5.0 is a world of fun at your fingertips. This entertaining and engaging suite of interactive games allow companies to create emotional connections between their target audience and their corporate identity. Highlight your brand through easily customizable games, attract and entertain people at events or exhibitions.
The Snowflake Entertainment 5.0 software is also a great solution to use in public spaces, such as kids corners, keeping children happy and entertained while their parents shop or attend meetings.
The product has been in high demand lately, as it is apparently unique in the market, based on feedback from our fans, which is why we have re-introduced it. The improvements that have been made to the suite are based on user feedback.
The new version provides users with a better overall experience, as the focus has been on further improving the product's existing quality, stability, and performance. In this 5.0 release, you'll find the arcade games you've always loved.
Read further to discover the improvements that have been made.
New in this release
1. Updated main menu icons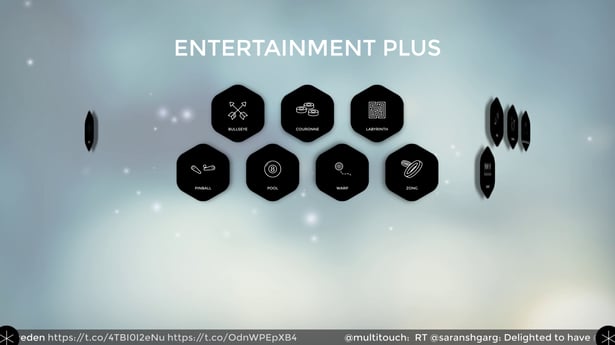 2. Updated the corner menu design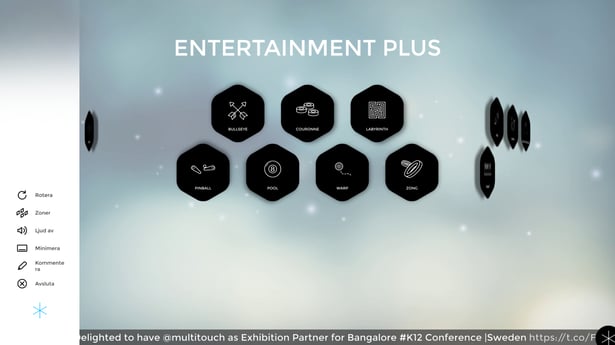 3. Updated to use new licensing system
4. Fixed some minor memory leaks
5. General improvements and fixes
How to upgrade cost free?
If you have an older licensed version of Snowflake Entertainment, you can upgrade cost free simply by downloading the latest version here.
We recommend you to do the following:
- Completely uninstall the old version of Snowflake Entertainment
- Install Snowflake Entertainment 5.0 and you're ready to go.
Ready to try out Snowflake Entertainment 5.0? Get the new version here:
About NUITEQ®
NUITEQ® is a world leader in collaborative touchscreen software that enable natural interaction. The company is re-imagining and redefining entertainment, education & meeting room technology. Its software suite of collaborative games, helps to attract audiences, engage with them and leave memorable impressions. Snowflake Entertainment is used in over 70 countries. NUITEQ's vision is to empower people to socially engage with each other, through the use of technology. For more information, visit www.nuiteq.com.
NUITEQ®, the NUITEQ® logo and Natural User Interface® are registered trademarks of Natural User Interface Technologies AB in the EU and USA.
Media enquiries
Contact: Alina Chioran, Marketing Officer at NUITEQ® +46 73 087 7099, ac@nuiteq.com