Memorial Day is an annual American holiday, celebrated on the last Monday of May, honoring those who died while serving in the U.S. Military. In 1971 it became a federal holiday. Many American schools observe Memorial Day in the classroom, by discussing and learning the history of this holiday.
For the occasion, we've created this Memorial Day lesson plan composed of fun interactive lessons that can be used with front of classroom interactive display, Chromebooks, laptops or tablets.
Those interactive lessons will keep students engaged and they'll have fun while learning why it is important to remember and honor the ones fighting for their country.
The lessons are ready-made and meant to save teachers lesson-planning time, giving them the opportunity to make instruction fun and engaging.
Watch a video about the history of the Memorial Day, then place the events on a timeline, take the Quiz to test students knowledge, and use the Scramble and Guess lessons to discuss and learn Memorial Day vocabulary.
YTLL History of Memorial Day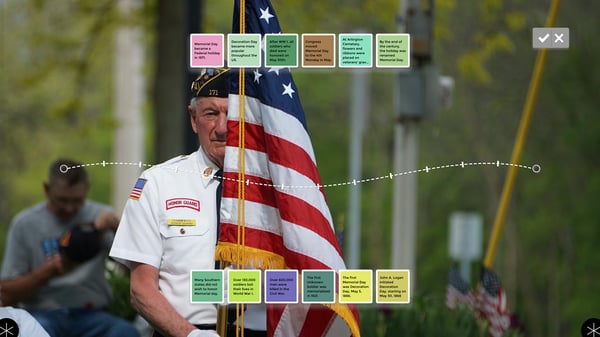 Memorial Day Quiz
Memorial Day Vocabulary Scramble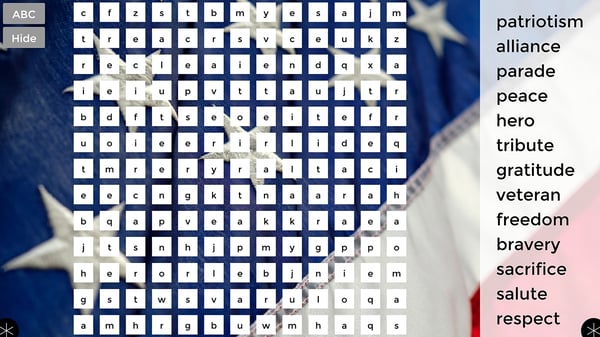 Memorial Day Vocabulary Guess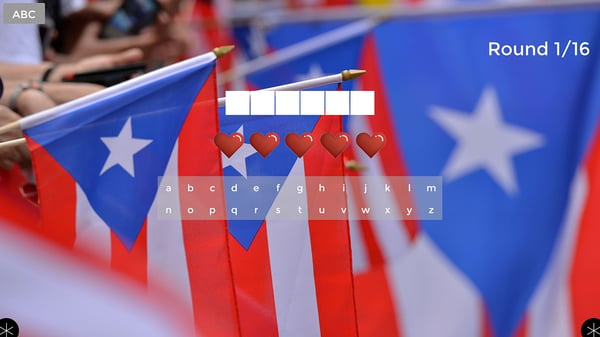 How do I get the lessons?
The lessons can be downloaded for FREE, from the MultiTeach® Lessons Community. Click the play button under each lesson and login to the community. You can then download the lesson to your computer.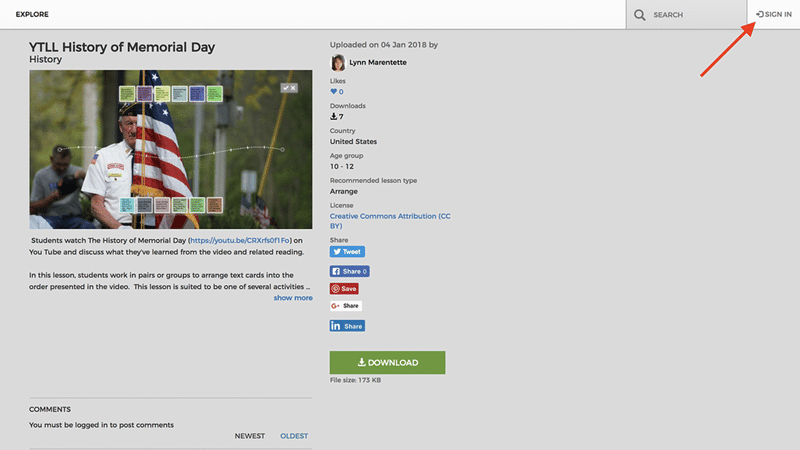 You can also find these lessons on Lessons Online, by typing their Memorial Day in the search field.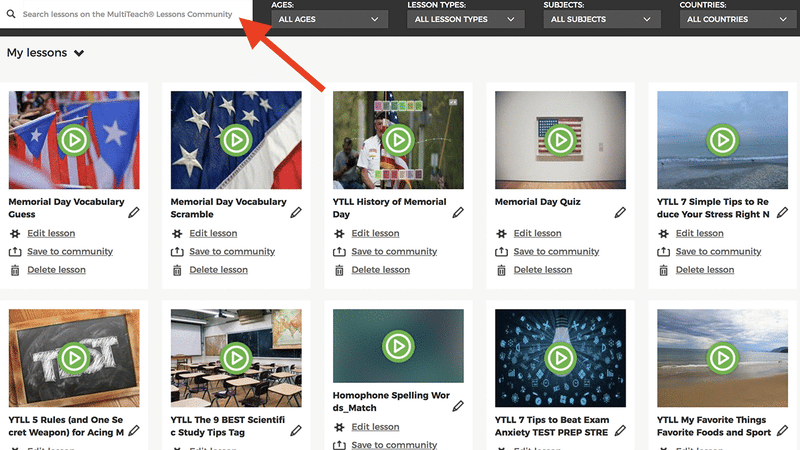 How can I use the lessons?
If you've downloaded the lessons to your computer, you can use them in Snowflake MultiTeach, on your classroom's large touchscreen display.
Open the Lessons app and import the lesson you want to use.
If you have the lessons in Lessons Online, you and your students can use them on any device, such as a laptop, tablet or smartphone with an internet connection. Simply press play to begin.
If you want access to other ready-made lessons, browse the MultiTeach Lessons Community, request them in our Facebook group, on Twitter or email us at mail@nuiteq.com.