The success of our company relies on the strengths of our employees. At NUITEQ, we take pride in combining our Swedish heritage with the influences of Asian, Latin American and North American cultures to create a unique office environment.
We want to showcase our amazing team members, and this week, we'd like to introduce you to one of our EdTech Specialists, Kelly Adelsberger.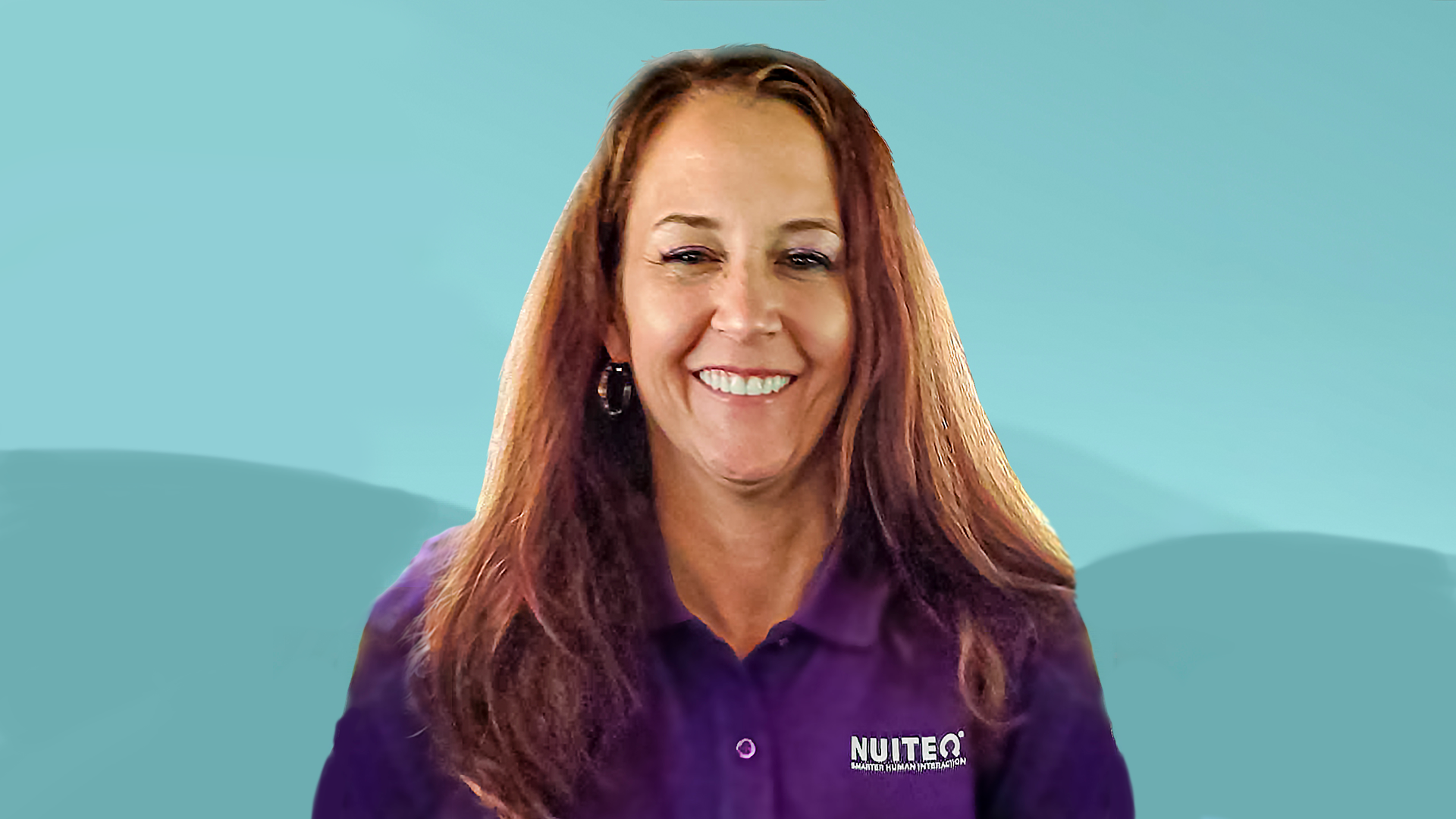 Q: Hi Kelly, please tell our readers a bit about yourself.
A: I am an Educational Technology Specialist for the Hazelwood School District and NUITEQ. Besides that...
Certified NUITEQ Snowflake Educator

I am a National Board Certified Teacher once Renewed in the area Middle Childhood / Generalist 1-6
I am a Google Certified Educator Level 1
I am a Google Certified Educator Level 2
I am a Google Certified Trainer
I am a Clear Touch Certified Trainer
I am a Promethean Certified Trainer
I am a SMART Educator
I am a PBS Digital Innovator
I have received the Spotlight Educator award for my contributions to Educational Technology from the METC (Midwest Educational Technology Conference)
I have received a Teacher of the Year award from McCurdy Elementary School.
Q: What can you tell us about your role in the company? What do you like most about your job?
A: My role in the company is to create fun, educational, standardized lesson activities that teachers can easily find and use in their classroom to make their life easier. I also provide feedback (mainly for NUITEQ Snowflake) and provide feedback to help resolve bugs and issues. At conferences, I demonstrate all of the neat and wonderful features of Snowflake as well as snow.live so teachers can take back what they've learned at the conference and use it in their classroom. I conduct webinars to help train teachers on different components of Snowflake to increase classroom usage by students and teachers.
Q: What motivates you to succeed in your role?
A: The motivation for me are the teachers and kids. When I see kids and teachers get excited, get emails from teachers about how much they love the software, and see that teachers want to learn, I want to continue to help inspire them, teach them, and help them integrate the software in their classrooms. I love to model lesson activities for teachers in their classroom and watch how excited their kids get, as well as them when they see how easy, fun, and interactive the lesson activities in Snowflake are.
Q: How do you occupy your free time and what are you passionate about?
A: I like to ride my motorcycle, sew, add to my antique booth, and laser engrave things in my spare time. I also love to create lessons and graphically design things. Sometimes a massage is great as well and helps to naturally relieve tension. Taking care of oneself is important. I also make sure I am thankful each day and pray for the life that I have, and the people and careers that God has put in my life.
Q: Where would you like to travel to in 2020?
A: I would love to travel to the Maldives or a tropical location with a clean beach to just walk along the beach in the morning, and soak up some sun. I would also love to visit Machu Picchu in Peru, the Dominican Republic, or somewhere where I could see the Aurora Borealis at night.
Q: What's your favorite food?
My favorite food is crab legs dipped in butter, and sweet rolls spread with honey cinnamon butter. I also love Pumpkin Pie with whip cream from a can, or just whip cream from a can (I know, healthy right?).
We're always looking for talented people to join our team. If you want to be part of a creative and innovative group of people in a fun and rewarding environment, don't hesitate to contact us by clicking the button below: